Economically, 2014 is unlikely to be a good year for Italy; nor, for that matter is 2015. Adding to the grim prospects is the shadow of Italy defaulting on its debts. At record levels, Italy's national debt is still climbing and the upwards trend is not yet showing any signs of reversal.
Italy is not doing very much to reverse the upward trend either, as many have noticed.
The Financial Times is wondering whether Italy is inching ever closer to default territory. In fact, the default express Italy finds itself aboard does appear to be unstoppable.
Could Italy be booted out the Eurozone to avert what could become a Europe-wide implosion? Ironically, some in Italy have been making noises about the nation dumping the Euro – none suspect that Italy may be forced to do just this. If it happens, it will be a major embarrassment for Italy, though Italy's wily Prime Minister Matteo Renzi will no doubt try to play the situation to his political advantage. He may not succeed though.
What may happen (and could be happening now) is that behind closed doors pressure will mount on Italy to leave, and, to save face, Italy will announce, grandly, that it has decided to leave the Eurozone all on its own.
Italy may enter extremely hot water in 2015. Via Twitter, someone noted that €348 billion in Italian bonds will be due for repayment in 2015. That is an enormous sum and could pose a massive re-financing risk to Italy. In other words, this is another indication that Italy is teetering on the edge of default. 2015 could be the year the out of control rickety Italy express plunges over an economic cliff.
Zero Progress on the Reform Front
Adding even more to the nation's considerable woes is the fact that Italy's government is going absolutely nowhere on the reform front.
What little in the way of reforms that has emerged so far has not managed to turn Italy's economy around. Some positive effects may be seen in 2015 but they may be far too little and far, far too late to prevent default.
Employment law reforms, a sizzling topic in Italy at the moment, may not turn out to be the panacea to Italy's problems that its proponents hope. Lots of time will be wasted debating employment law reform, masses of hot air will be expended, strikes and protests may happen and whatever reform does emerge, even it it does eventually do so, will be so weak as to be next to useless – is this Italy watcher's prediction.
As a Twitter commenter put it, corrupt, sclerotic, lethargic elites are killing Italy and they really don't seem to care.
Mr Renzi Cancels LSE Appointment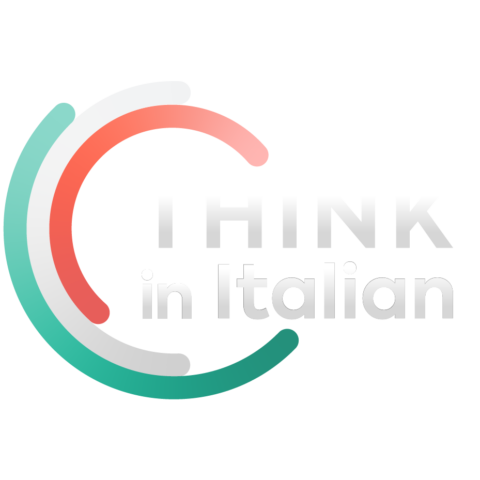 Stop reading, start speaking
Stop translating in your head and start speaking Italian for real with the only audio course that prompt you to speak.
Curiously, Italy's Prime Minister Matteo Renzi, who's currently on-tour in the USA, cancelled an October 2 appointment to talk at the London School of Economics on the subject of reform in Italy and Europe.
"Due to unforeseen circumstances this event has been cancelled. LSE apologises for any inconvenience caused.", reads the brief message on the LSE website. What unforeseen circumstances? I rang the press office of the LSE and asked.
"Probably a clash of dates", explained the man on the end of the telephone line who suggested I got in touch with the Italian Embassy. I haven't as some 'official' reason will no doubt be given for the cancellation. So, what could the real reason be? Some speculation:
a) The LSE appointment, though prestigious, is probably not a priority for Mr Renzi – he has a lot on his plate even if he's found the time pay a visit to the United States of America.
b) Mr Renzi's English is not up to addressing a crowd. He could, however, have spoken through an interpreter.
c) Italy's Prime Minister could be concerned that he won't be able to provide convincing answers to certain questions. Questions about the absence of real reforms and the potential default, maybe?
d) Technically, Mr Renzi is just not up to the job. While his endless spin is being lapped up by ever gullible Italians, Mr Renzi can't fool the experts.
Mr Renzi could also have faced probing questions on IMF and OECD forecasts that Italy will remain in a state of recession until the end of 2014 and that the nation's economy may not grow at all in 2015. Such questions could have made Mr Renzi look bad not only in London, but also back home in Italy where he's playing 'I'm the only one who can sort Italy out' card which he and his minions are supporting with copious announcements.
It's not looking good folks. Someone else I know is now making noises about leaving Italy. A few acquaintances of mine already have. Others left a long time ago. They feared the growing power of one Silvio Berlusconi.
Italy's economic woes have grown at the same rate as Berlusconi's power. What a coincidence. Not.