My prediction: Italy's economy should start returning to growth in 2019. Why 2019? I'll explain.
This year, 2015, amid much controversy, Italy's Matteo Renzi led government introduced the Jobs Act employment law reform. Companies in Italy can now offer workers full time permanent employment contracts as opposed to short term temporary work contracts and can rid themselves of poorly performing employees more easily.
Medium sized and large companies in Italy, even if they only employ a 20% of the nation's workforce, are starting to take advantage of the new flexible employment contracts for a couple of reasons. Firstly, there are tax breaks and secondly, after three years, underperforming employees can be sent packing.
Slowly but surely, reports of businesses in Italy employing workers using the new contracts are appearing in the Italian press. Today, while chatting to a senior manager at Ricoh Italy – a company which is already seeing renewed growth in demand for its products – I was told that the contracts of around fifty or so temporary workers had been converted to the new permanent employment contracts meaning that the individuals concerned have safe jobs for three years or until 2019.
Now, if these employees play their cards right, then their employment may become permanent.
If this happens throughout Italy and on a large scale, more and more Italians will find themselves in gainful, full time employment. This means they can start saving, spending, and maybe even starting families. Banks may even be happy to allow these permanently employed Italians to take out mortgages. In other words the new contracts will potentially oil the wheels of Italy's rusty economy, well, around 20% of it.
If around 20% of Italians start spending once more, then demand will increase and this, in turn, should lead to the creation of more jobs and smaller businesses should begin taking people on too. In this, the best case scenario, economic recovery should follow – from 2019 onwards.
While Italy's economy probably won't start really motoring until the mid 2020s, the upturn in the economy should generate more than the 0.7% GDP growth expected in 2015. But…there's always a but, isn't there?
The Big But
On the other hand, what might hinder Italy's economic recovery is if many businesses simply decide to sack most of those who have come to the end of their three year 'probationary' periods and take on others for additional three year terms.
If this happens, then Italy's economy probably won't recover, ever. Effectively, this is what happened in Italy as a result of a previous reform which instead of creating more permanent jobs led to the creation of an army of workers with temporary employment contracts who earned little. Moreover, Italy's brain drain became something of a flood.
If the Jobs Act reform leads to a repeat of the same situation, Italy's economy could remain in the doldrums for a few decades to come, if not permanently. Hopefully this will not occur and the present government of Italy is passing reforms which should prevent a return to the past.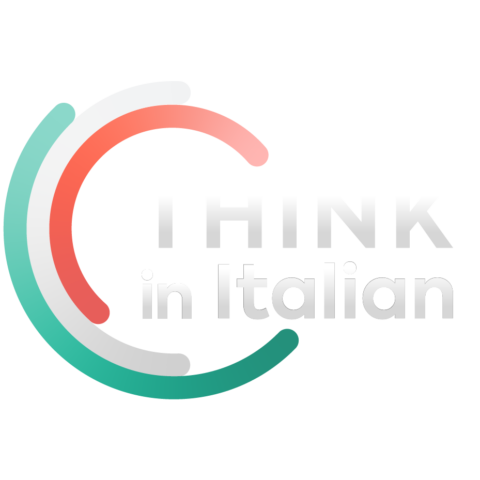 Stop reading, start speaking
Stop translating in your head and start speaking Italian for real with the only audio course that prompt you to speak.
Note too that the businesses able to take advantage of the new employment law are only those employing 15 or more people. The vast majority of businesses in Italy do not employ as many as 15 people. In fact, around 95% of businesses in Italy employ fewer than 10 people. 4.9% of businesses in Italy employ between 50 and 249 workers. The rest, a tiny percentage, employ more than 250 people. Small and medium sized businesses employ 80% of Italy's workforce:
#SMEs account for 99% of #firms & 80% of #jobs in #Italy, among the highest in @OECD http://t.co/zDOI7cGZnF #PhD_MS pic.twitter.com/LUc5Wl7dmS"

— Angela Antetomaso (@Antetomaso) April 25, 2015
Away from the Whirlpool
While bumbling behind the times bunga bunga convict Silvio Berlusconi promised the world but set Italy on a course for a the whirlpool at the centre of the doldrums, fast talking Matteo Renzi is backing up his gilded words with actions and is starting to turn the still rickety Good Ship Italy around and steer it out of the long period it has spent drifting in the doldrums.
Reforms, So Far, So Good
So far, there's been the Jobs Act reform, an anti-corruption reform, and Italy is getting high speed internet too. A mildly promising education system reform is coming to fruition and lying just over the horizon are reforms to Italy's justice and fiscal system, even if details of these reforms are not yet available.
If the justice and fiscal system reforms are half decent and are micro, small medium sized business friendly, then the 2019 economic recovery may just occur as predicted. You never know, Italy may even reverse its brain drain.
Italy's economy is now beginning to show some weak signs of recovery and confidence is returning to businesses and individuals alike, but the economic crisis battered Italy badly and just about put paid to the nation's legendary dolce vita. With a little luck, the dolce vita may once more be brightening up the lives of Italians and those who visit Italy in the next few years.
Keep on steaming ahead, Mr Renzi. The time has come for Italy to realize is enormous potential. Let's hope the EU does not go phut in the meantime. Fingers crossed!
Now all Italy needs to do is to adjust the prevailing mentality that dishonesty is good and honesty is akin to foolishness, if not insanity. A certain Mr Raffaele Cantone is working to reverse this even if Mr Renzi is sending some confusing messages by offering support for a regional election candidate of highly dubious integrity and honesty – one Mr Vincenzo De Luca.
Still, one can't expect perfection, this is, after all, Italy.
——————
Note: Certain links may take you to texts in Italian.