The view of an Italian on the outcome of Italy's 2013 elections.
As an Italian, I remember some years ago I became quite indignant when, commenting on the 2008 electoral victory of Berlusconi, an Irish friend of mine sharply remarked that "every nation has the government it deserves". I retorted that I did not deserve a Berlusconi government and neither did the millions of my countrymen who had not cast their votes in his favour.
However, after taking a look at the exit polls of the Italian Elections the other tonight, the words of the French philosopher Joseph de Maistre suddenly gained significance and pierced with brutal veracity the consciences of all those Italians who perceive Mr. Berlusconi as a never-ending national disgrace that undermines their pride of belonging to a land where the unimaginable comes often true and the truth is constantly invented.
The Fall and rise of Mr. Berlusconi
To go through all of what happened in the Italian political arena over the last year and a half means to embark on a mental journey which is destined to cause confusion and vertigo: A prime minister in the midst of a sea of scandals brings the country to the brink of bankruptcy. He is deposed by a President of the Republic who installs an unelected government headed by a professor of economics who has important friends in Brussels and in the financial world.
Technocrat prime minister professor Monti unleashes a series of much needed reforms that mostly boil down to raising taxes and austerity. Reforms which further worsen the economic state of the nation, but which do manage to bring to a halt the growing instability of Italy's wobbly financial system. After conceding him initial widespread popularity, Italian taxpayers become increasingly unhappy with Monti's fiscal policy and start listening to the old alternatives.
And there you go! The ground was yet again fertile for Berlusconi's innate ability to "understand the country's gut feelings", as someone wrote, and use the most convincing lie to conquer them. The rest is a déjà vu: pompously implausible promises, such as that of  refunding to Italians their payments of a local council property tax (IMU) with his own money. Promises which are too good to be true, but too appealing to fall on deaf ears.
Berlusconi's result is no less impressive than a victory. This time he knew he could not win, his aim was to make sure the Left coalition could not win either. Relying on the so-called "junk electoral law" – which he carefully devised years ago to exacerbate the Italian left's eternal fragmentation – and using a penetrating, populist rhetoric, Berlusconi secured himself a seat in the parliament, where he will work hard to polish his image and continue attacking magistrates in an attempt to defend his shaky legal situation.
What the Election results Mean
The final result of the polls show a country split into three chunks with Bersani's left leaning PD, Berlusconi's right swinging PDL and Grillo's Five Star Movement gaining most of the votes.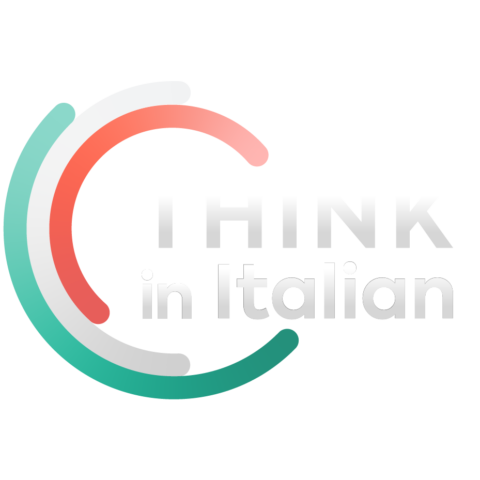 Stop reading, start speaking
Stop translating in your head and start speaking Italian for real with the only audio course that prompt you to speak.
Monti's coalition, with a mere 10% share of the vote, ended up with a result which was far below initial expectations. Bersani's PD obtained a slight majority over the PDL, a fact that leaves it with the difficult task of creating a governing majority that would never be possible with Grillo and will, therefore, unfortunately require an alliance with Berlusconi.
Grillo's incredible result – his 5 Star Movement earned 25% of the votes – is a the real surprise of this election. Grillo's support has left-wing Italian commentators and political analysts flabbergasted. The Five Star Movement's representatives will occupy 54 seats in the Senate. There is no doubt that Grillo's self-given election campaign tour nickname "Tsunami" was the right one. His party wrought havoc in Italy's political arena, devastating the traditional balance of party politics and thus ushering in a completely new era in Italian politics.
As stunning as the Five Star Movement's result is though, one cannot help but remain shocked by the irrational perseverance of millions of Italians in voting for Berlusconi. While it could reasonably be considered a form of pathological masochism, the lasting support for the former premier and his disastrous policies are a sobering reminder that something is very, very wrong at the heart of Italian society.
Some Italian's Voted for the Man who Destroyed Italy
Those attempting to find a way of justifying such an unfortunate electoral choice would probably come up with the oft used explanation that this moment of deep economic crisis means people are more susceptible to promises, no matter how unrealistic they may seem. However, how would such an analysis explain that the man who right-wing voters chose in such big numbers is precisely the same one who more than any other has contributed to the economic decline of Italy?
Shall we then repeat the boring mantra of the media control which helps Berlusconi to amplify his public visibility and win the audience's favour? I think not. Rather, I believe we should just cut out the trash and look at the facts:
Italians lack political culture,
they have no respect for democratic structures,
they do not read newspapers,
they watch uninformative, mainstream, biased news channels,
they use the internet much less than others in Europe, and certainly not for information, and
are absolutely mesmerized by trash TV shows.
In other words: a huge number of Italians suffer from a form of "acute cultural amnesia" which Italy's politicians are fully aware of and successfully exploit to their advantage.
——–
By Stefano Salustri
Stefano is from L'Aquila, Italy but has worked and studied for years in different European countries before temporarily returning to his hometown.
After earning an M.A. from the University of Bath in 2011, he currently collaborates with various magazines and writes on international politics and energy issues.
He joined Italy Chronicles in December 2012 and contributes pieces on Italian news, politics and food.