Having grown up on a English diet of potatoes with more or less everything, I was very happy to discover that Italy was not a potatoes with everything nation, as I am not a huge fan of potatoes.
Italy has no less than three potato alternatives: pasta, rice, and polenta.  It has to be said that hot polenta is better as a winter food.
Before coming to Italy I had never tried polenta. Now though, I am a polenta convert! If you did not know, polenta is ground maize or corn flour.
Generally, polenta comes as fairly coarse ground grains, around the size of sugar. More often than not polenta is yellow. Sometimes though, polenta can be white, or brown.
The first polenta I tried was cooked in the traditional manner.  Depending on the quantity, polenta can take three hours or more to prepare. It also needs stirring constantly.  The stirring, which is regarded as essential in Italy, can be achieved either manually or with specially developed devices which sit on the top of large pans. Alternatively, dedicated polenta makers can be found – we have one lurking in a kitchen cupboard.
Enter Quick Cook Polenta
Nowadays, our polenta maker rarely sees the light of day because quick cook polenta has more or less taken over. Personally, I can't really tell the difference between the quick cook variety of polenta and the traditional arm-exhausting version.
Whereas once upon a time polenta was best cooked during the weekends, today, it can be prepared quickly enough for it to become an quick evening meal for working couples or singles.
Polenta with Tomato and Sausage Sauce
Last week we had our first polenta of the season. Sitting on top of the yellow mix was a simple tomato and sausage sauce. It was quick to do very tasty!
There are plenty of other ways to serve polenta. One can simply throw in a good portion of cheese – which would probably fontina in Italy, but could just as well be a reasonably mature cheddar. Alterntaively, tangy gorgonzola can be added to polenta for a tasty dish.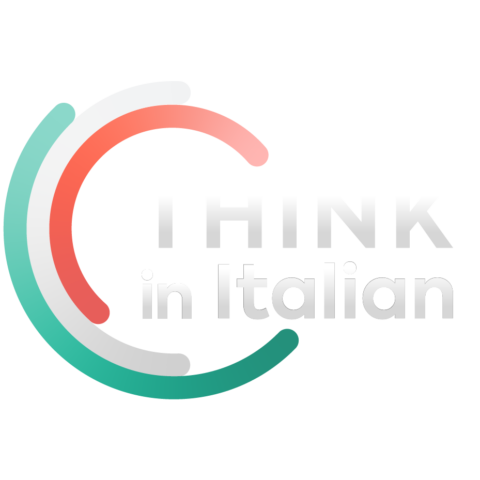 Stop reading, start speaking
Stop translating in your head and start speaking Italian for real with the only audio course that prompt you to speak.
Really though, more or less anything can be either added to, or placed on top of polenta. Although Italians might consider shooting me for suggesting it, I think you could throw in some curry power into the poltenta. Or, perhaps, you could just place curried beef or chicken on top of hot polenta.
Naked, or Nearly, Polenta
Some do like polenta on its own, perhaps with a dollop of butter and a little seasoning. Others might find virtually 'naked' polenta a little dull, but not necessarily.
Polenta does have to be served as soon as it is cooked or else it will solidfy. This tendency to solidify is actually something of an advantage would you believe. Solid polenta, left-overs, for example, can be cut into strips and lightly fried or it can be warmed up in the oven. Cheese can be melted onto the oven heated polenta and the result is very tasty!
An Alternative to Potatoes
If you are a little sick of potatoes, pasta or even rice with everything, try polenta. One brand which you should be able to find outside of Italy is the quick cook Valsugana
. Try it!
You can find Valsugana Polenta on Amazon.com.
Have you tried polenta? If so, what did you think of it? What's your favorite way of serving polenta?
If you have not tried polenta, then do so and get creative!  You can even do sweet dishes with it.  Let us know what you cook up.
—–
Photo credit: A Cotechino Modena, sliced, ready to serve with Polenta, and Lentils in sauce, as popularly served in Italy, especially around the New Year by J.P.Lon