One of my most visited and commented posts is about traffic violations which those touring sunny Italy by car have collected.

If you read the post (link below), and then wade through a few of the comments, you will note that the name of a certain Italian town famed for it's leaning erection, otherwise known as Pisa, comes up rather often.  It appears as though just about every person heading into Pisa by car returns to his or her country of origin after having, generally, had a spanking good holiday in Italy, only to find fond memories shattered by the appearance of an innocent recorded deliver letter which tumbles innocuously though the ex-happy holiday maker's letter box.
Within said letter, there will be a fine.  More often than not, this fine will relate to driving into Pisa's restricted traffic zone.  This, by now infamous on Blog from Italy, traffic zone is littered with cameras which take a neat little snapshots of the encroaching vehicles.  After the photo, a process, albeit quite a slow one it has to be said, is then set in motion.  This process culminates in the dropping of said fine through a letter box in some distant foreign land, usually around a year or so after the happy holiday has ended.
It's scam, many have been shouting, up to and including my wicked self.  I've even been accused of being in league with the naughty Pisa restricted traffic zone mafia.  Perish the thought.  Well, I've uncovered an interesting gem of information with regard to Pisa.  And it's quite a surprise, I have to say.  Please see update below.
IMPORTANT UPDATE 17 February 2010
Revised: 18th February 2010
Reader Peter has very kindly drawn my attention to the called EC -v- Italian Republic, case no C-224/00.  The text of the case which is available in English and other European languages, can be seen here:
Judgment of the Court (Sixth Chamber) of 19 March 2002.
Commission of the European Communities v Italian Republic.
Failure by a Member State to fulfil its obligations – Article 6 of the EC Treaty (now, after amendment, Article 12 EC) – Difference in treatment of persons contravening the highway code according to the place of registration of their vehicle – Proportionality.
In essence, it does look as though the fines European Union citizens have been receiving are, and always have been invalid.
Again, I would reiterate that I am not a lawyer, so I cannot be sure, but I would repeat Peter's suggestion that if you are a European Union resident and you have received a fine more than 210 days after an offence, you should write back quoting case no C-224/00, and saying you will write to MEPs etc about this.  If this does not get the Italian authorities off your back – then speak to a lawyer (class actions are possible in Italy now -and I know a good firm of lawyers too!).
In summary – if you received a fine for any motoring offence after 210 days, and you are an EU citizen, you may be able to refuse to pay on the basis of C-224/00.
End of 17 February 2o1o Update
No Scam in Pisa???
On the basis of the 17 February 2010 Update, it does look as though, at the very least, some bungling has been going on.
It turns out that the Pisa fines finding their way out of Italy and onto foreign shores are not a sign of some complex mafia inspired plot.  On no, it would appear that the fine people of Pisa are just being devilishly efficient, and, OK I will admit it, mildly furbo.
'Wow', some of my fine-struck readers may well be uttering after reading my about-turn.  'He's siding with the enemy', others may be muttering darkly under their breaths.  A few others may accuse me of sleeping with the enemy too.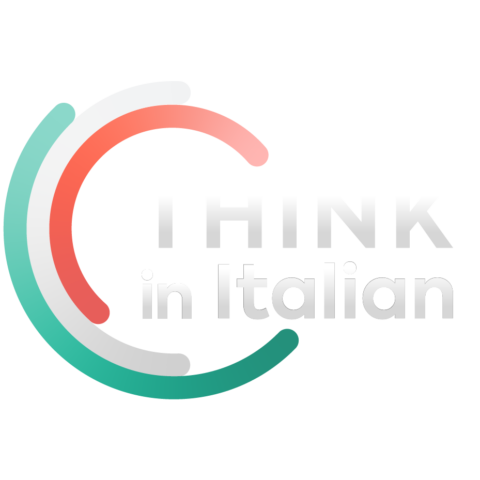 Stop reading, start speaking
Stop translating in your head and start speaking Italian for real with the only audio course that prompt you to speak.
Nope, it's none of the above, nor have I met some charming female Pisa municipal council employee either, it's just that I came across an article on an Italian website which states that the majority of foreign motorists committing traffic offences in Italy get away Scott free.
'Hang on one darn moment', I thought as the little cogs within my brain ground into action, 'What about all those poor ex-tourist souls who've been hammered by a Pisa restricted traffic zone fine?'  I'm sure they would disagree about the Scott free thing.  But then it all fell into place.
I'd long been wondering just why those popping into Pisa had been hit with fines, whereas others roaming to Rome, and flitting to Florence had not.
Now I know the reason.  Apparently, according to an article appearing in a 'Stranezze all'italiana' – 'Italian Oddities' section on the online version of Italy's well known Quattroruote – 'Four Wheels' magazine,  very few Italian municipalities have the capability to send fines to foreign motorists, except, of course, and as many well know, Pisa.  Thus, there is only one conclusion which can be reached.
Italy's Most Avant-Garde Municipality: Pisa???
Pisa is not trying to scam foreign motorists, it is just an avant- garde Italian municipality.  Indeed, it is one of the very few Italian local authorities to have organised itself for the collection of fines issued in connection with traffic violations committed by foreign motorists, which it is perfectly within its rights to do.  That foreign motorists are about 200 times more likely to pay up and shut up, may also have something to do with Pisa's fine efficiency too, in that Italian motorists generally become as cantankerous as hell in the face of fine.
Anyway, Pisa, I apologise.  Sorry for having cast nasturtiums.  It's just that I'm not used to anywhere in Italy being exactly a champion of efficiency.
One wonders whether Pisa's current mayor is of Swiss origin.
Beware though, motorised visitors to Italy – Pisa's devilish efficiency can be costly.  Leaning tower seekers would be well advised to leave those wheels outside of the city.
Here is a way you can avoid these pesky Pisa fines:
Book a tour from Florence to Pisa – no car in Pisa, no fine, and you get to see that amazing leaning tower!  And the cost of the tour is lower than fines you could end up receiving.
Note that if you click on the link above, Blog from Italy will earn some commission on your booking – so thanks for supporting Blog from Italy – Alex Roe.
———————————
The infamous Speeding Fines post.
This post entitled An Interesting Italian Word: Furbo, will tell you all about the Italian word which goes by the same name.
And for those who can read Italian – here is the original Quattroruote article – GLI STRANIERI RESTANO IMPUNITI which appeared on the 21 May 2008.