The oft peculiar world of what passes for politics in Italy became a mite more perverse at the weekend when a centre-left candidate favoured by Italy's right won primaries. It's not the first time Italy's right has supported Italy's supposed left, either.
The informal primaries were held to select a centre-left candidate for the position of regional president of Italy's northern Liguria region.
Winning the primaries was one Raffaella Paita, a member of Italy's centre-left Partito Democratico – Democratic Party. Ms Paita also happens to be the regional councillor who is responsible for infrastructure and civil defence.
In light of the second major bout of flooding which caused chaos in Genoa, the capital of the Liguria region, Ms Paita's track record is less than sparking. Indeed, one of the reasons why the flooding caused so much damage was that proposed flood prevention works had been delayed for no less than three years. One of the reasons for the delays were investigations into irregularities in connection with the awarding of certain public works contracts.
Unpopular Paita
After the 2014 flooding, residents of Genoa questioned why Ms Paita had not done her job. Raffaella Paita was not a particularly popular politician so how did she manage to win primaries? That's a very good question and one which another candidate Sergio Cofferati would like an answer to. Cofferati has insinuated that the voting process was irregular and he may well have grounds to suspect this was the case.
Voter turnout during the Liguria primaries was extraordinarily high, however many of those who voted appear to have been a mix of Moroccan and Chinese immigrants as well as some of Italy's population of Roma. Cofferati believes these people were offered incentives (read: cash) in return for their votes and were ordered to vote for Raffaella Paita. For reasons which will soon become clear, it transpires that Paita's candidacy was sponsored by Italy's right. Why? Quite simple. Italy's right, like many right wing political movements, represents businesses and the owners of companies often attempt to win lucrative public works contracts. Except "win" is not the right word, "buy" is probably more appropriate.
Paita – the Right Candidate
Italy's right appears to understand that Ms Paita, should she be elected as the Liguria region's president, is likely to be open to awarding public works contracts to certain companies which, coincidentally of course, just happen to be linked to, or possibly even owned by, members of Italy's right leaning political parties or their generous associates. Does one detect the foul stench of corruption? One might.
Paita – Renzi's Candidate
Adding to the intrigue, is the fact that Raffaella Paita is part of the circle of supporters of Italy's prime minister, Matteo Renzi, who has vowed to clamp down on corruption. Paita's candidacy was supported by Mr Renzi and, by, wait for it, Italy's Liguria region born defence minister, Roberta Pinotti.
The question marks which hang over the competence and integrity of Ms Paita make this Italy watcher wonder just why the supposedly anti-corruption prime minister of Italy should support her candidacy. Defence Minister Pinotti's support adds further question marks.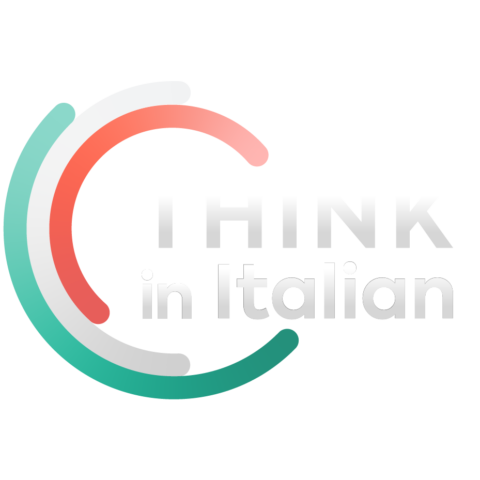 Stop reading, start speaking
Stop translating in your head and start speaking Italian for real with the only audio course that prompt you to speak.
Raffaella Paita has hinted that in view of Italy being governed by a left-right alliance, she can expect the support of Italy's right and that's as it should be. What exactly left leaning voters in Italy will make of this, who knows, but Paita's statements do not appear to have generated any real reaction.
Other Right Supports Left Cases in Italy
The Liguria situation is by no means an isolated case; something similar happened in Piedmont, in Campania, and elsewhere in Italy. For now, the merger of Italy's left with Italy's right appears to be happening quietly, subtly, and at a local level.
At a national level, only Italian daily Il Fatto Quotidiano appears to have understood what is going on, though, as far as I know, it hasn't put two plus two together just yet. And Il Fatto Quotidiano tends to preach to the converted but there are not enough "converts" to create any kind of ruckus over the covert transformation of Italy's left which seems to be taking place.
Christian Democrats 2.0?
While initially it looked as if the alliance between Italy's left and right was merely a temporary measure intended to help pull the nation out of its economic doldrums – and was sold as such – it is now looking as if the pact which exists between the Renzi led left and Italy's right may well continue into the long term.
As already noted on Italy Chronicles, Italy's left is sliding ever more further to the right and the Liguria primaries are further evidence of this. So far though, Italy's voters don't appear to have noticed the convergence and opinion polls show that support for Matteo Renzi's PD (Democratic Party) party remains high. What is not clear from the popularity polls is the political leaning of those who say they would vote for Italy's Democratic Party.
What could be happening is that right-leaning voters are increasingly opting for the supposedly left-leaning PD as they sense the party is no longer as left-wing as it once was. Some more or less genuine left-leaning members of the PD party do appear to have understood what is happening but are not doing much to prevent it. Maybe they cannot, or maybe they don't want to. There are lots of Vicars of Bray in Italian politics.
Something akin to Italy's Christian Democrats of old could be emerging from what was once Italy's left leaning PD party. The new, right-leaning, PD party could potentially form alliances with Italy's other right wing factions during general elections or else a new right-leaning cover-all Christian Democrats 2.0 party, led by Matteo Renzi, could emerge.
If this happens, who will left leaning voters in Italy opt for? For now, that question is without an answer.
Oh, the Machiavellian world of Italian politics. It's a pity old Niccolò isn't still around today; one is certain his observations on contemporary Italian politics would have been enlightening.