Three years after the earthquake and the once beautiful city of l'Aquila in Abruzzo, is still grey, devastated, half-deserted and, some fear, forgotten.  Bringing the city back to its pre-earthquake splendor will take decade though some architectural gems will still be lost forever.
For those who love this city, it is heart wrenching to see the cold metal bars of scaffolding still holding up the injured facades, along with the piles of rubble and deserted streets so long after the terrible earthquake which claimed more than 300 lives took place.
Some of l'Aquila's citizens were not prepared to sit around and wait for Italy's government to finally get round to rebuilding their city.
Five actresses from a local theatre group called 'Animammersa' decided to add a sprinkle of colour and warmth to the city by 'dressing up' the central piazza for the 3rd anniversary of the earthquake.
Overwhelming response
Patrizia Bernardi, Antonella Cocciante, Rita Biamonti, Maria Luisa Serripierro and Donatella Mecchia organised an 'urban knitting' project
The 'Mettiamoci una pezza' ('Let's patch it') plan was to cover phone cabins, facades, benches and steps – 100 square metres of surface in total – with knitted and crocheted patches.  The group set up a blog and a page on Facebook at the end of February.  Within weeks lovingly knitted pieces accompanied by messages of love and support for l'Aquila started arriving not just from Italy but from all over the world: France, Spain, Germany, Portugal, Ukraine, US, Venezuela, Iran.
Knitters United
Schools, parishes, women's clubs, government organisations, firefighters – many people reached for their knitting needles and crochet hooks to contribute to the project.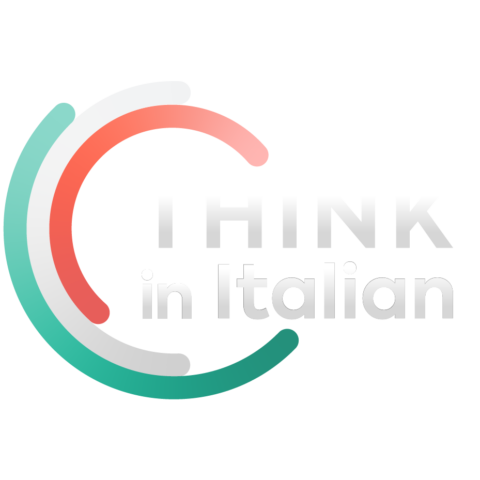 Stop reading, start speaking
Stop translating in your head and start speaking Italian for real with the only audio course that prompt you to speak.
Almost 5000 bright soft wooley pieces arrived in l'Aquila.  "About 4000 people of all ages participated, from little children to grandmothers, men and women," wrote Patrizia Bernardi, one of the organisers, to me in an email.
A secondary school Mazzini from l'Aquila put together a huge 6 x 3 metre piece of knitwear.  It is so large it covers the steps of an underground road crossing that hasn't been used since the earthquake.
Guerilla Knitting
Urban knitting was born as a street art project in 2005 in the USA as a way of personalising cold urban spaces.  Although, quite often, urban knitting, or yarn bombing projects, as they are called in US, are often not officially authorised, 'Mettiamoci una pezza' received the full support of  l'Aquila city hall and the local fire brigade helped to put the knitted fabrics in place.
Many volunteers in the city came together to sew and label the knitted patches together and covering the grey urban spaces.   Some of colourful pieces were tied and sewn on, others pasted with flour and water.  The work of 'dressing up' l'Aquila continued for a couple of days giving hope to everyone that one day the beauty of this forgotten city will return, one patch at a time.
All images are by 'Animammersa'.
About Anna
Anna Lebedeva has lived in Russia and Ireland for many years. Now she lives and works as a freelance journalist in Italy.
When not researching or writing her next article, Anna is trying to grow organic vegetables in her garden or persuading her lively floppy-eared dog Gogol (named after the Russian writer) not to trample on the seedlings. She loves creating her own vegetarian recipes, cooking, hiking in the Apennines or simply relaxing with a glass of Montepulciano d'Abruzzo wine.