Guest writer Victoria Smith takes a look at an exhibition in Tuscany which combines poetry and art:
The exhibit of Edward Mayes, award-winning poet/scholar, and Alberto Alfonso, acclaimed architect/artist, represents a remarkable collaboration of friends. The exhibit is a testimony to the genius of two men who met and are inspired by life in Cortona, Tuscany. Many people talk about integrated arts, but few have accomplished it so well. "From Things about To Disappear, I Turn Away in Time" can be viewed through August 7 in Cortona's historical Chiesa Sant'Agostino.
Ed and Alberto's exhibition is free, open daily as part of The Tuscan Sun Festival celebrating Tuscan life with daytime events exploring art, food and wine, local culture and prestigious evening performances.
In the opening ceremony, Ed and Alberto described the show, their process, and how to view their works. The exhibit has twenty-six poems and watercolors based on the letters of the alphabet, four large-format oil paintings representing the elements of earth, water, fire, and air, and five poem/paintings pondering perspectives on time in different cultures. The show's title, from Samuel Beckett, alludes to a personal connection to and fascination with time.
Photo by J. Henry Fair
Ed's poems are not linear, but dense image-dances filled with literary, historic, and theological references. Ed suggests his poems be read quickly to get an overall sense of what they say rather than what they mean. Each line should be read, he says, with a pause, a turning, before going onto the next. "'Verse' comes from turning," Ed reminds us. I tried it and was struck with being curiously baffled and uplifted, understanding most lines, but not the poem. I long to study the references and absorb Ed's intention.
Alberto's rich, saturated colors and fine ink detail are perfectly matched to the intensity of Ed's poems. Without the poems, I would not understand the paintings. But together, both make more sense. On Alberto's large oil paintings, Ed's poems are super-imposed or were carved into wet paint. These combine modern sensibility with highly realistic elements such as Dante's profile. Also displayed is Alberto's large painting of San Francisco in ecstasy, from 2009.
Their process is that Ed arises very early, closes his study's shutters to maintain a semi-dark space, and "waits" for the poem. Alberto receives and visualizes it, then completes the painting before his regular work day. In eighteen month of collaboration, the duo's work has evolved to larger formats which cannot be completed in one day, but the joy-filled discipline of daily interaction, mutual inspiration, and creation continues.
Last year's exhibit, in a smaller space, seemed more poignantly personal. Ed read several poems, pointing out friends no longer living. Alfonso shared the challenging experience of receiving a complex poem and completing a painting before work. He had a thirty-minute goal.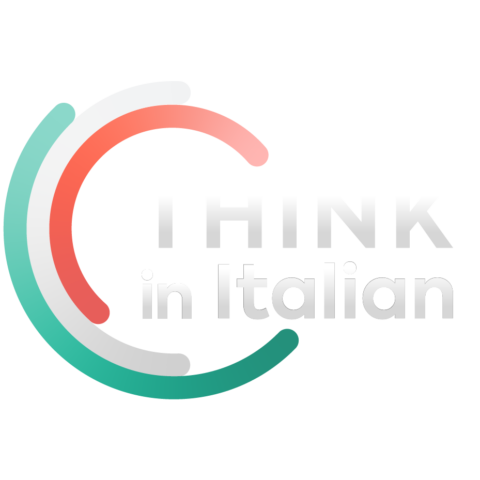 Stop reading, start speaking
Stop translating in your head and start speaking Italian for real with the only audio course that prompt you to speak.
Cortona is known for its Etruscan, Medieval and Renaissance history. Artists Beato Angelico, Luca Signorelli, Pietro di Cortona and Gina Severini lived in Cortona. Their masterpieces are in the Museo Diocesano, Etruscan Museum and churches. Cortona daily life remains rich with the tastes, colors and aromas of the earth, the warmth of the Tuscan sun and a profound sense of Cortona's unique place in history.
Here is one of Edward Mayes poems:
BECAUSE YOU SAW THIS FACE AND PAINTED IT

Because you saw this face and painted it

And not as an afterthought, blue settling on

Water to keep all the relevant boats afloat,

Or when some Ostrogoth thought about the Pantheon

On his way back north, its façade, its oculum,

Finally to see heaven, the roundness we can

Create if all else is rolled out flat, such

As water that wants flour, such as everyone

Of us that day on the Ferris wheel, unlike any

Ordinary spin, thinking about the fagioli al fiasco

We left all night in the coals, and then our shopping

Instinct claiming its primitiveness, its joy

In the returned purchase, or how we strangely

Dreamt once about being calves in a flower field,

Perhaps after the Ferdinand-the-bull incident, our minds

Hardly back yet from near shipwreck, or was it

The temptation that time teased us with, the endless

Hours that we've invented, whether the wind in

Our faces will ever let up, whether the mysterious

Philtrum will ever get its due, or whether

The apple farm is still there, still selling apples as

It's always done, from day one, so shiny they reflect

All our faces, speckled, floating in color, and so much

So that we can't think anymore, the synapse, the sna

Of apples opening, on the long boat ride to the island, where

We're remembering, where we blink and blink, sunlight on our faces.
And this is the complimentary painting by Alberto Alfonso:
Click here for more information on the Tuscan Sun Festival
—————————————–
Alberto Alfonso is founding principal and president of Alfonso Architects, an award-winning 35-member architectural firm in Sarasota Florida. Recently appointed as Program Director of Architecture and Design at the USF Polytechnic, Alfonso has exhibited his pointing in the USA and Italy. He lives on Cortona's hill, a close neighbor of the Mayes, and in Florida.
Edward Mayes is a poet and scholar whose works appear in prestigious publications, including the American Poetry Review and Iowa Review. Ed has published many books of poetry which have received numerous awards including the Juniper Prize and the Bay Area Book Reviewers Association Award, the Cecil Hemley Memorial Award and Gordon Barber Memorial Award from the Poetry Society of America, and a National Endowment for the Arts Fellowship in Poetry. He lives in Cortona and in North Carolina, with his wife, acclaimed author Frances Mayes.
—————————————–
Victoria Smith is a resident of Cortona and Chicago. Retired from Procter & Gamble and the DDB advertising agency, Victoria and her husband restored an ancient stone farm house in Cortona. There she writes, gardens, cooks, explores art museums and architecturally-rich Italian towns, enjoys the delicious pace of Tuscan life and is finishing a book on her unanticipated self-examination in the light of Italian culture. Victoria and her husband have five children and six grandchildren. They have Tuscan Sun Festival tickets for every evening, saw Ed and Alberto's exhibit last year, and look forward to next year's painted poems.