At the start of this year, soon after his appointment, Italy's current, unelected, premier, entered into an agreement with former prime minister of Italy and convicted tax fraud Silvio Berlusconi. Said pact now risks coming to a creaky end.
Known as the Nazereno Pact, this agreement is supposed to ensure the members of Silvio Berlusconi's Forza Italia party support the electoral law and constitutional reforms of the Renzi led coalition government.
It is suspected by suspicious and possibly paranoid minds in Italy that the pact also contained certain unwritten terms, though Mr Renzi has denied this.
Machiavellian goings on in Italy's past may justify certain levels of paranoia, it has to be said. After all, in the past Italy's government is suspected of having entered into an agreement with the mafia and one of Mr Berlusconi's close associates has been convicted of mafia association. Soon after the alleged pact with Italy's mafia was supposedly made, one Silvio Berlusconi became the prime minister of Italy. Coincidence? Or Italy induced paranoia?
Five Star Paranoia or Prudence?
Italy's 5 Star Movement is convinced there's more to the Nazereno pact than meets the eye and has reported it to the police. The aim of the 5 Star Movement is to force someone into revealing the precise details of the Nazereno pact which, the 5 Star Movement think, may include piloted reforms and, possibly, the name of someone who would make an acceptable new president of Italy. All highly Machiavellian stuff!
The Reason for the Pact
At the time the pact was drawn up, newly appointed prime minister of Italy Matteo Renzi needed to ensure that Mr Berlusconi's people would play along with what he wanted to do. Without Mr Berlusconi's support, Mr Renzi would have found it very hard to push reforms through Italy's senate and this would have caused huge problems for Italy's government, not to mention for Italy seeing as the nation is in economic doldrums and, making matters worse, is saddled with an extremely high level of national debt.
Really, Mr Renzi had little option but to seek the support of Mr Berlusconi's people. The only other party large enough to give Mr Renzi a helping hand in Italy's senate is the anti-establishment 5 Star Movement which is more or less convinced Mr Renzi has been put into place to prop up the nation's establishment.
The Renzi Berlusconi Lunch
Last week, after Mr Renzi lunched with Mr Berlusconi, it transpired that Mr Berlusconi is unwilling to allow Mr Renzi to press ahead with electoral law reform. Italy has been waiting since March for this reform which effectively prevents Italy from holding general elections. If Italy were to hold elections now, it is highly likely that the nation would end up with a hung government owing to the nature of the electoral law which governs elections.Mr Berlusconi's party has been weakened by internal dissent so he knows that it would stand little chance of winning.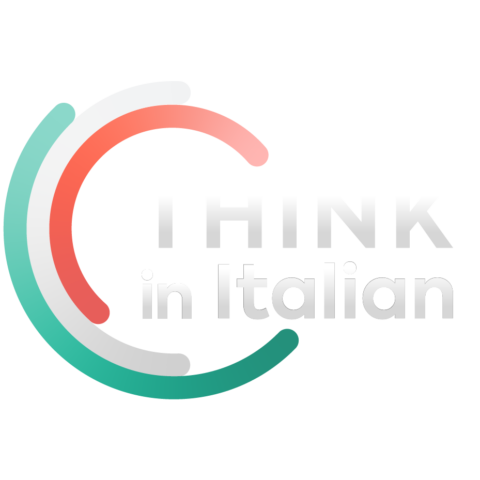 Stop reading, start speaking
Stop translating in your head and start speaking Italian for real with the only audio course that prompt you to speak.
Then there's the issue of Silvio Berlusconi who has been banned from holding political office owing to his conviction for tax fraud. Without the charismatic Silvio Berlusconi, his Forza Italia party is little more than a dead political duck. In order to resurrect the duck, Mr Berlusconi needs to play for time so that he can re-enter politics. This may explain why he's not too keen on letting Mr Renzi forge ahead with the electoral law reform.
Another fear of Silvio Berlusconi is that if he allows Mr Renzi to pass electoral law reforms, Mr Renzi will call elections and win them, thus leaving Mr Berlusconi out in the cold.
What's In It For Berlusconi?
Regarding the agreement between Mr Renzi and Mr Berlusconi, what is not really clear, is just what Mr Berlusconi obtained in return for his support of the Nazereno pact. It is unlikely that Mr Berlusconi would have agreed offer his support to Mr Renzi without a few attached strings. What are these strings? We do not know but Mr Berlusconi was acquitted at appeal in the Ruby bunga bunga case.
Mr Renzi now believes that he can move ahead with or without Mr Berlusconi's support and there were signs that some form of agreement could be reached between Mr Renzi's people and the 5 Star Movement. If such an agreement could be reached, Mr Renzi would no longer have to worry about Mr Berlusconi's support.
However, after today and the demand of the 5 Star Movement to know the full details of the Nazereno pact, the chances of Mr Renzi's PD party forming an alliance with Beppe Grillo's 5 Star Movement look slim. Having stated this, the 5 Star Movement has always maintained that it will support reforms it finds acceptable.
What will happen next? Will Mr Renzi and Mr Berlusconi fall out? It was Mr Renzi who defined the pact as being "creaky".
Will the 5 Star Movement permit Mr Renzi to continue with his reform programme? Who knows.
As usual in the odd world of Italian politics, the situation is chaotic and the outcome unpredictable. Meanwhile, the economic crisis shows no sign of abating and Italy's national debt continues to climb to perilous levels.