Once again thousands descended upon Milan for this year's Salone del Mobile international furniture design fest.  Attendance was 7% up on last year.  With 56% of the 2010 Milan design show's exhibitors coming from beyond Italy's borders, Il Salone Del Mobile is truly an international event.
It seems the Il Salone Del Mobile event becomes bigger and bigger with each year that passes. The 2010 edition boasted even more side-shows and feature-events than last year's edition, each of which showed off a fantastic mix of products. A little extra was all the aperitifs and feasts – if you could get to them early enough!
Milan's centre got into the mood and was transformed into a landscape of giant lampshades, plus all manner of other funky objects, many of which helped direct visitors around the city towards the plethora of supporting events.  A sort of design treasure trail.
There was something for everyone, no matter what their interest in design. 
The event was well organised and involved the whole city.  The Salone also acts as reliable indicator of market trends, and companies go to great lengths often spend thousands on promoting their latest and greatest products.  The more companies invest, the brighter the future looks.
Whereas in the last couple of years the Salone was, perhaps, not that inspirational design-wise, a consequence crisis-induced budget-tightening, the experimentation has continued.  Indeed, it was the designers and manufacturers which  dedicated some time towards looking to the future that gained the most from this year's event.
Aside from bigger names such as Kartell, Driade and Artemide, there were plenty of smaller companies and individual designers making a name for themselves either in the main exhibition halls or within the smaller spin-off events dotted around the city.
Space and Time in The Tortona Zone
Zona Tortona pulls the largest crowds. There was lots of experimentation, plus a healthy does of new products.  Some of the installations on show left visitors in awe. The only thing lacking was space to move around and time to see everything on show. With so much to see it was all quite bewildering, yet many of the items were memorable.
At Superstudio Piu, Diesel, in collaboration with Foscarini, displayed their latest range of lighting for their Home collection.  These creature-like shapes had matte and polished finishes, some of which were complimented with various colours. The resulting combinations had a contemporary feel which highlighted their rather quirky styling.
How many new chairs does the world need? It's fascinating to see the boundaries of chair design being stretched to new limits.  None more so than the designs of British designer Thomas Heatherwick for Magis.  The Magis chair is designed as a spinning top, and is made of rotation-moulded plastic, as such, the resulting seat is equally at home either indoors or outdoors.  It's a fun-looking object which is deliberately made to go against the grain of traditional furniture.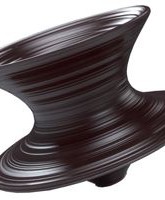 The results of experimentation with materials are always something to look out for at the Salone.  Bakery, an Israeli design group, presented products made from 'elastic wood' and their creations explore what happens when joints become flexible owing to the influence of over-moulding during production.
British Design Supermarket in La Rinascente
As well as showing off masses of new products sporting innovative experimental designs and featuring original new materials, the international furniture design event presents many opportunities for the exchange of creativity and of design talent.  Indeed, this year, 100% Design London co-sponsored the show and among with a 100% British Design area at the Design Supermarket zone within La Rinascente, Milan's most exclusive department store which sits in the city centre right in the shadow of Milan's imposing Duomo cathedral.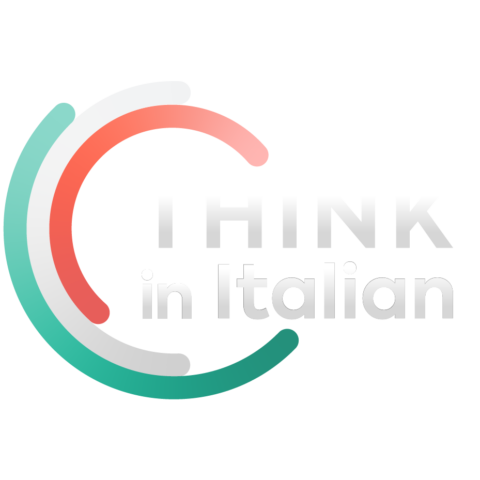 Stop reading, start speaking
Stop translating in your head and start speaking Italian for real with the only audio course that prompt you to speak.
With United Kingdom based designers entering the Italian market, Il Salone presented an unmissable occasion for them to showcase their latest work.   The 100% Design London backed initiative offered British designers a great deal of valuable publicity and exposure in Italy.  While the design supermarket within La Rinascente is still relatively new, it is rapidly earning a reputation for promoting accessible British design, and Brit designers exploited it to show Italy just what they can do.
Wallpaper's 'Hand made' show
Another interesting Il Salone event was the Wallpaper 'Hand Made' show which was produced in collaboration with Brioni, a maker of high quality women's and men's ware. The Hand Made exhibition took over four floors of Brioni house and Wallpaper commissioned some of their favourite designers, artists, and craftsmen to create unique furnishings, fittings, fashion, and more.
Upon entering the Brioni House courtyard, visitors were greeted by a dramatic installation.  Entitled '12,000 stitches' and designed by London architects, Carmody Groarke, the work was inspired by the craftsmanship it takes to create a single Brioni suit. 12,000 threads were individually woven on aluminium looms to create a sculptural celebration of the tailor's art.
Il Salone del Mobile – Enthralling, but Exhausting
The abundance of events and products on view, whilst undoubtedly enthralling, can leave the visitor quite exhausted.  It's virtually impossible to see everything on offer during the week over which Il Salone is held, so preparation is everything when it comes to homing in on must see events and new products. Certainly, the halls in the main exhibition area are plentiful, and touring just a few absorbs a good amount of energy.
Most visitors are drawn towards the main contemporary design halls which offer greater evidence of experimentation and collaboration. The Salone Satellite houses exhibits by new designers and smaller companies who are given a chance to surround themselves in colour, experimentation, and which is fuelled by a obvious optimism for the future.
In essence, that's what came across the most at this year's event: the design industry's healthy optimism for the future.
Next year's Il Salone Del Mobile in Milan is well worth waiting for.
UK based designer Paolo Feroleto, did not manage to attend the 2010 Il Salone, however many of his contacts in the trade did.  This article is the product of feedback on the 2010 event Paolo has gleaned from asking others for their opinions on the event's highlights.
About Paolo Feroleto
Having a genuine passion for Italian design and design in general, Paolo Feroleto is a designer of Italian origins with over 13 years industry experience obtained from working in mixed discipline studios in the UK and abroad.
Paolo has worked with a range of clients – from small independent retailers, to large blue chip companies, both in the UK and Europe. His projects have included building corporate identity, designing literature, creating stands for exhibitions, as well as devising graphics for retail outlets and websites. Here are some examples from the interiors section of his portfolio: Four Design – Interiors
Paolo also teaches Graphic Design on a part-time basis and has developed creative workshops for use in education and professional environments.
Currently based in the UK, Paolo like to spend his time travelling as much as possible. You can reach Paolo though his company, Four Design.