Carlo Cottarelli, an Italian, and a former Fiscal Affairs Department director of the International Monetary Fund, has been charged with working out a reform program for Italy. In late March, Cottarelli's reform plan, otherwise known as a spending review, became known and that's when the trouble started.
Both Italy's President Napolitano and current Prime Minister Matteo Renzi commented that the final decision on whether the Cottarelli reforms are implemented or not would be down to them. Reading between the lines, this probably means that many of Cottarelli's reform recommendations are likely to be ignored or watered down so much as to render them ineffective. Whether the IMF will let Italy blithely ignore Cottarelli's proposals is another question entirely.
In a series of 72 slides, Cottarelli forecasts that Italy could, simply by becoming more efficient, save €7 billion in 2014, €18 billion in 2015 and then a whopping €34 billion in 2016. Moreover, Cottarelli claims the cuts proposed within his reforms won't wreck Italy's welfare system and nor will they reduce education spending.
Looking at Cottarelli's recommendations. Far from objectionable, the reforms he proposes seem reasonable. They should make Italy more efficient and help reduce Italy's tear-inducing tax burden – which is something that may actually increase Italy's overall tax income by stimulating the nation's sluggish economy. However, and as Cottarelli pointed out in his presentation, some of the savings would be used to reduce Italy's huge national debt. A suggestion which sounds eminently reasonable and logical.
Considerate Cottarelli even provided a helpful reform calendar for Italy's politicians to follow, should they wish to do so. It does not look as if they want to though. More on that issue a little later.
Some of the Cottarelli Reform Proposals for Italy
I've taken a look at Cottarelli's reform proposals and here are a selection of them.
Among the recommendations made by Cottarelli include cutting the number of tenders in Italy's health and public sectors from 36,000 to between 30 or 40. Such a drastic reduction would not only save money for the nation, it would also make it a lot easier for Italy to keep an eye out for evidence of corruption – something else which costs Italy a pretty penny.
Additionally, Italy could save itself a cool €200 million by simply publishing tender announcements electronically instead of placing announcements in newspapers and the Italian governments' Official Gazette publication. The €200 million saving could go towards repairing Italy's crumbling schools, maybe.
According to Cottarelli, Italy could save half a billion on property management costs, if it wanted to.
Another major problem in Italy is the nation's slow paying public sector. Cottarelli suggests introducing a 30-60 day invoice settlement rule. This would help prevent certain companies from shutting down with the consequential job losses and negative effects on consumer spending which business closures inevitably entail.
Businesses suffering at the hands of Italy's slow paying public sector often end up in tax arrears and, of course, if they close down, the taxes they owe are much less likely to end up in state coffers.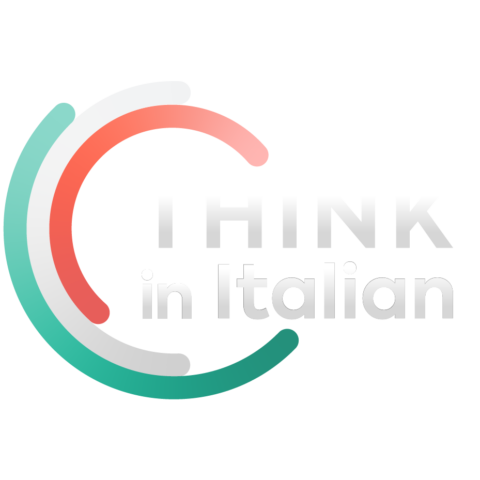 Stop reading, start speaking
Stop translating in your head and start speaking Italian for real with the only audio course that prompt you to speak.
On the subject of tax debt collection, greater efficiency in this area, via electronic payment systems, could save Italy €400,000 a year and make it easier for Italy's citizens to pay taxes too.
Causing much consternation in Italy at the moment is the huge number of official cars Italy's politicians have at their disposal. The government of the United Kingdom has only 90 official cars, notes Cottarelli. Italy, on the other hand has well over 5,000 of the things. By reducing the number of cars, Italy could save. This is happening to an extent with, and to much fanfare, a very small number of Italy's official cars having been placed on auction website eBay.
Another aspect of the Cottarelli reform recommendations which Italy is actually discussing at the moment, is reducing the salaries of public sector officials. Presently, compared to their European Union counterparts, Italy's senior public sector manager are extremely well paid though their high pay levels have not always resulted in greater efficiency. Cottarelli helpfully provided a table in his presentation comparing public sector pay levels in Italy to France, the UK and Germany, from which it is perfectly clear that Italy pays its managers far too much.
Cottarelli also notes that Italy has no less than 5 police forces which cost the nation around €20 billion a year to maintain. Compared to other nations, Italy does appear to have rather a lot of law enforcement personnel. Italy has 466 police per 100,000 inhabitants whereas France has 312 and Germany 298. By September 2014, Cottarelli suggests Italy come up with a proposal to reform its policing system. Referring to a study, simply rendering Italy's police more efficient would save Italy €1.7 billion Cottarelli points out, and this is before taking into account the potential benefits of Italy's police forces pooling resources.
Other savings of several hundred millions could be achieved, if Italy were to combine 25 of its government agencies, such as those carrying out research.
Digitalization, such as using electronic invoice and payment systems could save Italy over €3.5 billion in the period between 2015 and 2016.
To Cottarelli or to not Cottarelli, that is the Question
There are many more potential savings and ways of making Italy run itself better outlined in Cottarelli's 72 slide presentation devoted to reform recommendations. Many seem to be pure common sense. Yet Italy, for reasons which are not entirely clear, doesn't seem too keen on implementing Cottarelli's suggestions – even if a handful are now being discussed. Curiously, Italy's politicians, who've been getting themselves elected on promises of reform for the last 20 or so years, have suddenly got cold feet and are now resisting reform as hard as they can.
Mr Renzi is finding the resistance from within Italy's political classes hard going and rather difficult to comprehend. In fact, today, Mr Renzi observed that if Italy's politicians don't really want reform, then why did they bring him in? He has a point.
If you can read Italian and would like a .pdf copy of the Cottarelli presentation, leave a comment using an working email address and one will be sent to you.
By the way, Cottarelli is still working out other ways to help Italy become more productive. He's been looking at another sticky Italian issue, its horrendously slow justice system. Will Italy ignore his recommendations on this front? This is probable, alas.
Let's hope the IMF steps in and firmly tells Italy to do as Cottarelli suggests, or else.