Described by some as Europe's most spectacular canyon, the Gorropu Canyon near Nuoro in Sardinia has lots going for it in terms of scenery and activities for walking lovers. Visitors, though, may need to watch out for the monstrous mama, trolls, and the devil. Possibly all three.
My web search intelligence tells me that very few people know about this grand canyon in Sardinia. Indeed, only a tiny fraction of those who hunt the web for information on the Grand Canyon look for anything on Sardina's Gorropu canyon. A great pity, it does indeed look spectacular.
Situated not far from Nuoro in central Sardinia and not too far from the island's east cost, Gorropu Canyon, in the Surpramonte area in which the canyon can be found is a haven for hikers.
There are lots of hiking trails and local guides can take those interested down into the canyon. As well as daytime treks, for small groups, there are also overnight visits to the Surpramonte zone. Sounds like something to do if you are staying in the Nuoro area.
Spaghetti Western Landscapes
Sardinia's version of the Grand Canyon does have something in common with its American cousin – the surrounding area looks a lot like the setting for a western. Indeed, Sardinia was the location for a number of so-called spaghetti westerns and seeing the landscapes, one can understand why.
Some spaghetti westerns were in fact shot across the island from the Gorropu Canyon around the village of Cabras in the Oristano area. These westerns could have easily been shot in the area around Gorropu Canyon.
Terrifying Italian Mama
Although visitors may not see many cowboys on their nighttime trekking tours, they might come face to face with "Sa mama de Gorropu" (the mother of Gorropu), a reputedly terrifying creature that lives in the canyon.
Beware the Trolls
If the canyon mama does not make an appearance, there are the "Sos drullios". On wild and stormy nights, these evil creatures, said to resemble trolls, come out from the canyon and drag away men, animals and even buildings.
The Devil's Summer Residence?
And if the monstrous mama doesn't terrify tourists and the Sos drullios don't drag them off, visitors might come face to face with the devil!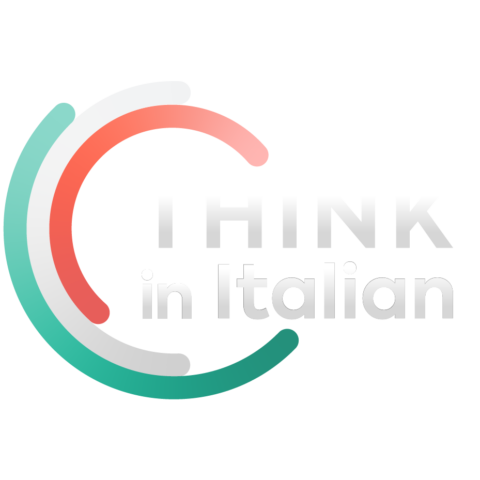 Stop reading, start speaking
Stop translating in your head and start speaking Italian for real with the only audio course that prompt you to speak.
According to local legend, in the past, many went to Gorropu Canyon to sell their souls in exchange for "sas ricchesas mundanas" (worldly riches). Those who went soul-selling all came to sticky ends. Or else, overwhelmed by despair, these unfortunate, though rather greedy souls, committed suicide. What a colorful place! Maybe Gorropu Canyon is the devil's summer residence?
This area near Nuoro sounds like a great location for a few spaghetti horror movies, not westerns.
In view of the monsters and supposed devil infestation, visitors to the canyon might want to leave their kids at home (…or maybe not!).
Somewhat less gruesomely, yet another local story has it that the stars are visible from certain areas of the canyon during the day.
On an even more pleasant note, not too far from Gorropu Canyon lie lovely beaches like the one at Cala Goloritzé.
A Safer Alternative
Then again, if the thought of visit to Sardinia's Gorropu Canyon worries you – which would be understandable – there's the south rim of the Grand Canyon which sounds much safer!
On the other hand, if you are feeling adventurous and brave, here's where you can find more information about Gorropu Canyon
Photo credits:
"Gorropu – interno" by Pigiosu. License CC BY 3.0 via Wikimedia Commons.
"Gola Su Gorroppu 1" by Alicudi. License CC BY-SA 3.0 via Wikimedia Commons.