While one man appears to be wasting an inordinate amount of time, not to mention tax payers money, over a piddling little wiretap law, and others, often young Italians, don't seem to be trying to help themselves, others are rolling up their sleeves and preparing for the future by doing business training courses.
When not blogging, and doing a few other things, I teach English to students doing a whole range of post-graduate masters at the Business School of Italian newspaper, publishing and business training group, Il Sole 24 Ore.  I also run a few business training courses there, in English and Italian, on things like writing press releases in English, and, shortly, social media. I count myself rather lucky, as I work in a sector which has not been unduly affected by the global crisis.  When one can't work, one can train.
Whereas the global crisis might have led to a fall in the numbers of graduates attending master type business training courses at Il Sole's Business School, the opposite seems to be true.
Steady Attendance and New Courses at the Business School
Numbers do not really seem to be down at Il Sole 24 Ore's Business School, and, Il Sole 24 Ore has even launched a few new full and part-time master courses.
One such course covers tourism management.  Yes, it might come as something of a surprise to learn that in a tourism haven like Italy, one of the country's top business schools has only recently got round to setting up a master with a specific focus on tourism.  Then again, it is only very recently that Italy appointed its very own Minister for Tourism.  Kudos to the Berlusconi government for this, even if it is a case of 'better very late than never'.
Italians Investing in the Future
Unsurprisingly, many of the Italian youngsters doing these master training courses are funded by families which have with their own businesses.  Many, but not all.  Some of the students doing masters on everything from Media Relations to Banking and Financial Markets receive grants from the Italian regions from which they come.  Forthcoming government cuts might end many of these grants, sadly.
Those who are lucky enough to come from families with businesses often, but not always, return to help run these businesses.  That's them sorted out.  Others, the unlucky majority, which means those lacking the necessary connections to help them find suitable jobs, end up considering working overseas, in dead end 'call-centre' type jobs, or unemployed.  Yes, many of these young people who have either 3 or 5 year university degrees, finish their end-of-master course internships and then find themselves, sadly, without gainful employment.  While a few interns may be offered temporary contracts, only one or two from each master, literally, end up with permanent positions nowadays.
Times are Tough for Young Job Seekers in Italy
Many do master courses in the hope that the guaranteed post-master internships will lead to permanent employment.  However only the very best actually find themselves in such a position.  Having a good working knowledge of languages other than Italian does seem to help, and those who speak good English tend to have fewer problems landing jobs than those who don't.
From a brief analysis of my own pre-course testing data, around 50% of those Italians attending the Il Sole Business School master courses speak English to a level which is good enough to be usable to employers, with around, say, 10% speaking English to a very high level.  It will not come as a great surprise to hear that the top 10% don't tend to have problems finding work, especially when they have some work experience, nor will it come as a huge surprise to learn that such people come from families wealthy enough to have invested not inconsiderable sums in English speaking nannies, language courses, and long summers in the UK and US.
Some professions demand higher levels of English language skills than others.  For instance, lawyers need to speak almost perfect English before they can be left to deal with native English speaking clients.  Accountants and lawyers specialising in tax issues also need an above average level of spoken English. Italians considering becoming lawyers or tax accountants – commercialista – need to pay more attention to their English language studies than those wishing to work on other environments.
One could also argue that the same goes for those working in the tourism industry, in that many firms operating in tourist sector have dealings with clients in English speaking countries.
Alternatively, the marketing, HR, and media sectors don't generally require near native speaker English language abilities.  However, having said that, someone who wants to work for the likes of Microsoft or Google, or any other multinational, needs to be able to speak, and write, English very well indeed for them to stand a chance of being considered for jobs.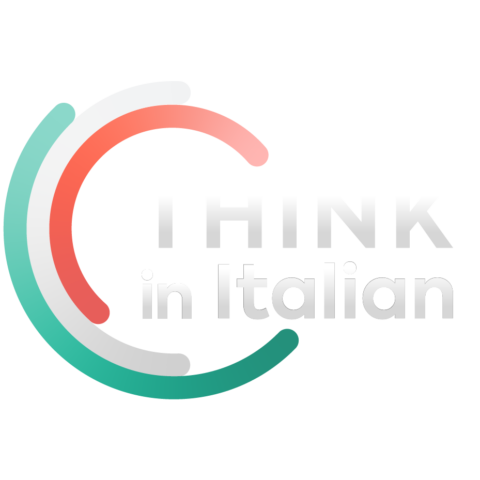 Stop reading, start speaking
Stop translating in your head and start speaking Italian for real with the only audio course that prompt you to speak.
Generally, though, knowing English to a high level tends to make it easier for those concerned to find work whatever the business sector.   Italy's university students, though, have a problem. From my own knowledge, I'd say that Italy's higher education system does not have a positive effect on the development of English language skills.
English Teaching in Italian Universities
Many Italian universities do require students to study English as part of their degree studies.  While on paper this is advantageous, large classes mean that the teaching is not as effective as it could be.
I often hear the comment, 'I spoke better English in high school'.  While this may have been the case, the trouble is that after five, or often many more, years at university in Italy and few opportunities to use spoken English, language skills degrade hugely.  Grammar becomes rusty, comprehension poor, and spoken discourse, limited.
I come across quite a number of Italians who have done the very valid Erasmus programme, however, many of Italians I've met tend to do this in Spain (Spanish being a relatively easy language for Italians to pick up).  Consequently, many claim to speak fluent Spanish.  This is good, although not knowing Spanish, I am not in a position to know just how good their Spanish actually is.  English, alas, tends to be neglected – hence the 50% whose knowledge is seriously below par.
While some of my charges; I deal with the lower level groups; make excellent progress – usually the ones who start watching films, taking private lessons, reading books and finding other ways to use English – the pro-active students.   Others, the less pro-active individuals, tend to believe that three hours in class a week will be enough to bring them up to a satisfactory level.  Unfortunately, three classroom hours is not enough, and the English language courses which run within the masters are not that long either.  This is a shame, because English language knowledge is important to many companies in Italy – and Italy is a big exporter too – wine, shoes, photovoltaic cells, cars, clothes, design, wine, food – need I go on?  Obviously, businesses which export Italian products need people who speak languages other than Italian.
While some master students may have the required job profiles on paper, they often lack decent English.  When such people are pitted against someone who has both the ideal profile and good English, well, you can guess who will be offered the job.
Wise Parents
Many, if not all, Italian parents consider that a having good education to be essential, and strongly believe that it will help their offspring go places.
Parents who have businesses which cater to overseas markets know full well that good language skills can make the difference between having a career, or ending up stuck in some dead-end job.  As noted above, the parents who can afford it invest heavily in developing their children's language skills – but then many do have a vested interest, in that their children will end up running the family business.
Exploiting the Internet
Something Italy's twenty somethings, whose parents are not business owners, have not cottoned on to, is the power of the internet.  This is partly because, aside from Facebook, which has attractive talkative Italians in their droves, many do not understand how to make the world wide web work for them.
As I know from experience, having an internet presence can lead to some interesting business opportunities (which don't always come together!).  Young Italians though, by and large, don't seem to be aware of the potential of the internet.
Few have blogs, and those that do don't do anything constructive with the blogs they have.  This is a shame, in that with some application, it is possible to blog yourself towards becoming an expert in a certain field, and some companies in Italy will recognise such expertise.  Hey presto, job offer!
I remember a bright young girl from a master a few years back.  She used a Nintendo DS to develop her English skills, and ran a web site which attracted 500 visits a day.  She had no trouble whatsoever finding work.  I think she ended up at Google, but I'm not 100% certain.  Anyway, through using a little initiative, she made a lot of personal headway.  Others could do the same, and instead devoting their energies to complaining about the difficult job market, they would do well to start channelling their energies into doing something more constructive, such as exploring the many opportunities the world wide web presents.
Some young Italians are doing it for themselves, but not nearly enough.