Christmas and New Year in Italy are a huge excuse for Italians to push the boat out and eat lots of food and sample plenty of drink too. But gastronomic delights are only part of the story.
There will also be fireworks, lots of them.  It usually sounds as if world war three has erupted in Milan when all the fireworks go off just after midnight.
As you may know, Italy is a land which is rich in traditions which vary from region to region and from city to city. At New Year though, much of what goes on is common to most of Italy, although it would take ages to list all the combinations of food and wine which will end up on Italian New Year tables this evening.
The feasting starts early for those with enough staying power, whereas our celebration will kick off around nine.
A buffet style meal is on the cards for us with lots of other edible bits and bobs.
Pate, game and veal, from a local and excellent butcher's is on our menu. There will also be smoked salmon and, possibly, a seafood and fish soup with king size prawns, mussels, and mini lobster-like things too, as well as other bits and fishy bobs all cooked in a tomato based sauce.
Cheese will play a part, as will dried tomatoes under oil, olives and nuts, plus fruit.
To drink, there will be lots of prosecco – Italy's lovely sparkling wine which I prefer to French champagne and it's much better value too.
Lentils, Lots of Them!
Simmering away will be the lentils – an essential New Year's item in Italy which is supposed to bring good fortune of a cash nature for the forthcoming year. We've already had a dose of lentils today – cooked to a traditional Umbrian recipe.  There will also be the pork based cotechino sausage – as eating pork adds to New Year fortunes apparently. Whether this is true or not does not matter too much, as it is flavour which counts and New Year's meals in Italy are a veritable fanfare of flavours.
After the savoury delights we'll tuck into some chocolate mousse, which I have to prepare, and a Zabaglione based semi-frozen cake I picked up from a local cake shop. I may also cook up a Christmas pudding I managed to find and serve it with some brandy butter.
Text Messages – a Newish New Year's Tradition in Italy
Helping to wash all the food down will be some Barolo, possibly and lots of sparkling Canevel prosecco, and upon the stroke of midnight, a bottle of Franciacorta – the Lombardy version of prosecco will be popped open. Kisses will be exchanged, phone calls will be made and a flurry of text messages will be sent – if the mobile network withstands the Near Year assault – which often causes a few problems. Much to thedelight of Italy's mobile phone operators, text messages have become something of a modern tradition in Italy for the sending New Year's greetings. Italy's mobile phone providers Vodafone, Tim, Wind and Tre will make a fortune this evening!
The New Year Starts with a Bang
After the stroke of midnight and the sparking wine, messaging etc, it'll be time to go outside with the children to let off a selection of loud and colourful fireworks. A smoky haze will descend upon Milan and the explosions around midnight will be at their usual deafening levels.  With all the noise, it'll be as if World War Three has started in Italy at midnight!
In the centre of Milan, fireworks will illuminate the New Year sky and there will be the traditional huge New Year party in the Duomo Piazza. Similar celebrations will go on around Italy with music and fireworks in piazza's from Venice to Florence and from Rome to Naples!
The fireworks in Naples in particular will be spectacular, if a little frightening and watch out, if you can, for the odd stray bullet and fridge, or two.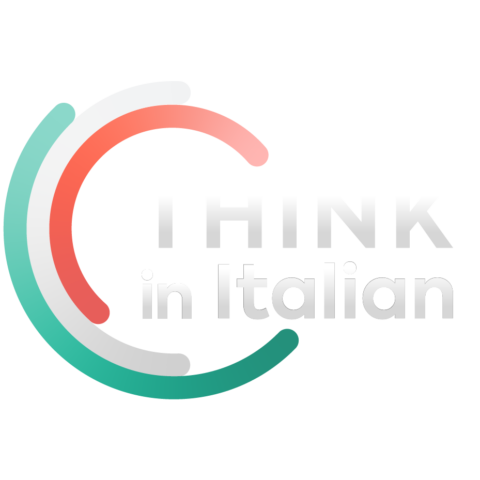 Stop reading, start speaking
Stop translating in your head and start speaking Italian for real with the only audio course that prompt you to speak.
Apparently strapped for cash Palermo in Sicily could not find the money to fund its New Year's bash and the city's mayor moaned about bad feeling towards to city's leaders.
The New Year Shoots In
Down in the south of Italy the explosions will be louder, and may be accompanied by the odd gun shot or three.  Hopefully nobody will get hurt…
UPDATE 1 January, 2011: Alas some people were hit by stray bullets. One man in Naples died as a result, and another sneezed a bullet out of his nose after being hit in the face by another gunshot. In all around 500 people were injured as a result of gunshots and stupidity with explosive fireworks – despite official calls for the application of common sense.
For reasons unknown, the television in Italy is not used to broadcast public service announcements on the dangers of New Year's fireworks. This I find very strange coming from the UK where on the run up to the traditional November 5th bonfire night celebration the television used to be broadcasting fireworks safety information several times daily and at peak times. The real fireworks take place in Naples, which becomes a no go area for pedestrians for two hours or so between the end of the old year and the start of the new one. For more on what goes on in Naples, this makes for interesting reading: Skyrockets and burning Garbage – written by someone on the ground too. End of update.
In keeping with the 'out with the old and in with the new' saying, it is possible that items as big as fridges and the odd sofa will be hurled off balconies – though this mainly happens in the south of Italy, and, not as many heavy objects hit the streets nowadays as they did in the past, I've been told.
The young and child free of Italy will be partying on down until the first rays of sun light up New Year's Day – provided there are no clouds.
Ladies, and men possibly, may well be sporting red underwear as this too adds to the good luck the New Year will hopefully bring.
All in all, New Year is a colourful event in Italy and it is a huge national celebration. Up in the mountains skiers will be flying down mountains carrying torches and the pistes will become multi-coloured from the fireworks displays. All the noise will no doubt set off the odd avalanche too!
I should be talking about New Year's traditions on CW31's Good Day Sacramento as part of a Skype powered chat about New Year traditions around the world on this television show hosted by presenter Cody Stark. That will happen at around 4.45pm Italian time. The Good Day Sacramento show goes out live from between 6-10am US time, so if you are around, tune in!
I did the interview – which lasted all of 60 seconds owing to timing problems. Still, it was fun 🙂
Here's to your New Year being prosperous and successful for one and all!
Thanks for reading ItalyChronicles.com and keep popping in – there is some good stuff coming up in 2011! What? Well you'll just have to watch this space or follow ItalyChronicles.com via RSS.
All the best for 2011,
Alex Roe and the ItalyChronicles.com team.