Not sure how the University of Minnesota Press got hold of my name and email address, but I'm glad they did, and Fedexed me in double quick time an advanced reading copy of a new book all about life in Modena in sunny Italy.
The full title of this book is Never Trust a Thin Cook, in big letters, followed by and Other Lessons From Italy's Culinary Capital, in small letters.  This tome is by one Eric Dregni, an assistant professor of English at Concordia University.  Eric spent some time in Italy, first in Milan, and then ended up in Modena, which some may know is famous for Ferrari, as well as producing balsamic vinegar.  Late, and great, in every sense of the word, Italian opera singer, Luciano Pavarotti also hailed from foggy, according to Eric Dregni, Modena.
Well, being a dutiful aspiring book reviewer, I read Never Trust a Thin Cook, and here's what I made of Dregni's account of life in Italy's pork city, Modena.
Food Round Every Corner
Although the thin cook mentioned in the title is referred to in the book, and food, glorious Italian food is mentioned constantly, this tale is not so much for lovers of Italian cuisine as for those who might like to gain an insight into life in one small corner of contemporary Italy.  Indeed, Never Trust a Thin Cook is an enjoyable waltz through Eric's, oft food inspired, exploits in Modena.  I enjoyed his tales of pork, Pavarotti and Italian pride greatly.
More than a few times Dregni's words raised a smile, and at times that smile developed into a hearty chortle.
A Pretty Accurate Account
There's pretty much everything in there, from the Italians' love of their places of origin, to Italian bureaucracy, football, and fearless Italian driving.
I can certainly vouch for the accuracy of much of the book, having lived in Italy for a good many years.  I did, however, come away with the impression that life in Modena is representative of 'real' small town Italy, and quite distant from life up here in relatively cosmopolitan Milan, where I find myself.
However, odd schools of English are common to both Modena and Milan, as Dregni shows in his account of the dodgy English school, run by a certain Mr Truffino, a name which I'm pretty sure is a play on the Italian word 'truffa'.  'Truffa' means 'a fiddle' in Italian, but the fiddle in this instance is not the musical instrument.
Then there is intense Italian love of football, sorry, that's soccer, if you live over the Atlantic.  And local rivalries get a look in, in the shape of the people of Modena detesting anything or anyone from Bologna.  I have always been led to believe that Bologna produced some of the best food in Italy, although, after having read the book, I'm sure those from Modena would hotly deny this.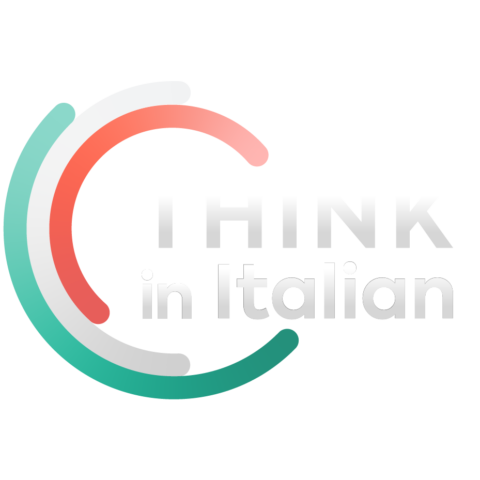 Stop reading, start speaking
Stop translating in your head and start speaking Italian for real with the only audio course that prompt you to speak.
The part in which one of Eric's friends has to take sick leave over Christmas because the request he made for time off in October had not been processed in time is just typically Italian.
Towards the end of the tale, when Dregni's other half, Katy, tells the Italian mammas' whose kids she had been teaching English to that she is heading back State side, Katy is a little perturbed to find that instead of the mothers saying thank you and wishing her well, all they are worried about is finding another English teacher for their kids.  This struck me as being quite a common Italian reaction.  Me, me, me, before you, you, you.
Lots of Lovely Italian Flavour Tales
Never Trust a Thin Cook is really a series of short stories on events which caught Eric Dregni's eyes and ears during his time in Modena.  Through Dregni's tales of various Italian flavour escapades and happenings, what comes across is how Italy is stuck in something of a time warp.  Mentalities and attitudes in Italy really stopped developing a short time after the Renaissance.  Well, this  is the impression Dregni's book gave me, but remember, I do live in Italy, have done so for more than ten years, and the subtitle of this site is 'Life in the Living Museum'.  Only mention of cars and constantly ringing cell phones help you understand that the book is set in present-day as opposed to Renaissance Italy.
Still, in spite of modern Italy not really being modern at all, something which Dregni never mentions directly incidentally. Indeed,  Dregni never expresses any opinion on why Italy is the way it is.  His humorous style, which is journalistic in nature, tends to focus on facts.  It has to be said that Dregni does show just how charming and hospitable Italians are, and just how wonderful Italian food is, even if at one point even Italian food aficionado Dregni himself found the sight of 'mouldy-ridden pork products' faintly off putting.
At the end of the day though, I think Dregni loved life in Italy, and I would not be surprised to hear that he had come back for another stint.
An Interesting and Amusing Read
Though Yank American Mr Dregni had the temerity to suggest that English teaching books employing the Queen's English were not good enough for his charges, I would still say that for anyone thinking of coming to live in Italy, or thinking about trying to find work here – which is no mean feat, Eric Dregni's Never Trust a Thin Cook is well worth reading.  Even those with no intention of coming to live in the Living Museum, will find Dregni's book provides an interesting and amusing insight into contemporary Italian culture and life.  Great fun!
And it's true, you should never trust a thin cook!
You can pre-order a copy over on Amazon.com – it'd make a great Christmas present:
Never Trust a Thin Cook and Other Lessons from Italy?s Culinary Capital
With thanks to Heather Skinner of the University of Minnisota Press for having kindly sent me a review copy of Never Trust a Thin Cook.