Rather fortuitously just before I took off for Tuscany, so to speak, I was contacted by Navmii, who make a turn-by-turn GPS application for the iPhone, the Navmii GPS Live for Italy app.  I ended up with this Apple iPhone GPS app, which I put to the test while in Tuscany, so here's a brief review.
Actually, Navmii wanted to give me free copy of their iPhone 4 GPS app to test, but could not as a result of my not being signed up with the right Apple iTunes store.  What the heck, I thought – I bit the bullet and bought it.  It only cost 4 Euros – that's $4.99 for US customers, or around £3.29 for UK buyers.
But, three lucky readers of BlogfromItaly.com will not have to pay a bean for Navmii's GPS Italy app.  Navmii have kindly given me three codes which will let you download a free copy of their Navmii GPS Live for Italy app from the iTunes US store.  More on this later.
Well, I'm happy I made the investment in the Navmii iPhone 4 Italy app, as it proved very useful, and for the price, probably cannot be beaten.
Here's a little more on the Navmii Italy app, and how you can get one for free.
Easy to Use
The Navmii GPS Live for Italy app was pretty easy to use.  To be honest though, aside from using Google Maps on my trusty Blackberry, I had never really used a GPS system before, making me a GPS newbie.  I found the Navmii maps clear and really liked the 'Route Overview' feature which becomes visible via 'My Route' – once you have told the system where you want to go.  The large iPhone 4 display is something of a revelation after the small display of the Blackberry Bold.  I do like the Blackberry Bold display, but for GPS duties, the decent size iPhone 4 display does a better job.
I found the 'favourites' and 'recent destinations' functions of the Navmii app useful too, and liked the option it gave to 'avoid toll roads' handy.
Better Than 'Paper' Maps
In times past, I had a good selection of, cumbersome, road maps to refer to, and as anyone who has any experience with paper maps will know, they can be a real pain to use, especially when you are on the move.  And I often suffered from that nagging doubt that I had the map the wrong way up, so instead of heading north, I was probably going south.  Well, the Navmii app has a handy little compass which helps you understand if you are pointed in the right direction.  This GPS iPhone app is fast too.  Calculating routes is done rapidly, and if you do go left instead of right, Navmii will sort out the error of your way.  A collateral effect of these GPS systems is that map-reading provoked bickering has probably become a thing of the past.
The Navmii is far cheaper than a half-decent road atlas of Italy, and not using paper, Navmii saves trees.
Less Friction with Navmii
I don't know about you, but navigation via maps while driving has led to endless arguments during various trips.  My father argued with my mum, my brother shouted at me, and I've questioned my other half's map reading skills on more than one occasion too.  With the GPS, which gives spoken directions, there is no arguing, even if you might, at times, end up cursing the thing when it tells you to turn left and there is no left turn!
Best not to Blindly Obey
Blindly obeying the calm instructions issued by a GPS system is not advisable, and GPS systems costing ten times the price of the Navmii app can cause headaches.  Just ask Ray Lamothe.  Guests, he told me, trying to locate the villas in Tuscany he rents tend to end up becoming horribly lost as a result of bowing to the great God GPS!  I will admit to having a few problems finding
Ray Lamothe's Casamonti place
, but to be honest, the problem was not the Navmii GPS, but its inexperienced user.  Once I was in Ray's neck of the woods in Chianti, the Navmii app got me to Siena and back with no problems whatsoever, even if I did have to resort to an internet search to find a good
car park in Siena
(San Francesca garage, on the left of Via Peruzzi) – to which the Navmii voice led me.
Getting back from Ray's place to Livorno where I had rented the car was simplicity in itself – most likely because I had become familiar with how Navmii GPS worked.
Exceptionally Good Value
For its low price, I'd say the Navmii Italy GPS iPhone app is exceptionally good value.  Indeed, I'd be prepared to pay more for the Navmii GPS app if it showed things like Italy's complex restricted traffic – ZTL – zones, and if the application extended its list of points of interest, which was not always as comprehensive as it could have been, but it only cost €4!
Get Your Own Free Copy of Navmii Italy
As I mentioned at the start, three lucky BlogfromItaly.com readers can have their own copy of the Navmii Italy app for free!  I'm not going to give these handy little GPS apps away that easily though.  Oh no.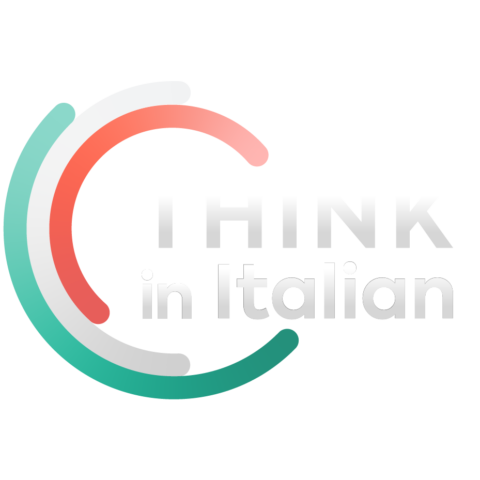 Stop reading, start speaking
Stop translating in your head and start speaking Italian for real with the only audio course that prompt you to speak.
To get one, you have to guess which categories on BlogfromItaly.com were one of the ten most popular categories between January and August 2010.  All you have to do is leave a comment mentioning a category which is one of the most popular on BlogfromItaly.com.  You do not have to guess the exact position, just guess any category which is in the top ten.  You will find a list of all the categories on BlogfromItaly.com in the right hand column.
The readers who leave the first three correct answers via a comment will receive a code which they can use on the Apple iStore USA.
UPDATE: 13 September – Three Codes Given Away

The three codes for three copies of the Navmii Italy App have now all been given away.  Many thanks to Meredith, Jennifer and Aniya for guessing away, correctly!
Buy Navmii from iTunes Italy
If you are in Italy, you can get hold of Navmii on the iTunes Italy Store – here's a link: Navmii on iTunes Italy
In summary:
Navmii GPS Live for Italy iPhone App
Pros:
Very Easy to use – once you are familiar with it.
Uncluttered maps, clear graphics.
Quick.
Clear directions, generally.
Useful favourites and recent destinations route memory system for regularly used journeys. Useful on holiday for those hotel to beach and back trips, too.
Bargain price – no monthly charges.
Cons:
The GPS voice is a little quiet, so the iPhone needs to be integrated into car audio system, if possible.
Directions given can be a slightly confusing at times.
No 'fastest route' or advanced features – but at this price, it's not to be expected. Navmii got me there!
Notes:
iPhone battery drain could be a real problem on journeys of 2 hours or more – it would be very wise to invest in an in-car charger for the iPhone.  I did try to get hold of one, but the iPhone 4 is so new in Italy that I could not find a charger for an iPhone 4 in shops in Milan, Italy.  Shops such as FNAC only stocked iPhone 3 accessories, in the main.
Navmii Gets My Thumbs Up
Would I recommend the Navmii GPS app to other iPhone 4 users?  Yes, I would.  Navmii also runs on the iPad, and iPod touch (with an add-on G-Fi device).
For a selection of iPhone car accessories, try the Apple iStore USA to see what's on offer.  The systems which integrate charging and connect iPhones to car audio systems sound the best, even if the choice seems a little restricted at present.  Alternatively, if you have a car with a built-in Bluetooth system, this should allow you to integrate an iPhone with the existing car audio system painlessly and should mean you won't have to buy a kit to allow you to connect your iPhone to the car audio system.  Check this before spending money on something you might not need.
Note to App Writers
I will review apps for the iPhone 4, as I have one, but only apps which have a connection to Italy (priority), travel, or, perhaps, photography.  I won't look at general apps – I just don't have the time, sorry, so please do not send me review requests for anything other than the three categories mentioned before. Thanks  – Alex Roe.