Last year I ended up with a cute little Fiat 500 hire car, or rental car, as my American friends would say.  This year, for my Abruzzo trip, I ended up with a van.  Well, almost, it was a dark blue Fiat Qubo people carrier MPV thing.
What I would have liked though, was one of the new Alfa Romeo Giuliettas.  In fact, I saw one parked in the hire car lot at Pescara airport and thought about making myself unpopular by asking whether one was available.
There's a new Giulietta which lives near me in Milan, and I often admire it when taking the dog out.  I was not all that keen on old-style Giuliettas, I have to say.
In the event, I did not.  I'd already been back once to query why my credit card had been charged €400 twice!  Apparently, one of the charges was made in error.  I'll be checking my credit card statement when it comes to ensure everything is in order.
Actually, the Fiat Qubo I ended up with was not at all bad and did its job of scooting around Abruzzo admirably.  A big car would make driving along Abruzzo's narrowish lanes a little hair raising, I suspect.
My Qubo had five seats and was spacious inside too.  Not luxurious by any means, but it's not a luxury car.
I detached the middle rear seat head rest to increase rear view mirror visibility, by the way.
Despite all the internal space, I'm not convinced the luggage area would have held all the suitcases and other stuff five people would want to take on holiday with them.  I guess a family with two children would have been OK though.
While I was not too taken with the looks of the Fiat Qubo, I was taken with its practicality.  It would make a fine car for the city or the country and visibility is very good.  The driving position was fine and the sliding rear doors were handy too.  You almost feel that it's an SUV, only it is not.  I was thankful for the air conditioning, even if, being on my own, I often drove with the windows down and enjoyed "natural" air conditioning.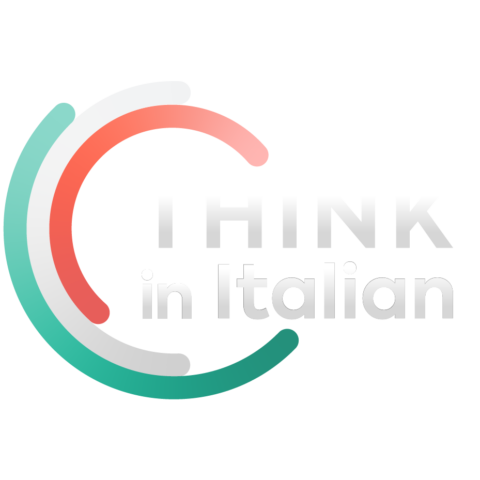 Stop reading, start speaking
Stop translating in your head and start speaking Italian for real with the only audio course that prompt you to speak.
I thought the Fiat Qubo was fine, even if Top Gear motoring guru Jeremy Clarkson, did not.  Actually, after all the exotic machinery Clarkson often finds himself in, it's no surprise he found the Qubo dull.  I'm pretty sure that if I had gone from a Ferrari 458 to a Fiat Qubo, I would not have found the Qubo that exiting.  Normal beings who need a good runabout will find the Qubo is just fine, I'm pretty sure.  And it costs a little less than a Ferrari too.
Clarkson liked the new Giulietta though.
Reasonable Hire Cost
For six days hire I paid €238, which was not too bad and I spent under €30 on diesel fuel.  No, I did not do a huge amount of kilometres – I was in Abruzzo to relax primarily and did not feel like rushing off here there and everywhere.  Maybe if I'd had the Giulietta I would have felt differently.  Maybe.
I hired the Fiat Qubo via the Maggiore car rental service and was perfectly happy with the experience of dealing with Maggiore.  I only had two minor niggles.  Firstly, I had selected an insurance upgrade while I booked the car online.  I booked the car at the same time as I booked my train ticket down to Abruzzo after seeing that rail travellers get a discount on car hire.  This was true.  When I checked an equivalent car on on there car rental sites (Europcar, Avis and Budget), the saving was around €60.  Not too bad and the reason why I decided to up the insurance cover.  Only the insurance cover was not increased.  Therefore, if you book online with Maggiore and request extras, at the hire office, check that you actually get them.
Extras, Almost
Talking of extras, on the Maggiore website, I saw that I got a free GPS unit.  The friendly man; who spoke English, but was happy to learn I spoke Italian; in the Maggiore hire office at Pescara airport did not give me the GPS until I asked.  And when he did, the bracket for mounting the GPS did not fit the GPS unit.  It was hot, I'd just spent 5 hours on a train, so I did not go back again and bring the bracket up, so to speak.  Besides, I had my iPhone with me and it was equipped with the Navmi GPS system, so I did not really need a second unit.  But being a techno geek, I wanted to play with another GPS system.
Abruzzo Tip:
If you land at Pescara Airport on a Sunday, you can pick up a hire car there.  Note that the hire car outlets in central Pescara – which is where you will arrive if you come by train, are closed on Sundays.  A taxi from Pescara station to Pescara airport should cost no more than €15 – which, as my outward bound taxi driver told me, is the "official" fare.  Nobody told the return trip taxi driver this and he made me pay €20.  Bad taxi driver.
I would have really liked to have tried an Alfa Romeo Giulietta for a few days!  Next time.
Hire Test Drive
Hiring/renting a car is quite a good way of getting an extended test drive, especially if you are looking for a new car, is it not?  Car manufacturers, take note.
Photo credit:
Alfa Romeo Giulietta photograph by S 400 HYBRID