Aldous Huxley, the writer best known for his futuristic 'Brave New World' novel, described Mantua in Italy as the 'most romantic city in the world'.
Mantua certainly is a charming place to visit.  Like so many places in Italy, its local cuisine is fascinating too.
Have you ever tried pike?  No?  Well, neither had I before I visited Mantua.
Tranquil Mantua has pike based fish dishes, lovely buildings to explore and admire – arm in arm – and the city is surrounded on three sides by lakes, which once functioned as huge moats. This ring of water has now become more of a crescent, as one of the four lakes is no more.
A Mere Moat Was Not Enough
A mere moat was obviously just not good enough for the city, so one Alberto Pitentino was commissioned to come up with something bigger and better.  His labours resulted in the city being transformed into an island and the lake probably became Italy's largest pike farm.
Alas today only three of these lakes remain, but they are pretty impressive (and hold some very large pike too), and, seeing how well-preserved central Mantua is, they worked much better than those wimpy little moat things.
You can just imagine the local despot turning up one sunny afternoon, seeing all the water, and promptly marching off to look for somewhere much simpler to conquer.
Nowadays, despots are few and far between, and the only invaders the city gets come aboard iron horses.
Two Hours From Milan
Mantua is two hours or so away from Milan by train, although when you leave the train station, if you are not armed with a map you might not easily understand just which way to head.  The centre is not clearly signposted from the station, which is a shame, although I imagine that most people will arm themselves with a map, so this should not be much of a problem.  I just asked directions at a nearby news-stand, but I can speak Italian.
Mantua's Many Lakes
After investing the princely sum of €4 in a map, I headed off for the water, which was the main reason I had wanted to come to Mantua in the first place.  I found the water, but was a little perturbed by the sight of what looked to be the chimneys from a chemical works peeping over the treetops on the other side of the lake.  This did not put me off, and I hopped on one of the boats for a trip around Mantua's lakes.
The cruise I took went around Lago di Mezzo, crossed Lago Inferiore and the smallish La Vallazza lake.  To be honest, I found the boat trip a wee bit disappointing.
You cannot really see the city from the water, so it's nothing like taking a trip around Venice by boat for example.  The commentary was interesting, but I understand Italian.
I learnt that the chimneys I'd noticed earlier were part of Mantua's industrial area. This area also has its own little port and goods are then transported down the Po river and on towards the Adriatic. The boat trip narrator also told us that a system had been installed to keep the Po from flooding Mantua.  So far, this system seems to have done a good job.
Back to the Centre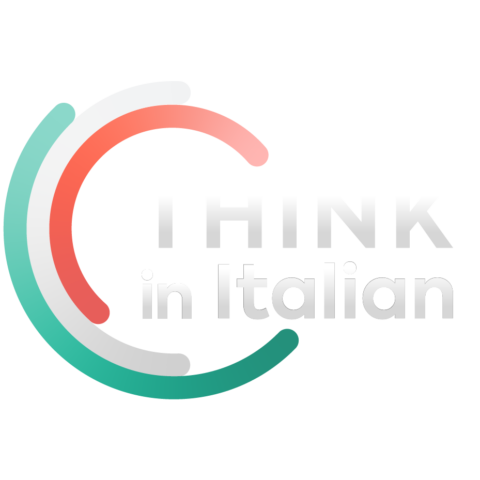 Stop reading, start speaking
Stop translating in your head and start speaking Italian for real with the only audio course that prompt you to speak.
After the trip I had a look around the Castello di San Giorgio, though did not enter the castle.  Francesco Gonzaga was the person who had the castle built.  Indeed, it was the Gonzaga family which controlled Mantua for many years, and the influence of this powerful dynasty is everywhere in the city. To the rear of the castle is the Santa Barbara church, which I liked more than anything else for its simplicity.  Well worth a visit.
From the Santa Barbara church I found myself in the compact, but charming, circular garden which is Piazza Lega Lombarda.  Crossing the garden, I emerged under the arches of the Palazzo Ducale into the splendour of the long, rectangular Piazza Sordello.  This piazza is surrounded by stunning buildings and such was the atmosphere that I decided to have a bit to eat in one of the cafes situated in the corner of the pizza  just before an arch takes visitors through to Piazza Erbe.
Having exploited the web surfing capability of my Blackberry Bold, via the Italian Wikipedia entry on Mantua, I had discovered that one of the local delicacies was Luccio in Salsa – Pike in Sauce.  Interesting.  A) I had never had pike before, and B) I did not really know people ate this fish.
Setting aside worries over the murkiness of the waters around Mantua, I ordered this pike fish dish, which also came with some good old polenta.  The saucy Pike dish was not at all bad, I have to say, and I would love to try it again.  The sauce, for the curious, is made up of carrots, celery, garlic, onions and laurel.  There is also a dose of vinegar too.
Next it was time to chose a local pudding.  I went for the dessert which goes by the name of Elvezia.  I just liked the sound of the name!  A good, if rather sweet choice it was too, the Elvezia pud.  Elvezia is a type of pie made with layers of crunchy almond pastry, between which a very sweet cream and zabaglione have been sandwiched.  Not great for the waistline!
Worth a Visit
I liked Mantua a lot and would recommend that it is added to your northern Italy travel itinerary.  Take a camera, and instead of the boat trip perhaps, go explore the lakeside area on foot.  Keep small children and dogs away from the water – they might be gobbled up by a monstrous pike.
Mantua has a lovely park, Rigoletto's house and more.
There's enough to keep visitors occupied for a day or two, although the relaxed atmosphere of Mantua may well keep its guests there for longer.  Mantua would make lovely base from which to explore the surrounding area too.
Fishermen might like to try their hands at catching pike.  I suspect there are some huge fish in Mantua's lakes.  You'll probably need a pike fisherman's licence before you can try your luck.
Is Mantua really the most romantic city in the world?  That you will have to decide for yourselves!
Maybe Huxley was a pike fisherman.
—-