Overall, the economic situation in Europe is not particularly positive at the moment.  Italy, like the rest of Europe seems to be suffering.  Indeed, before Mario Monti came along, Italy risked going under.
What Monti seems to have done so far is to have restored a certain amount of confidence in the Boot, even if he has, alas, been unable to placate the financial markets and the dastardly rating agencies.
Standard and Poor's downgraded Italy recently and it is looking very much as if Fitch may do the same.   Monti is not overly happy about this, although there is not much he can do for the moment apart from press ahead with the transition of Italy.  This, he and his team of technocrats, is moving ahead with.  In Italian terms Monti's government is moving at break neck speed.
Striking Taxi Drivers and Pharmacists in Chains
There have been a few hiccups, such as striking taxi drivers in Rome, Milan and elsewhere.
Italy's pharmacists are facing liberalization measures too which caused a few of them to chain themselves to Italy's parliament building in Rome.  At least they will possess the means to treat any chaffing caused by the chains.
Italy's taxi drivers feel as if Monti's attempt to add more taxis to Italy's fleet is likely to chain them to their cabs even more.
Taxi licenses in Italy are expensive and drivers often obtain a loan to help them to pay off the cost of the license fee which can run to well over €100,000.
A friend of mine, who, like me, has been in Italy for a many years, is wondering just why Monti appears to be picking on Italy's cabbies.  This friend, who is Irish, told me that after Ireland carried out similar manoeuvrings many of Dublin's taxi drivers were left in financial difficulties.  On top of this, in these recessionary times, not too many Dubliners are using taxis.   A problem.  The same situation may arise in Italy, although in the news today, it sounded as if Monti had started to persuade the disgruntled taxi drivers to see his point of view.  Monti is not shown any signs of backing down, despite the widespread disruption the taxi liberalization measures have been causing.
My Irish friend also wonders why Monti has decided to tackle the historically militant taxi drivers in his first round of liberalization measures.  Margaret Thatcher, he told me, left Great Britain's militant miners to last when she went on her own liberalization crusade some thirty years ago.  Thinking about it though, just about all of the sectors in Italy Monti wants to liberalize are militant, so starting with one or the other or leaving one until last would not really make much difference.
Sicily Runs Dry
Talking of militancy, one of the other, many, sectors Monti would like to transform includes Italy's gas/petrol station operators and hauliers.  The service station operators are threatening a ten day strike over Monti's proposals.  However, down in sunny Sicily, a strike may not make much difference as striking lorry drivers appear to have causes fuel supplies on the island to dry up.
Monti Makes Linguistic History
Sorting out Sicily, means yet more negotiating for the ever busy Monti who somehow managed to find the time to whiz off to London to see the UK Prime Minister David Cameron on economic and Euro related crisis issues.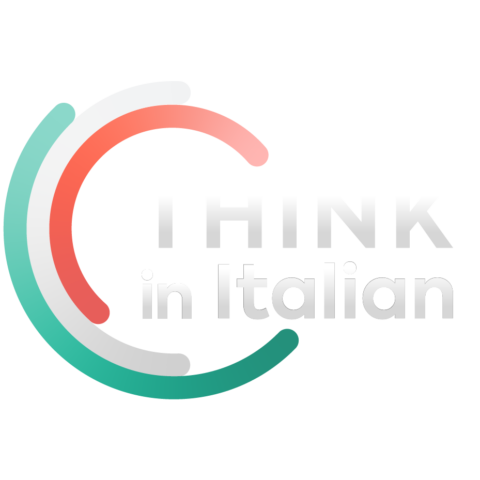 Stop reading, start speaking
Stop translating in your head and start speaking Italian for real with the only audio course that prompt you to speak.
Apparently, and according to a tweet on Twitter, Mario Monti is the first Italian Prime Minister to have addressed an English speaking audience in English without the aid of a simultaneous translator in living memory.  Some Italians were impressed!
I have heard Monti speak English and his ability with the language is very high indeed, as is, incidentally, Italy's President Giorgio Napolitano's capacity to converse in English.
Italy Joins the Big Boy and Girl
I am not sure if others have the same impression, but whereas while Berlusconi was toying with Italy, and partying very hard too, while France and Germany were virtually running the Euro show, now, it really looks as if Italy has become one of the major players in trying to sort out the future of Italy, if not the Euro zone.  This really should be the case in view of Italy having the fourth largest economy in Europe.  Monti is acting like the prime minister of a country which has a certain amount of significant economic horsepower, which Italy has, and, at the same time, is brushing up Italy's somewhat bunga bunga tarnished image.
As far as I know, tall Monti has not been caught cracking lewd jokes nor, while in England, was he told off for silly shenanigans by Her Majesty Queen Elisabeth II, unlike his short tanned predecessor.
A Ray of Hope For Italy's Young
While teaching at the Il Sole 24 Ore business school today, I was told by my students that Monti is cooking up a kind of training employment contract for Italy's young.
At present, young Italians, especially those who've slogged their way through Italy's university system, have been faced with endless, poorly paid, if paid at all, internships.  Soon, Italy's graduates no doubt hope, as the ones in my class evidently did, they will be offered a kind of contract which will offer them some chance of permanent work.  I will keep an eye on developments.
Work in Progress
Monti's transformation of Italy is very much a case of "work in progress", but he seems to be maintaining the support of Italy's argumentative political parties, with the exception of the mischievous Northern League which appears to want to subject one of Monti's ministers to a vote of no confidence.
At the same time as trying to disrupt Monti's progress, the Northern League has been having internal problems and appeared to have fallen out with one of their number – Italy's  former mafia-battling interior minister Roberto Maroni.   The Northern League and Maroni appear to have patched up their differences for the moment.
Curiously, Maroni and his fans within the Northern League are sporting white wristbands in an attempt to assert their honesty which implies that the non-white wristband wearing Northern League members are, er, not so honest.
Overall, and despite are few weak attacks made by the slowly imploding Northern League, Monti has been doing rather well.  It is, of course, very early days, but to date, it is a case of so far so good for Monti and his team.
Many in Italy will be hoping Monti's march of progress is not halted, one suspects.
Fingers crossed, and, as they do here in the Living Museum, touch metal.  Some male Italians may well be grabbing their nether regions, which is something also done in Italy to ward off evil.