Today in a much anticipated press conference in Rome, Italy's outgoing technocrat Prime Minister Mario Monti remained coy on the subject of, as he put it, "ascent" into politics.
What Monti said is being read as an indication that he will not stand for election as Italy's prime minister which goes contrary to expectations.
Monti did not indicate, directly, that he would be standing for election as Prime Minister.  He did, on the other had, have a go at his predecessor, Silvio Berlusconi and at the dreadful state of Italian politics.
The, Dire, State of Italian Politics
Not only did Monti aim comments at Berlusconi – of this, more a little further on – he also highlighted the dire state of Italian politics in general.  By stating that he does not wish to ally himself with any party in Italian politics, Monti effectively damned Italy's left too.
Note that Mario Monti is a life-senator, so does not need to be elected to take a seat in Italy's upper house of parliament.
Journalists at the press conference attempted to winkle a straight answer out of Mario Monti on his political intentions, but were more or less unable to, apart from a statement from Monti that he may consider an invitation to occupy the position of Prime Minister should one materialize after early 2013 general elections.
Berlusconi's Inadequacy
While remaining evasive on the question of his own political future, Monti did not remain coy on the performance of his predecessor Silvio Berlusconi and his government.
Certain comments made by Monti were an attack on the inadequacies of Berlusconi's (lack of?) approach to running Italy.  Another telling part of Monti's speech was squarely aimed at Berlusconi: while Monti agrees that Italy's justice system requires reform, it needs reforms, he said, which will benefit Italy, not simply one Italian in particular.
No Party is Worthy of Monti
Mario Monti insinuated that he would not feel comfortable allying himself with any of Italy's political parties, all of which he appears to regard as being one of the main causes of Italy's many problems and of the nation's consistent lack of direction.
There has has been lots of speculation on the political leanings of Mario Monti, but the man himself indicted that he is neither centrist, left, nor right leaning – he simply wants to do what he believes is right for Italy.
Italy's Unions are Not Helping Matters
During his speech, Monti also had a go at Italy's unions which are famous for being Luddite in their apporach to protecting Italy's workers, and useless at trying to help generate employment opportunities.  Monti stressed that Italy needs to continue to reform its employment laws with a view to simplification, which, he says, will help attract investment.  Investment will, of course, create jobs.
General elections in Italy have now been formally scheduled for February 24 and 25 2013 and yesterday, Italy's lower house has now been dissolved by Italy's President Napolitano.
Monti's Comment on Berlusconi Raised a Laugh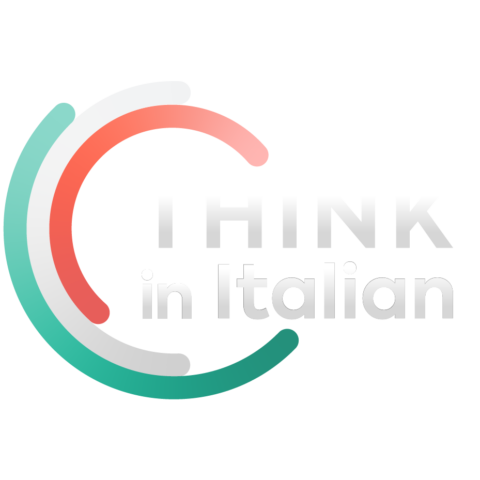 Stop reading, start speaking
Stop translating in your head and start speaking Italian for real with the only audio course that prompt you to speak.
Monti's observation on the antics of his predecessor and now candidate for the position of prime minister once more, Silvio Berlusconi, who, in the space of two weeks, has supported, withdrawn support from, re-supported and then removed support Monti.
Yesterday, Berlusconi defined Monti's government an utter disaster, yet a few days ago, he had invited Monti to help lead a new party of moderates.
The series of Berlusconi u-turns has left everyone in Italy in a spin, and led to Monti making a quip on the confusing nature of Berlusconi's logic.  The comment raised a chuckle from the press conference audience of members of his now former government and journalists.
There will, no doubt at all, be a reaction from the Berlusconi fan club to Monti's dig, but what was said has now been said and will not help Berlusconi on his re-election trail.  Keeping Berlusconi's influence as far away as possible would be in the best interests of Italy is what Monti was, in a round about kind of way, trying to say.
Mini-update: The reaction from the Berlusconi mob has not been slow in coming: The PdL says it will not work with Monti after his comments today and claims Monti has sided with Italy's left, even if he did not! End
Monti was clearly unhappy that Berlusconi had decided to bring his technocrat government to a premature end.
Everyone Needs to Work Together
Italy still needs to do much more to set itself on the right track and Monti says each faction should work together to achieve this aim.
Shortly, Mario Monti will publish his 'Agenda for Italy' on the world wide web.
Will Italy Sink Back into its Bad old Ways after the Elections?
Like many who are observing Italy, both from on the inside and the outside, Monti appears to fear that after general elections, Italy will sink back into its old ways: meaning that self-serving 'personality' politics will rear its ugly head once more and move Italy in the wrong direction, yet again.
Will Italy's political parties pay any heed to Monti's observations?  This is highly unlikely as they are far too stuck in their ways and are still replete with politicians who play politics for personal and not national gain.
Overall, Monti's comments today cast a shadow over Italy's future direction.
For a summary of what Mario Monti said in his speech today, see this article, in Italian, on Linkiesta: Mario Monti: "Ecco il mio programma per il futuro"