I started the day by drifting on down to the company I had done some urgent translation work for and seeing as everything was OK, I wandered off to meet up with my other half for lunch, only it was a bit too early for us to go off when I arrived, so I decided to go for a little walk, with the vague intention of looking at palm top/pocket PCs, bad idea. No not looking at palms etc, going for a walk. I came back after about half an our dripping in sweat and feeling drained – which I probably was seeing just about all the liquid in my body had sweated itself out of me.
Eventually we went to lunch in the bar which is part owned by my other half's boss. She had bresaola with rocket and Parmesan cheese and I had the same, except I had the English roast beef instead of the bresaola. Yummy and all washed down with a cool beer. By the time lunch was over it was about time for me to head (sweat) off for home. Baby is doing 'summer nursery' which means the nursery closes at 4 instead of the usual 5.30. I was only babysitting duty so off I went, but not before going home to check mail and change into a pair of shorts, sandals and a lighter shirt.
Having picked up baby, who does not seem to suffer from the heat as much as my good self, we wandered off through the park, to grab an ice cream and, for me, yet another beer and so I could go and have a chat with the lady who runs the stall which we often go to. Lovely lady, she always gives baby a cone and often fills it with a little ice cream. Today she was a little bit unhappy about the dust in the park, which, so she says, gets everywhere. In the past the local council used to pay someone to drive around in a tractor spraying all the paths and this seemed to keep the dust at bay. This year, apparently, budgets are tight, so no water spraying tractor, which means dust everywhere. This is not helped by the fact that most of the paths in the park seem to be made of something which closely resembles sand, with one or two pebbles thrown in for good measure. Anyway, the net result is that if noone sprays water around, dust goes everywhere, making life hall for those who work in the park. I fell sorry for the lady who runs the stall, she is there throughout the summer and is one of the few places that does not sell things at rip-off high prices. The stall is located in front of a well known club called 'Old Fashion' (Yes, that's 'Fashion') in case you ever find yourself in need of an ice lolly or a nice cold bottle of water while you are walking around Milan's Parco Sempione.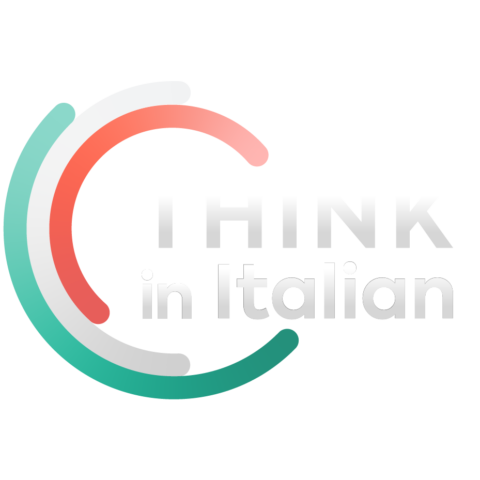 Stop reading, start speaking
Stop translating in your head and start speaking Italian for real with the only audio course that prompt you to speak.
Baby got his ice cream and I decided to head for the city centre to have a look for more palms. This was not a brilliant idea, seeing as it was still as hot as a bakers oven, although I managed to get to the shops I wanted to go to and baby was very good indeed. The heat finally got to me and for the trip back I decided to hop on a tram – they have just introduced some new big long and low green super tram things to Milan and they are well air conditioned. They also happen to follow a route which takes me close to my house. Good I thought, I'll take one of the new trams. Only none of the trams which came were of the modern variety, so I ended up folding the push chair and carrying both it and baby up the 3 or four steps into one of the older non-air conditioned trams. I pity any mothers or others who try to do the same. It is quite obvious that when they built these things they did not think for a second about mothers with pushchairs, prams or disabled people.
When we arrived a nice man help me to get the pushchair down, so I didn't drop baby, who is not too keen on being dropped, incidentally. Got home and baby cried for the next half an hour or so, demanding, first to go to the playground and then having failed to get his wish, he demanded mummy and could only be placated by being stuck in front of 'SharkTale' after the usual trick of playing 'Rayman' on the PS2 failed to have its usual effect. Crying babies, biting mozzies and sweat inducing heat do not make me feel a happy bunny.
It is a shame we don't have a walk in fridge, because I would seriously consider sleeping in it tonight, come to think of it, for the whole summer. That's it, I'm off to point a fan at the bed and hope, vainly, that I might get some sleep.