Someone writing a thesis on the performance of various congestion charge schemes around the world wrote and asked me for a little information on the Ecopass system in Milan.
This contact prompted me to write a little something extra on Milan's Ecopass congestion charge system, mainly because despite the fanfare from Milan's Mayor Moratti heralding the success of the scheme, its performance seems to be going downhill, fast.
It's looking very much as though the scheme is failing to meet its primary objective, which is that of reducing air pollution levels in Italy's second largest metropolis.
Here are a few more details which you might find interesting.
PM10 Levels Exceeding Limits
The level of noxious PM10 particles has exceeded prescribed European limits.  Indeed in January, on eight days out of ten, PM10 levels have been too high in Milan, and at times have been double safe limits.  This is despite the normally cleansing effect of this season's common rain and snowfalls.
One comment on this pointed out, 'And this is only January'.  This is perhaps a little unfair, as Milan in winter, with its comparatively low lying location and lack of wind, is often overcast at this time of year.  The low cloud acts as a form of cap over the city, meaning that the pollutants have nowhere to go.  Still, perhaps the Milanese authorities should have introduced additional restrictions during the winter period.  This, of course, would complicate things considerably.
Crashing Ecopass Website
Many of Milan's drivers use the city's Ecopass website to pay the Ecopass congestion charge, often because paying a short time after driving into the controlled area is permitted.  The trouble is that said website has been having a number of technical problems, which have rendered it unavailable on a number of occasions.
Milan's technically advanced, by Italy's standards, population have not been too happy about the crashing website, and have even threatened legal action against the city authorities.
Legal Actions
Talking of legal action, some 3000 fines have been issued for congestion charge related infractions.  This has been filling city coffers considerably, or at least it had been.  The coffer filling is being reduced a little as a result of many disgruntled Milanese motorists appealing their fines.  This is likely to cause snarl ups in Milan's courts, and thus, albeit indirectly, reduce congestion charge income levels.  The court cases contesting the Ecopass infractions are scheduled to start in March.
Italians, like most of us, detest fines, but they are expert at coming up with the most creative of excuses, and as a result, many fines have been annulled prior to the court hearings.  The up and down website has also led to a number of cancelled fines, apparently.
All Change!
Of course, the best way to avoid this congestion charge is to acquire a car which is adjudged to be exempt.  And this is exactly what many of Milan's residents have been doing.  Quite a number have been using the congestion charge as a good excuse to buy a nice new car.  In some cases, this will mean that people end up with bigger cars, road commanding SUVs for example, which produce more pollutants than the smaller and cleaner, but non-exempt, runabouts these people owned before!
Trying to stand between an Italian and his imperial automobile has never been an easy thing to do.
The Bad Old Days
Prior to the introduction of the Ecopass congestion charge, around 98 thousand vehicles entered what was to become designated as the Ecopass zone each day.  This figure fell to 80,000 a day in October last year, but seems to be fast approaching pre-Ecopass levels.  Today, between 85 and 87,000 vehicles are entering the restricted area each day.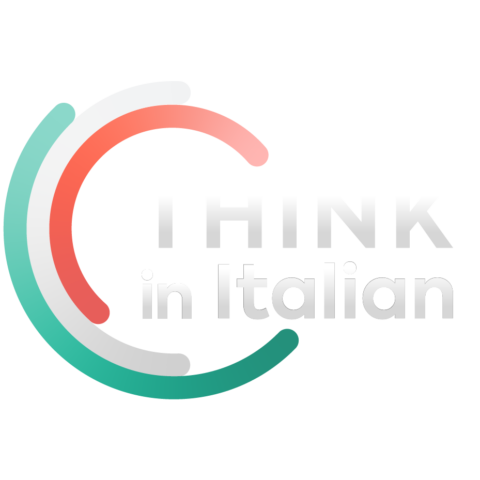 Stop reading, start speaking
Stop translating in your head and start speaking Italian for real with the only audio course that prompt you to speak.
This came as no great surprise to me.  I take the bus into the Ecopass area a couple of times a week, and I got the distinct impression that there were almost as many cars buzzing along as there were before the introduction of this congestion charge scheme.  Indeed, before Ecopass, every Thursday at around lunchtime a particular road was one long line of traffic.  This was because Thursdays were market days, and the market led to traffic jams.  Initially these queues of cars disappeared.  Now, though, the bad old days are back, and so are the queues.
Accident levels and public transportation transit times are fast approaching what they were before the Ecopass hit Milan.
Solutions?
At some point the city is going to allow its population to air its views with regards to the Ecopass system.  Depending on public opinion, the scheme could be abandoned, even if this is pretty unlikely.  Another possibility is for the controlled zone to be extended.
What people fear is that charges will go up, although this may not be a greatest of solutions, and will lead to more infractions, more court cases, and thus dent the overall efficiency of the system.
Milan Needs Car parks
What Milan really need is a 'circle' type metro line, like the one in London, and this city needs many, many more real car parks.
I've never quite understood why there appear to be so few large car parks in Milan.  Of those which exist, most are small, and many are not easy to find.
For reasons unclear, vacant plots and buildings which have remained unused for years never seem to be turned into temporary car parks by Milan's rulers.  Back in the UK, shrewd developers, while waiting for planning permission for major developments to be granted, demolished buildings and installed car parks, which were then let to others to run.  It's a no-brainer really.  Instead of waiting for gypsies to occupy land and buildings, or for buildings to fall on people's heads, you construct car parks.  Car parks produce an income too.
Doesn't Milan's municipal authority have compulsory purchase powers?  It appears not, or that they do not know what to do with them.
A more radical solution might be to ban all cars from the centre of Milan, residents excepted.  Only one day, when PM10 level are on the increase once again,  somebody at Milan's city hall would be shocked to discover a large number of 30 square metre city centre apartments each with more than 3,ooo residents!  Oh those furbo Italians!
You can read about the initial, and positive, results of the Ecopass congestion charge experiment here: Milan's Ecopass Results
If you do a search on 'ecopass' on Blog from Italy, you will find more on this subject too.
Sources (Articles in Italian):
Smog alla riscossa contro Ecopass: sono fuorilegge otto giorni su dieci. La colpa è delle deroghe.
Cede l'effetto-diga, 7 mila auto in più