Coming soon to Milan, Italy – local elections. "So what, no big deal", you might utter. However, the Milan elections, which are one of many local elections being held throughout Italy on May 15 and 16, 2011, are a big deal for Silvio Berlusconi whose popularity is fading fast.
Standing for a second time as candidate for Milan's mayor is the Berlusconi-backed Mayor Letizia Moratti – whose image has been plastered all over Milan thanks to her whopping 12 million Euro, or so, (some reports say 20 million Euro) campaign budget.
Moratti's main rival is left of centre Giuliano Pisapia whose budget is a mere 1.5 million Euros.
Despite the campaign budget differences and Berlusconi's very public support for Moratti, pre-election polls are hinting that the election is likely to be a close run thing. Through the use of a form of guilt complex psychology, Italy's Prime Minister Silvio Berlusconi has made it pretty clear that votes for Moratti are also votes for Berlusconi.
To be honest, I'll be surprised if Moratti loses.
Milan, one of Italy's richest cities, traditionally leans towards the political right, and voting against Moratti would be a little like the city going against its principles. This would be very unusual.
Milan also happens to be the city which is Berlusconi's home, and happens to be the place where his Mediaset TV business interests are based. Some of Milan's citizens may wish to remain loyal to Italy's party animal prime minister for this reason alone.
There is also the not to be underestimated football effect.
Football, Fans and Votes
Silvio Berlusconi owns the Milan football team – and Milan recently won Italy's Scudetto football championship. This means that Milan fans will probably feel well enough disposed towards Berlusconi to vote for his candidate.
You may be interested to hear that Mayor Moratti is the sister-in-law of one Massimo Moratti – who just happens to be the owner of the other Milan football team, Inter. Even more interestingly, Massimo Moratti's wife, Milly Moratti, is allied to the centre-left candidate, Giuliano Pisapia. What a small political world!
The Inter connection could mean that Inter fans in Milan may feel more disposed to vote for those who oppose their team's arch rival – the Berlusconi owned Milan FC.
Milan May not be Happy with Mayor Moratti
Still, despite the football factions, and rumours that Milan's population are not overly happy with Milan's current Mayor Moratti, the chances of the city leaning to the left are, in my opinion, relatively slim. Having said this, there are a number of good reasons why Milan may be tempted to lean to the left, at least for a few years.
There are plenty of disconsolate mothers, fathers, uncles, aunts and grandparents of Milan children who can't find decent jobs as a result of Italy's distinctly dodgy employment legislation which the Berlusconi government has done nothing to change. These people may be tempted to lean to the left side.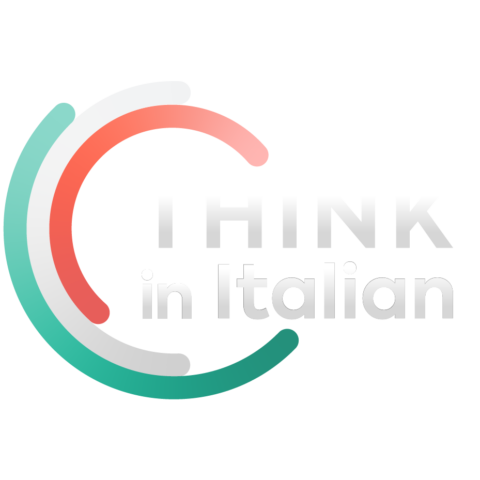 Stop reading, start speaking
Stop translating in your head and start speaking Italian for real with the only audio course that prompt you to speak.
While Milan is brimming with universities, graduates are not finding the city is brimming with decent job opportunities.
Then there is the Milan Expo 2015 mess – which is somewhat embarrassing, seeing as there has been virtually no detectable forward movement on the project. A shame, as the 2015 Expo could be a big earner for Milan, and could help create plenty of jobs too – in the short term, and, potentially, in the longer term as well.
After the Expo fiasco, there is the problem of atmospheric pollution which is suffocating Milan and which the Moratti administration has been less than transparent about.
One could also mention Mayor Moratti's son's 'batcave'. Moratti's son had a house constructed in industrial premises in Milan. Nobody knows how the Mayor's son managed to obtain the building permits. A case of 'mothers in high places', perhaps?
And to make matters a little more iffy, there is the Berlusconi list candidate, one Marco Clemente, who is rumoured to have rather close connections to the mafia and who was heard to say of a certain businessmanin a wire-tapped telephone conversation with an alleged mafia boss: "I hope he dies like a dog". What a nice gentleman. Mayor Moratti recently stated that Clemente is not under investigation for connections with organised crime.
But some people are not convinced, as you can see from this photograph:
Yes, there are a number of reasons for the citizens of Italy's traditionally right leaning city to be disgruntled and swing, but only for a short time, towards the left. And the main opposition candidate is a lawyer. How genuinely left wing can a lawyer be? Voting for him once can't do any harm, now can it?
Support for Silvio Waning?
My gut feeling is that support for Silvio Berlusconi in Italy seems to be waning and my gut's instinct was confirmed when I heard that a recent pre-election bash in Milan only mustered some 4,000 Berlusconi loyalists (a recent opposition event in the same venue attracted some 10,000 visitors) – some of whom abandoned the event after apparently becoming bored after being subjected to a 45 minute speech made by Berlusconi (interrupted by hecklers) in which he rattled on about the usual stuff  – commies, and subversive (commie) judges, (commie) magistrates and (commie) prosecutors.
Will the combined effect of everything mentioned here be enough to wake Milan's population up? Or will they all be blinded by the media spectacle and rousing, if hollow, words of Moratti and Berlusconi?
Maybe the proud Milanese would like to see their mighty city sink into a smelly mire of mafia and corruption.
We shall see.
Oh, and by the way, my voting card turned up today, so I'll be voting in these elections.
———-
All photos by Alex Roe