Ah, Italian ice cream.  Even Italians cannot get enough of the glorious stuff, and with temperatures hitting the mid 30s, who can blame them.
What flavours do you think Italians in Milan go for? Any ideas? Go on, why not spend five minutes guessing five flavours before reading on? As you probably know, Italians are rather conservative…
Top Licks
Well, most Italians in Milan, prefer the flavours of their ice creams to be chocolate, lemon, strawberry, 'crema' – which is sort of vanilla, I think, stracciatella (white ice cream with bits of chocolate in it), hazel nut, and, another nut, pistachio.
Odd Licks
However, while the traditional favourites persist, the ice cream field is being assaulted but some rather strange and unusual new flavours. How about a red hot chilli pepper ice cream, for instance? Quite a number of 'gelaterie' – ice cream shops in Milan are selling this spicy little number. I have tried it, but the odd combination of spice and cold, was a trifle too much for my taste buds. Don't let my experience put you off, though. Order yourself a 'peperoncino' – chilli cone. It's so weird, you may think it's wonderful.
As an aside, according to Judith over at Think on It, down in Umbria, you can sample dark chocolate and chilli flavour ice cream, which she says is excellent. However, her current favourite is "fior di latte, with the flavour based on the highest quality of cow's milk mozzarella." Although she says, "People quail when I encourage them to taste it", she has converted more than a few doubting Thomas' into the way of this mozzarella based delicacy.
Should chilli flavour not set your mouth watering, how about a dose of Lebanese Cinnamon flavour – cannella del Libano ice cream? This I have not sampled, so if you do have a lick, let me know how it felt for you. These, and some more traditional flavours can be found in Milan's Il Massimo del Gelato, which is tucked away from the centre in Via Castelvetro, 18. If you ever happen to find yourself in the ….. hotel, then you will be a cone's throw away, and it is an excellent gelateria, I can vouch for that.
Bizarre Licks
Feeling a bit cheesy? Then why not check out the taleggio and goats cheese pecorino cheese flavours? These original flavours can be found in the aptly named Crazy Ice, in Via Paoli, 4, Milan. Cheese breath, here you come. Actually, these flavours are more of 'savoury' ice cream – something to serve up as a starter during that summer dinner party maybe.
Other oddities on offer in Milan are flavoursome speciality ice creams based on common herbs, such as Thyme and Basil. I suppose you could pop a dollop on your thick fiorentina steak. Or maybe not. It would probably cause your appetite to melt away.
Alcopop Licks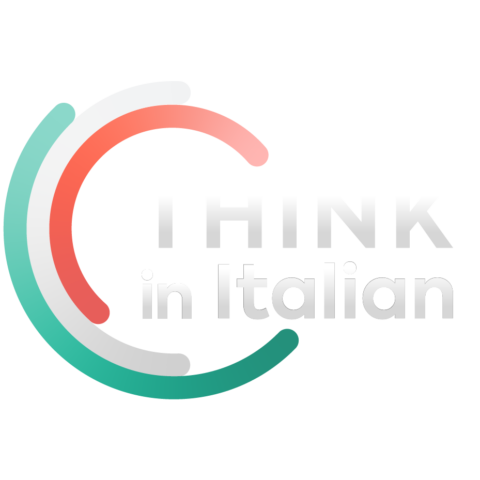 Stop reading, start speaking
Stop translating in your head and start speaking Italian for real with the only audio course that prompt you to speak.
For the more sophisticated, or just plain curious, and those who frequent the odd summer cocktail party or two, there are ice cream flavours for you, again at Crazy Ice. Yes, why not try a negroni or mojito cocktail cone, as an alternative to that summer evening aperitif?
Not sure if these novel flavours contain any alcohol, though, but knowing Italy, they might well. Don't eat these ice creams and drive. Lick in moderation. 'But I only had an ice cream, officer.' will not convince the traffic cop who catches you weaving through the evening traffic after becoming tipsy on a heady ice cream cocktail. You'd better take the tram to Crazy Ice in Via Paoli to try these gelati out.
Slimmers Licks
Should the thought of ice cream overdoes have you worrying about busting out of your bikini, have no fear, soya or yoghurt ice cream is here! These ice creams for the calorie conscious can be found in many ice cream parlours, all over the Italian boot. The yoghurt flavour ice cream tends to be plain yoghurt, but it is refreshingly good, as I know. However, the soya ice cream comes in several flavours, including chocolate.
From my experience, the soya based ice creams are somewhat sweet, but, as always, take the taste test and see how you rate it. And you won't have to worry about ending up with 'summer tummy'. Good excuse, no?
Licks all Over
You'd be hard licked to visit all of the ice cream shops spread liberally in and around Milan. Apparently, there are some 450 ice cream shops in total. However, for the ice cream-o-holics out there, you could spend the whole summer licking your way around Milan.
Lick Tips
Think on It blog writer and cookery expert, Judith Greenwood, tells me that a good way to gauge the quality of your local Italian ice cream shop, is to ask for a sample of the melon flavour ice cream. If it tastes as though it is full of chemicals, then find another place, is her advice. However, if the melon is fit for a king, then you can be sure that all the other flavours on offer are likely to offer you a memorable ice cream experience.
For a great guide to the ins and outs of Italian ice cream, scoop yourself over to Jessica's Guide to Good Gelato in Italy over on ItalyLogue

And, now that you know about the odder Italian ice creams, who says Italians are conservative?