As a result of this blogging lark I get to see some interesting places, like Casamonti in Tuscany, and to meet some interesting people too.  My visit to Ray Lamothe and Anna Rita Diegoli's enchanting Casamonti business led me towards Mikamai, where I made an appointment to have a chat about a few technological web development things.
I'd already come across Mikamai via Twitter, and was curious to know more about the company.
Well, last week I met three Mikamai people – Lorenzo Viscanti, Liz Whippo, and a strong silent type who I shall call The Project Manager.  I'm pleased to say our little meeting went very well, and I found out that there is quite a lot to this very high tech Milan based company.  They know their stuff too.  Lots of stuff, actually.  Web development, design and web application creation stuff. Mikamai's slogan is 'unconventional everything', which suits the company very well.
We chatted, in English, about the joys of server performance, CDN systems, web design and web site development using the likes of WordPress, Drupal, and something called Ruby on Rails, which, I have to admit, aside from the name, I knew very little about.  I now know a little more about Ruby on Rails thanks to the Mikamai team.  Ruby on Rails sounds very handy for creating custom web based applications, as many people who work in the web development field will already know. While I was getting to know Ruby, the Project Manager silently tapped away on the keyboard of his Apple laptop, not saying much, but, absorbing everything, in a silent kind of way.
This Milan based tech company really know an awful lot about doing clever things with the world wide web, and I'm not the only one to think so.
Big Italian organisations, such as Unicredit, one of Italy's biggest banking groups, a rather well known Italian fashion house, called Dolce&Gabbana, a major real estate chain and another very well known international Italian fashion brand, all trust projects to Mikamai.  Not bad for a company with only 20 or so employees which has been around for two and a half years.
Mikamai is even bucking the crisis trend by all accounts, and doing very well.  Very good to hear.  But there's more.
Blomming.com – Ecommerce for Everyone
Mikamai has offices in London and Bologna, and at the Bologna office under the watchful eye of ecommerce guru Nicola Junior Vitto, coders are beavering away on a project called Blomming.com.  I doubt you've heard of Blomming or even know what it is, so I'll tell you, as I can think of more than a few people who should find Blomming extremely interesting.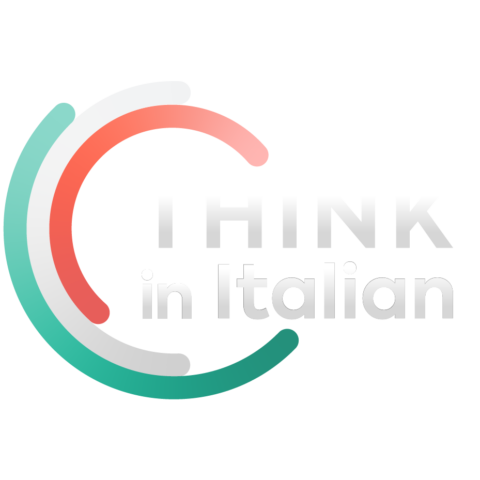 Stop reading, start speaking
Stop translating in your head and start speaking Italian for real with the only audio course that prompt you to speak.
Blomming, you see, will be an easy to set up and use ecommerce solution which may well prove handy to small businesses, or anyone who'd like to sell something via the world wide web, for that matter.  For the moderately technical, it's a 'widget' based system, much like the Amazon book selling widget which I've implanted into one the BlogfromItaly.com's right hand side columns.
Blomming sounds easy to set up and run and should make setting up an online shop which can be incorporated into an existing web site or set up to run as part of a blog for example, very easy indeed.  The system is still in a development and testing phase at the moment, but a beta version should be up and running by the end of this month.  I've signed up so that I can give it a test run once it's ready for a preliminary release, and I've got something I want to try and sell too.  You can also sign up too, by going to the Blomming.com web site and entering an email address.  I'm looking forward to Blomming!
As you have read, Mikamai possesses a rich skill set which runs all the way to the latest web tech.
Facebook, iPhone, and iPad Apps
In keeping with current trends, Mikamai can run up applications for Facebook, as well as Apple's increasingly popular iPhone and iPad units.  Mikamai's Liz could not wait to get all up close and personal with my spanking new iPhone 4.  The Project Manager remained stoically silent, as is his way.  But he was absorbing.  The Project Manager is a strong, silent, information absorbing sponge.
As well as Facebook and Apple stuff, Mikamai also know what to do with social media, and video, which positions them very well for all things web.  And they were involved in the creation of a web site for my favourite Italian television character, Montalbano.
Mikamai the Innovators
So, not only have Mikamai got plenty of major league clients to keep them going, they also seem to find the time to be innovators too.  Very impressive, as were partner Lorenzo Viscanti's plans for world domination.  He did not look like a megalomaniac, but you never can tell.
Medium sized and large organisations in search of web development skills should give Mikmai a call, and there is no need to worry about language barriers, Liz Whippo is from the US so her English is OK ;), and Italian Lorenzo Viscanti, from Bologna, speaks excellent English.  The Project Manager will most likely remain silent, but he understands everything in his own strong and silent way.  A sponge he is, albeit a high-tech one.
Watch Mikamai
Definitely an Italian company to watch is Mikamai, I'd say, and this innovative high-tech Italian company qualifies as a Good Italian Thing.  If you'd like to know more, then go visit the Mikamai website: Mikamai, and go and have a chat with the Mikamai squad.  Mikamai also have a Mikamai blog, which is in Italian and English.  A surprising number of companies with an on-line presence don't appreciate the importance of having a blog to liven up their static corporate front ends – Mikamai is not one of them, I'm very happy to note.  Other companies, take note – you need blogs.
Oh, and Mikamai are always on the look-out for people with strong coding skills, so if you have been blessed with such skills, get in touch – people like readers of my How Tech Types Can Work in Italy post, for example, might want to give Mikamai a shout.  Looks like a fun unconventional place to work too, and I'm sure I spotted a Playstation there, and they have a large and well equipped kitchen at Mikamai.  I wonder if The Project Manager likes cooking?