I'm not sure why exactly, my visit to but the museum of plaster figures in Lucca probably had something to do with it, but the other day, I was thinking about migratory birds.
Up popped an image in my mind's eye of flying ducks (my UK home is close to marshlands), which made me think of those plaster ducks which were such a popular feature on many walls, half a century or so ago; kitsch then and probably retro-kitsch now.
Via another mental detour and I arrived at thoughts about a different form of migration, and the trade in plaster figurines. This brings me nicely to my trip to Lucca's interesting plaster figure museum. Read on to discover how plaster figures and migration are linked.
The Plaster Museum
Recently I made a trip to Coreglia Antelminelli's little museum; the Museum of Plaster Figurines and Emigration (il Museo della Figurina di Gesso e dell'Emigrazione). The museum is situated in Palazzo Vanni; a house that once belonged to Cavaliere Carlo Vanni. He was from a family of gesso (plaster) figurine makers, and founder of a school in the town.
The museum displays examples of the gesso figurines and information about their creators, alongside the story of their far-reaching history of emigration from this part of Tuscany.
BUT, before entering the museum, get rid of ideas of kitsch or retro kitsch; for the most part, the figures you will see are works of art in themselves, and cover a huge range of subjects.
You will walk see ancient Greek and Roman characters (both real and mythological), figures of Italian and international historical statesmen, poets, writers and composers. You will be able to view copies (in miniature of course) of famous works of art, for example Michelangelo's "David". There are also many more figurines with a, perhaps, more popular appeal such as animals and birds, as well as figurines for presepi (Nativity scenes).
There is a display about Carlo Vanni's school (Scuola di Disegno e Plastica), which was founded in 1833, to provide a basic education for those who wanted to emigrate and continue their work as gesso figurine makers.
For me, the most interesting part of the museum is that which exhibits documents such as passports, photographs and letters, relating to this unusual, and often very lucrative, emigration.
Plaster History
The Serchio and Lima Valleys have a long history of emigration, mostly of agricultural workers. However, there were a significant number of figurinai (figurine makers). Their emigration had become something of a torrent by the early 18th century; so much so, that officials in Barga and Coreglia Antelminelli complained about a lack of labour.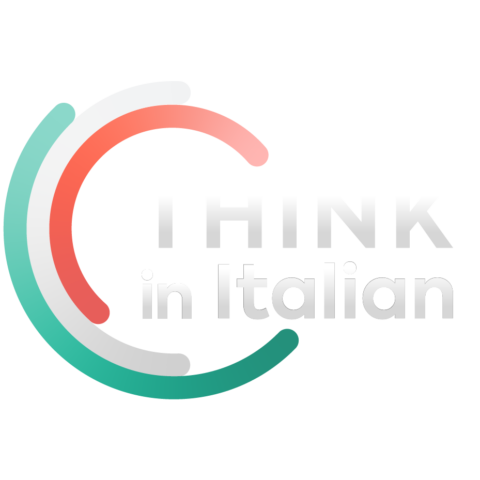 Stop reading, start speaking
Stop translating in your head and start speaking Italian for real with the only audio course that prompt you to speak.
These figurinai, initially from many of the area's hilltop villages, travelled to Italy's major cities, as well as abroad, especially to France; probably due to the fact that Napoleon's sister ruled Lucca at that time. After Napoleon's era, the figurinai travelled more extensively through Europe, as well as to North and South America, the Far East and even Australia.
Whilest travelling, the figurinai both made and sold their figurines. They carried their moulds and tools with them, thus needing only to acquire the plaster of paris. They travelled in small groups or companies (called compagnia). Each compagnia usually came from the same village, and often from the same family.
By the early 19th century, the compagnia was a well-defined group, with each member having his own specific task. The "capo compagnia" (the boss of the group) was usually the oldest and most experienced man, who had sufficient money to buy the equipment etc. needed. Under him were several other men whose job it was to help make the gesso figurines, while the boys in the compagnia went out to sell them on the streets of nearby towns.
Moulds were generally carried by the compagnia, but sometimes a group had with them someone skilled enough to make the moulds. This was a huge advantage if the compagnia found themselves in a place where tastes were different; they made new moulds and created new figurines to suit the market.
The Plaster Cats – Gatti Lucchesi
One of the earliest figurines, and also one of the easiest to make, was that of a sitting cat, often grey in colour due to candle or lamp smoke. These gatti lucchesi (cats from Lucca) were very popular in their day. Such a cat is now the emblem of the museum, and testimony to the long history and traditions of the people who left their villages to sell their figurines throughout the world.
The Decline of Plaster
Like so much else, the heyday of the figurinai came to an end; changing tastes, cheaper and more easily produced alternatives, anti child-labour legislation etc. By the end of WW2 it was almost finished, becoming little more than a cottage industry in a few villages, producing figurines of saints and for Nativity scenes. The artistic quality, and range, of what used to be produced has, for the most part, been replaced by brightly coloured, almost garish, figures, sacred and profane.
Post Script
Coreglia Antelminelli's museum is one of several museums in these parts and, along with the others, it is well worth a visit. None of these museums is large, but all are fascinating. Certainly I always come away from them with a greater understanding of what has helped to shape the little corner of Tuscany known as the Serchio Valluey in which I find myself.
By Jenny M Want
For Jenny, living in Italy is a dream come true. A retired teacher, she now lives in scenic Barga in Tuscany with her partner David.
Immersed in Barga life, Jenny passes her time writing, researching, observing and learning.
Jenny has written a fun book for children set in Barga, Tuscany – The Bat of Barga.