Last night, I joined a post-election aperitif organised by Beppe Grillo's 5 Star Movement where I met some of the people behind the movement which is shaking the Italian political scene to its very, rotten, core.
Upon arriving, I was warmly welcomed by the organiser of the evening meeting, Giovanni – ilbranca – who I'd guess is around my age, late 40s, early 50s. I told him who I was, and asked if it was OK to tweet something about the evening. No problem, came the reply.
So much for the 5 Star Movement being anti-press, even if recently, Italy's press has been complaining of being snubbed by the movement's members. The reason for the reluctance of the 5 Star Movement to chat with the press is simply one of trust. In Italy, the publicly funded press is largely in the pockets of interest groups with links to political parties, so reporting is often distorted and used as a kind of weapon of mass destruction against political opponents. This is not only true of the Berlusconi owned press, it is also true of the press which is allied to Italy's center-left.
While chatting with the organiser of the evening, I asked whether he sees, as I know some other Italians do, Beppe Grillo as a dictator. No, came the response, accompanied by a smile.
Beppe Grillo's involvement in the 5 Star Movement, it turns out, is very hands-off at a local level. All Beppe Grillo did was to plant the seeds of change and help them take root. His movement, which is registered in his name, is merely a way of empowering Italy's citizens so they can attempt to achieve the change they have been promised for so long by the nation's political class. Only that change has not been forthcoming and Italy's mainstream politicians have been showing little or no signs of any real desire to reform themselves  let alone to sort out Italy. The time had come for somebody to act – hence the 5 Star Movement.
The hands-off approach on the part of Grillo reflects the whole purpose of the 5 Star Movement which is to involve Italy's citizens in the running of the nation. At the end of the day, all the people in the 5 Star Movement want to do is to ensure Italy is run properly and competently.
After chatting with two other members of the 5 Star Movement, Andrea and Marco, later on in the evening, it became clear that they are not in favor of the neo-liberalist idea that the markets should be allowed to deregulate and run themselves, which is something that led to the messy economic crisis the world finds itself in.
The same two 5 Star Members are both in favor of taxing financial transactions. In this way, instead of merely enriching those wealthy enough to play the markets, others can benefit from the wealth generation too.
Making Italy Look After its Citizens, like Luxembourg
I also met Rosaria Belluta, who was one of the candidates for election into the Lombardy regional council. She did not succeed in being elected, and so is aiming to enter the European parliament as a representative of the 5 Star Movement. Other members of the 5 Star Movement were elected to Lombardy's regional council.
Rosaria, who spends a fair amount of time in Luxembourg, a country which knows how to treat its citizens well, would like Italy be able to do what Luxembourg does. At the moment, the Italian state does not really offer its citizens any support at all. This needs to change, thinks Rosaria and many others in the 5 Star Movement.
Yes, I know Luxembourg is tiny compared to Italy, but if Italy could be divided into Luxembourg-sized chunks – which to an extent it is already – Italy has 20 regions – there's no reason why Italy could not adopt a Luxembourg-type of system, or something similar.
Neither Young Nor Old
I was not the only one there, others had come along too to Le Biciclette, an upmarket bar in central Milan. The average age of those present was neither high nor particularly low. The people who, like me, had come along to see what 5 Star Movement is all about were, in the main, well educated professionals and there was a least one business owner amongst their number too.
One man there, who worked for a major IT consultancy, wanted to find out how to set up his own 5 Star Movement branch.
What Kind of Democracy?
After one relatively brief meeting with a handful of the movement's activist  it's hard to categorize what the movement is, but my initial impression is that it is participatory democracy, which is what the moment says it's all about.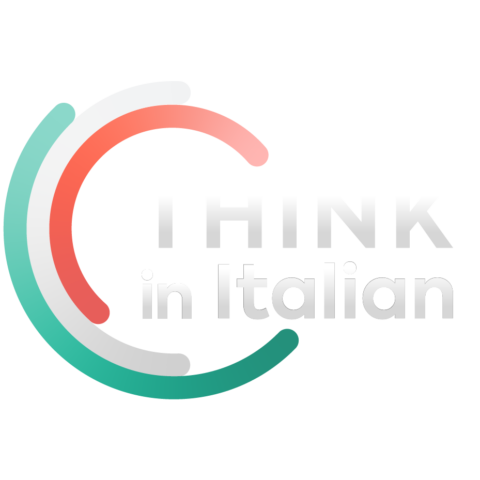 Stop reading, start speaking
Stop translating in your head and start speaking Italian for real with the only audio course that prompt you to speak.
I also got the impression that the movement wants to see experts running Italy, and not, puffed up, hot air breathing, politicians with little or no knowledge of day to day life and whose primary aim in their political careers is to enrich themselves and a few groups of close "friends".
Italy's current bunch of politicians don't bother serving the interests of Italy unless those interests very closely match their own. Berlusconi's PdL is at the bottom of the barrel in this respect, though the PD is not too far behind even if it seems to be heading in a better direction – owing in part to the success of the 5 Star Movement in Italy's recent general elections. Worryingly, the center-left PD completely misjudged the mood of Italy's voters. Perhaps their policies are as poorly considered as their dire election campaign was.
Chances of Success?
Will the 5 Star Movement achieve what it has set out to do and actually transform Italy into a place Italians won't want to leave? That is a very good question and it is far too early to say, even if, 5 Star Movement polices do appear to be helping rebuild Sicily, where the movement became involved in the running of the island after success in local elections.
The members I chatted to last night are well aware that the road ahead is going to be bumpy.
Undoubtedly after its general election success, the 5 Star movement will grow and with growth, problems will arise. The members I met yesterday know the growth will not be easy to manage. But Italians are creative and ingenious, so they'll probably be able to overcome the obstacles. And they are undoubtedly an enthusiastic bunch.
A 5 Star Catalyst for Change
Even if the 5 Star Movement does not survive its rapid expansion, though I really do hope it does, it has started something.
A ball is rolling in the right direction and that is very promising indeed for the future of Italy, and, perhaps, for other nations.
I know others well beyond Italy's borders are following the progress of Italy's 5 Star Movement, and strongly suspect other similar movements will come into being in other nations very soon. Such movements are likely to sprout as soon as it is seen that the involvement of the 5 Star Movement's members in Italy's parliament having a beneficial effect.
Find Out More
You can find out more about the European arm of the 5 Star Movement here: Movimento 5 Stelle Estero, where you'll find the movement's non-statute and program (.pdf downloads) in English and in French, German and Spanish too.
The 5 Star Movement is not state funded, unlike Italy's political parties, and it relies on direct donations to raise funds. If your Italian is up to it, and you'll like to make a donation, you can find out how, here: Donate to the 5 Star Movement – the fund raising campaign was initially related to the recently completed Italian national elections, though it continues and now that 5 Star Movement has a presence in Italy's parliament, or will have once it comes to life on the 15 March, 2013, more cash will be needed to keep the movement up and running.
Details on exactly how the money raised has been and will be spent, will be provided.
Get Involved!
Now, if you want to become involved in the 5 Star Movement, you should really be an Italian citizen so you can vote on proposals made by the movement's members – that does not prevent non-Italians from making proposals though.
There are 5 Star Movement branches in other areas of Europe, as linked to above. I'd recommend going to a Euro area MeetUp initially, and then, if you feel it is for you, joining the movement. I suspect, non-Italians will be allowed in sooner or later, although they may not be able to vote on proposals relating to Italy.
In my book, any organisation or movement which encourages citizens to influence how their countries are run more directly is good. Just ask the Swiss.