What is Vetryna? Simple, Vetryna is a new e-commerce system where you can find and buy all sorts of high quality Italian products online.
There's a little of everything there. From Italian fashion, to food and wine, furniture, watches, jewellery, leather goods and even authentic Murano glass. Prices are not always low, but, then again, they are not always as high as one might expect. The range of goods on offer is extensive now and it will grow too.
While Italian companies make just about everything and anything you can name, as you will discover if you take a look at Vetryna, finding everything made in Italy is not easy unless you are prepared to come to Italy or spend hours hopping around the world wide web. Knowing Italian is often a necessity too, only not everyone does and this does nothing to boost sales for Italian companies plying their wares online. Well, now, thanks to the Vetryna initiative you can find a whole range of Italian products in one place. Buy something and it will be delivered to your doorstep wherever you are in the world by DHL's international delivery service.
Behind the Virtual Shop Window
The non-profit, self-funded trade organisation behind Vetryna, Federcontribuenti, wants to encourage small to medium sized Italian businesses to offer their products for sale. In a way, the Vetryna project is a kind of cooperative. Italian companies do what they do best: make their products, and Vetryna helps out via marketing and promotion both off and online. Talking of promotion, text messaging campaigns are planned in the UK, Germany and Russia. Display ads will appear in a multitude of languages to give the products on Vetryna as much international exposure as possible. Social media is also being employed to transmit Vetryna's message.
International Exposure for Italian Quality
For Italian businesses wanting more exposure at international level, Vetryna should prove to be a very useful resource. Actually, I've been wondering whether I should be telling a the Italian businesses I come across about Vetryna. I suspect more than a few may be interested.
It is not beyond the realms of probability that Vetryna will reveal new Armani's, Alessi's to the world. Should sales really take off for one of the brands on Vetryna, then the business behind the brand will be able to expand. This will create jobs and evidence of sales via Vetryna should make it easier for companies to squeeze credit out of Italy's tight fisted banks or even find a few foreign investors who are prepared to finance expansion. Vetryna certainly sounds like a win-win opportunity for Italian businesses all over Italy. In these tough economic times, this is very good news.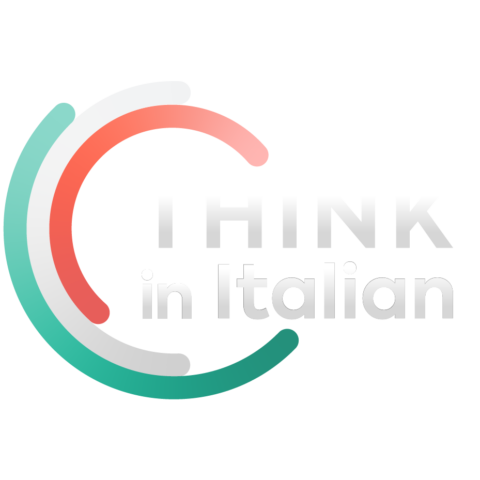 Stop reading, start speaking
Stop translating in your head and start speaking Italian for real with the only audio course that prompt you to speak.
The Vetryna website is very new – it was launched in July 2013 – and only came into being in the summer of 2013, there are one or two rough edges, which I hope will be solved in time (e.g. Some of the product descriptions are overly detailed for some consumers, I suspect). There's already quite an extensive range of products on offer, and its growing all the time as Vetryna wants to sell Italian goods all over the world and by doing so, it aims to help keep a good few businesses in business. In fact, Vetryna is B2C, and B2B in that it offers Italian companies a web based 'shop window' and marketing services. This you can tell from the name, if you know a little Italian. The name 'Vetryna', you see, comes from the Italian for shop window which is 'vetrina'. Businesses in Italy should find the Vetryna service very useful, I suspect.
Lots of Space in the Shop Window
There's space in the Vetryna shop for around 300 companies. There are 15 or so at the time of writing. While 15 may not sound many, these companies offer a range of over 1,500 products – everything from footwear to food and wine.
Once word gets around, the Vetryna shop window may well fill up fast. Hopefully those virtual shelves will empty as fast too.
Something I have noted after years in Italy is that it can be extremely difficult to discover interesting Italian products. Well, Vetryna should go along way towards solving this problem and this is very positive. Italy's government should put its full weight behind Vetryna, but this is, alas, doubtful.
I have no doubt at all that the Vetryna e-commerce portal qualifies as a very Good Italian Thing.
Italy Chronicles will donate advertorial spots to Vetryna to give the service a helping hand. Personally, I hope Vetryna does very well indeed. My fingers are crossed and, in the Italian way, I'm touching iron too.