This episode of Italy Chronicles' features on expat run apartments for rent in Italy takes a look at an attractive recently refurbished 200 year old town house, Casa Dell'Amorino, which would make an ideal base for skiers in winter or early spring, and would also be perfect for one of those getting away from it all summer vacations, especially for those who like jazz.

Casa Dell'Amorino is located in Introdacqua, a lovely medieval village which nestles in wooded hills in the midst of the scenic Abruzzo region in the south of Italy.  It sure looks pretty, as you can see from the photo.
Introdacqua is very close to relatively unknown Italian ski resort Roccaraso, which has already been written about on Italy Chronicles.
Rome can be reached by train from Casa Dell'Amorino too, and that's not to mention Sulmona, which has a good selection of museums to browse around.  And you can read a little more about two interesting events held in Sulmona in the rest of this post.
Owners
Britons Gareth and Jenny Williams run Casa Dell'Amorino, which they bought along with another house in Introdacqua.  Gareth and Jenny have carried out extensive refurbishment works to Casa Dell'Amorino, which now boasts central heating and double glazing, making the house ideal for winter ski trip stays.
Former company secretary Gareth, to whom I have spoken, said that he and his wife Jenny would be more than happy to share their Italy experiences with guests, and they have contacts who can assist in both the location and refurbishment of houses for sale in this charming little corner of Italy.
Gareth also told me that the food is excellent, and added that locally produced and highly drinkable wine can be had for very down to earth prices.
Holiday rental Casa Dell'Amorino was completed in mid 2008, and its owners, who live a short walk away, have already acquired plenty of local knowledge, which guests, including some Australians, have greatly appreciated.
Having someone on hand who speaks English is one of the best ways to get the low down on specific areas of Italy.  I know this is a mantra I regularly chant, but it's true.
Sulmona – Jazz and an International Jousting Contest
If you chat with Gareth and Jenny, or visit their fast expanding website, you will learn about the Jazz festival in nearby Sulmona, and the city's annual jousting competition which is when the locals get into the mood by dressing up in Medieval costume.  This event, which is held in late July, is quite a spectacle by all accounts.
Often in August, but not only, visitors to this area will also come across lots of little local village fairs or 'sagre' (sagre is plural – 'sagra' is singular) each of which will have a focus on local produce and more than enough local wine to sample too.
Cocullo's Snake Festival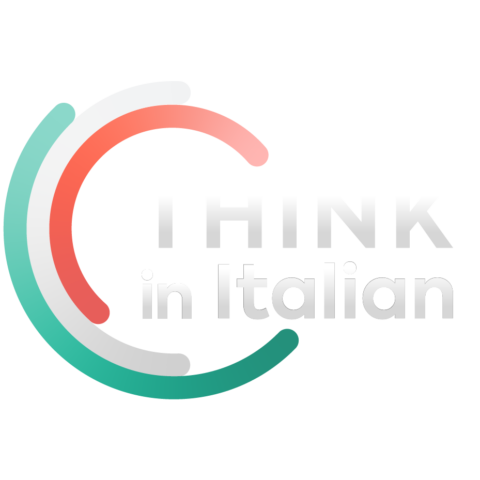 Stop reading, start speaking
Stop translating in your head and start speaking Italian for real with the only audio course that prompt you to speak.
One of the more unusual local celebrations is held in the village of Cocullo, which, on the first Thursday of May, holds an annual 'Snake Festival'.  Apparently snakes are allowed to slither free around the town, although whether said serpents are venomous or not is not clear!
If you are not of a squeamish disposition and happen to make it to Cocullo during the Snake Fair, you will come across the 'Serpari' – men of all ages who wander the place all covered in snakes.  Sounds like good photographic fodder if you ask me.  Indeed, visitors are encouraged to touch and photograph all these slithering squirming snakes.
A visit to this serpentine event, which is held in honour of Cocullo's patron saint of snake bite protection, one St. Domenico, would make quite an original day out for all the family, if you think your marriage stroke relationship can stand it!  Oh, and take the anti-venom, just in case.
Ski in Roccaraso
Aside from skiing in nearby Roccaraso, which is possible up until mid to late March, the area around Introdacqua is a walkers' paradise.  The whole zone, which forms part of Abruzzo's National Park is very well known in Italy for its stunning panoramas and woodlands.  The lucky few may even spot some of the park's bears and wolves too!
OK, I may have whet your appetite, or piqued your curiosity, so here's some information on the house to let.
Accommodation
Casa Amorino is situated in the centre of Introdacqua (which has been officially recognised as one of the top 10 most beautiful villages in Abruzzo) just 5 minutes walk from: two bars, a chemist, a general store, a butcher, and a post office.
The four storey house has been refurbished and fitted to a very high standard.  It has central heating, double glazing, two bedrooms and two bathrooms, a cave (!) and a roof top terrace. The balcony doors and windows were hand made in the village.
Location
Place:  Via Garibaldi, 56, Introdacqua, Aquilla
Region:  Abruzzo Region, Southern Italy
Map:  To see where Casa Dell'Amorino is, visit this section of Google Maps:  Casa Dell'Amorino
Website:  Casa Dell'Amorino
Do visit Gareth and Jenny's website, to which information on the local area is regularly being added.  There are also lots of photos to gaze at too.