It's like old Berlusconi times. Italy's prime minister of the moment, Matteo Renzi, is most unhappy that some of the nation's political chat shows are painting his management of Italy in a less than rose-tinted light.
Like Silvio Berlusconi who was well known for his dislike of unfriendly television coverage, Mr Renzi wants Italy's television to focus on his achievements and not on Italy's ills. And to ensure this happens, unfriendly faces may be sidelined in favour of those who will say nice things about Mr Renzi's management of Italy.
What has particularly irked premier Matteo Renzi and his disciples, is the coverage of his government's activities by Italy's state owned RAI 3 television channel. Traditionally, RAI 3 has leaned toward the nation's political left and even managed to resist Silvio Berlusconi's tinkering. Today, though, and as it becomes more and more evident that Matteo Renzi is about at left-leaning as, well, Silvio Berlusconi, the RAI 3 channel has come under fire for not leaning in the same direction as the leader of what once passed for Italy's political left. Reportedly, Mr Renzi is most unhappy about air time being given to arch rivals the Five Star Movement by a political chat show on RAI 3.
At some point in the near future, one suspects that the present management of RAI 3 will be ousted in favour of more malleable establishment-friendly individuals. Something which Berlusconi did when he inserted his man as boss of the newsroom of Italy's RAI 1 channel. If this happens, a storm will blow up and Mr Renzi's image will suffer. Incidentally, not long after this post went to press, Mr Renzi announced that he won't touch the management of the RAI 3 channel.
Left-leaning voters in Italy are starting to work out that Mr Renzi is no friend of the political left and if he does force a change of direction upon RAI 3, he'll suffer when elections are eventually held in Italy. Mr Renzi needs to be careful, or else he'll end up pushing more of his electorate into the Five Star Movement camp. Actually, this is already happening.
Matteo Renzi Mimics Silvio Berlusconi's Policy
Italians are starting to notice that many of the reforms his government are pushing are not at all dissimilar to those desired by Silvio Berlusconi when he was running the Italian show. Mr Berlusconi wanted to end Article 18 protection for Italy's workers and Mr Renzi got the job done.
Mr Renzi's government is on the point of passing laws to limit press freedom (primarily to protect misbehaving politicians), something which Mr Berlusconi also wanted to do. And then there's the reduction in power of Italy's senate which was another item on Berlusconi's to-do list. Furthermore, just like Silvio Berlusconi, Mr Renzi is promising to end a property tax on first homes. While the European Union is not overly happy with the proposal to end this hard to evade tax, it will undoubtably buy Mr Renzi votes – well, it worked for Mr Berlusconi who abolished the very same tax. Mr Monti's government reinstated it.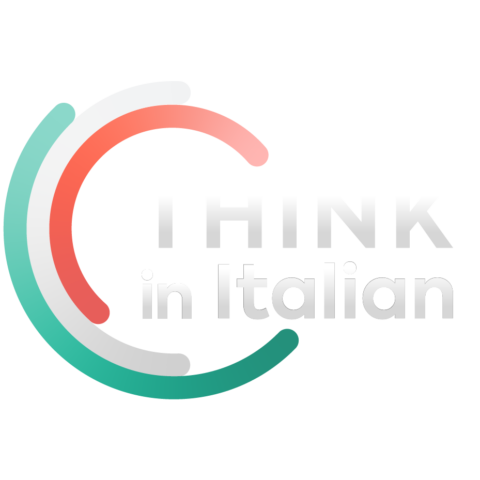 Stop reading, start speaking
Stop translating in your head and start speaking Italian for real with the only audio course that prompt you to speak.
On top of all the above, just like Mr Berlusconi, Mr Renzi has surrounded himself with a pliant cabal of yes men and women.
Berlusconi Man Assisting Mr Renzi
Ably assisting Mr Renzi to pass the Berlusconi style reforms is none other than one Denis Verdini who was formerly one of Mr Berlusconi's right hand men. Mr Verdini, a Tuscan like Mr Renzi, has been accused of literally buying support by allegedly offering money to certain politicians in return for their votes. This is something Mr Verdini allegedly also did while he was working for Mr Berlusconi.
Suspecting that members of Italy's parliament are being bought, the Five Star Movement wants Italy's law enforcement authorities to investigate Mr Verdini's activities. Former Berlusconi crony Mr Verdini is one of those accused of being part of the mysterious so-called P3 and P4, the successors to the P2, a secret association that wanted to take control of Italy. Incidentally, Silvio Berlusconi was a card holding member of the P2.
Enter Mattilvio Renzusconi!
Owing, possibly, to Mr Renzi's ever increasing resemblance to Silvio Berlusconi, opinion poll results in Italy are showing that if elections were to be held tomorrow, the Five Star Movement would stand a fairly good chance of winning.
Italians have largely had enough of Berlusconi-like politics and politicians, so if Mr Renzi continues to mimic Berlusconi, he'll play right into the hands of the Five Star Movement. Five Star people has been claiming for quite a while that Italy's left is little more than a carefully crafted sham. Premier Matteo Renzi does seem to be proving that this is indeed the case.
The television spat is rather ironic seeing as at one point, Prime Minister of Italy Matteo Renzi promised to transform Italy's publicly owned RAI television and radio service into something resembling the United Kingdom's independently minded BBC. This promise has been quietly forgotten and instead of allowing RAI greater editorial independence, Mr Renzi is working hard to ensure it becomes little more than a government propaganda machine – which is precisely what Benito Mussolini inspired Silvio Berlusconi wanted.
With each day that passes, Italy's Mr New Matteo Renzi is looking more and more like his predecessors – one in particular. So much for his promises of out with the old and in with the new.
Still, despite the Berlusconi approach, Mr Renzi does appear to be achieving something. If you believe Italy's government's official statistics bureau ISTAT, unemployment in Italy is falling and confidence is returning to Italy's businesses and consumers. Maybe Italy's government is employing the same programmers as emissions fiddling Volkswagen? Perish such a wicked thought!