In Florence a breath of fresh air is blowing through the glorious streets of this fascinating Italian city at this very moment.  This breath of fresh air is in the form of newly elected mayor of Florence, Matteo Renzi.
Florence's recently acquired a new mayor is a young Italian politician who Time Magazine believes may be able to rejuvenate tired Italian politics.
Not only is Renzi's election good news for Florence, but it also provides some hope for Italy in general.  Yes, I know it is only one person, but a start is better than nothing.  And actually, Renzi's election means that there are now two interesting young Italian politicians at work.  More on the other later.
Renzi's election to the position of Florence's mayor was not all that straightforward, in that initially neither he nor an opposing candidate for Italy's dominant political right, Giovanni Galli, managed to obtain the 50% of votes necessary to win.  A further ballot, held last weekend, was required, and Renzi managed to win this convincingly with 60% of the votes cast in his favour.
Florence's new, and hopefully, progressive mayor, showed he had a sense of humour too, with his witty reference to his opponent's performance being somewhat better than that of ageing Italian national football team goal keeper Gigi Buffon, who could not prevent Italy's team from being slaughtered in a recent football match against arch adversary, Brazil.
He has some nice ideas, does Renzi, which also include introducing features to the Florentine cityscape which have obviously caught his eye while he was on his travels.  His personal 100 point action plan as mayor of Florence is divided into three main categories, all of which should ensure that Florence continues to be one of Italy's prime tourist attractions.
Renzi's 100 Point Action Plan for Florence
Mayor Renzi's action plan for Florence is divided into three main categories, which are:
Simplify Florence
Brave Florence
Make Florence a Better Place to Be
Taking each category in turn, some of the highlights are as follows:
Simplify Florence
As most non-Italians who have lived in Italy for any length of time will know, and as many Italians themselves are painfully aware, Italy is not the simplest of places in which to live, therefore any attempt to cut down on red tape and raise levels of efficiency should be heralded with great shouts of joy!
To ensure that his changes will have lasting effects, and therefore keep Florence's residents, and visitors, happy, Renzi wants the membership of Florence council to be based on meritocratic principles, and not the traditional Italian way, which revolves around cosy political relationships and best friends.  Just what Italy as a whole needs, but Florence is a good place to start.  Top marks to Renzi for this proposal, which many will no doubt reaches fruition.
Renzi also plans to visit one school a week in Florence.  A small gesture, but one which should prove good for morale, and a move which demonstrates a willingness to adopt a hands-on approach to managing Florence.
Foreign drivers visiting Florence will be pleased to hear that the presence of restricted traffic zones in the city will be marked by much clearer signals, thus making it considerably easier for people to understand when they are about to enter one of these dreaded traffic fine generating zones, which have, incidentally, caught out many Blog from Italy visitors, mainly in Pisa, but also in Florence.  See the 400 odd comments on my Speeding, and other traffic fines in Italy post and read the tales of woe.
Also of interest to tourists, is Renzi's promise to look into a bike sharing scheme, and to accelerate the introduction of high speed internet and wi-fi in Florence.
Brave Florence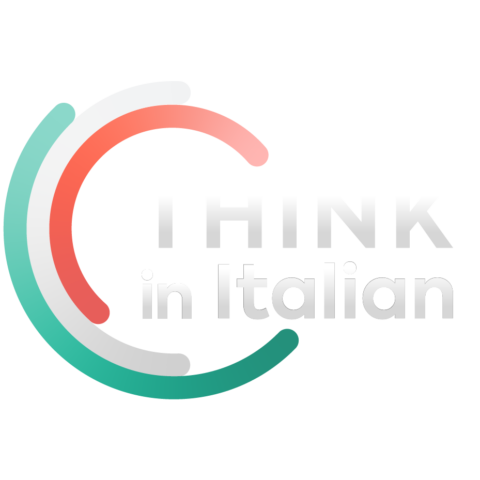 Stop reading, start speaking
Stop translating in your head and start speaking Italian for real with the only audio course that prompt you to speak.
In this section, amongst other useful things, Renzi outlines plans to reduce smog, introduce electric vehicles and to extend the area considered to be Florence's centre.  In addition, public transit systems will be improved, and night-life is to receive a boost too.
Make Florence a Better Place to Be

As many will know, and that includes me, Florence is already a stunningly beautiful Italian city, but Renzi still considers that certain areas need some tender loving care.  Such attention should ensure that the whole of the city is regarded as being attractive, not only aesthetically, but also in terms of quality of life.  One of his innovative proposals is to create the finest jogging route in the world for residents and tourists alike.
The Renzi inspired initiatives listed above represent but a mere few of the 100 aspects of Florence which Renzi wants to work to improve, but the overall impression I get from his list is that the planned improvements are realistic, highly practical, and are changes and improvements which should not, in the main, be too difficult to bring about.
It certainly sounds as though Renzi's victory could be of great benefit to Florence.  One sincerely hopes that he lives up to his promise.  If he does, then it would be nice to think that, one day, he might become Italy's prime minister.
People Renzi Should Meet
The other young election winning candidate, who proved more popular than Silvio Berluconi in her area, was Debora Serracchiani, and Renzi should get together with her, if he has not done so already.  And it is probable that Italy's public sector efficiency Czar, the dynamic Renato Brunetta, would also get on with Matteo Renzi, even if they are, theoretically on different sides of the blurry Italian political spectrum.
Moreover, Renzi might like to meet up with Booz & Company's Italian head, meritocracy fan, and Megacommunities author, Fernando Napolitano. I wonder whether Renzi has read Napolitiano's book?  Maybe I could politely ask Booz to send him a copy.
It's nice to be able to write something good about Italian politicians and politics from time to time.
Sources:
Renzi's One Hundred Point Action Plan for Florence – in Italian
Renzi vince e prega sulla tomba di La Pira- Renzi wins and prays at the tomb of Pira – La Repubblica – in Italian, 23 June, 2009
Can Matteo Renzi be Italy's Obama? – Italy Chronicles 3, March, 2009
Has Italy's Left Found its Own Obama? – Time
Photo of Matteo Renzi from Renzi's photos on Flickr