At 39, Italy's newest Prime Minister, Matteo Renzi, is the youngest premier Italy has ever had. Opinions in Italy, though, are distinctly divided on whether his leadership will be good or bad for Italy.
The fact that Renzi is Italy's third unelected prime minister has put many people's noses out of joint, and unhappy noses can be found both within Renzi's centre-left PD party and in other political parties too. Calls for elections have been flooding in from the anti-Renzi camp.
A more pragmatic concern is whether or not Renzi will command enough of a majority in Italy's parliament to get things done.
The PD people, Renzi's own party, are not overly content that one Silvio Berlusconi appears to be a big Renzi fan. Nor are they happy that Renzi consulted Berlusconi over electoral reform for Italy.
The Beppe Grillo led anti-establishment Five Star Movement is convinced Renzi is a last ditch attempt by Italy's political guard to maintain control of the Boot.
Others feel the way in which Renzi ousted Enrico Letta, Italy's most recent prime minister, was sneaky. This makes them wonder whether Renzi is no different from those who he seeks to 'scrap'. Is Renzi merely part of some Machiavellian plot devised by Italy's old political guard? Or is he genuinely new?
Many fear of Italy's politicians tend to regard Renzi as the Devil.
The Scrapper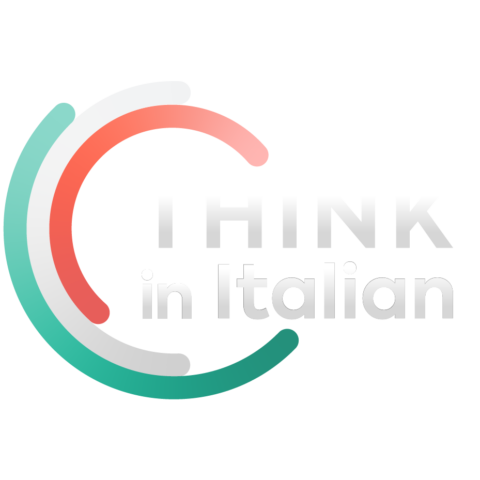 Stop reading, start speaking
Stop translating in your head and start speaking Italian for real with the only audio course that prompt you to speak.
Known in Italy as the scrapper because he wants to scrap the old system and install something new, Renzi has been compared to Barack Obama, Tony Blair and the Fonz, in Italian terms, the rise of Matteo Renzi to power has been nothing short of meteoric. An adept communicator, Renzi has not escaped comparisons to Silvio Berlusconi either. Indeed, some in Italy wonder whether Renzi is merely a young Berlusconi. In other words, he's a young Devil.
Setting aside the controversy and the comparisons for a moment, the question is: Can Matteo Renzi turn Italy around? The answer is that nobody really knows, but there's some evidence that he may be the right man for the job. Renzi the saviour?
Renzi Gets Things Done
Though Renzi has no experience of national politics, as mayor of Florence he did manage to get things done. Whizzing around the Italian web, it's not been easy to understand just how good a mayor of Florence Renzi actually was, but the impression I got was generally positive. Managing a small Tuscan city, however, is a world away from running a nation of 60 million people which is sitting in the midst of economic doldrums.
Renzi's predecessor, Enrico Letta, found managing all the factions in Italy's parliament no simple task, whether Renzi will do any better remains to be seen. There is evidence that Renzi is rather good at getting fractious factions around the table to talk. I had read about this skill on the Italian web so I decided to discover whether or not it was true.
To do this, I gave Helen Farrell, the managing editor of Florence's English language newspaper The Florentine a ring. Ms Farrel confirmed that Renzi is able to get differing factions to talk. This talent will undoubtedly come in handy now that he's made the jump into the every argumentative world of central Italian politics. Renzi is also decisive. He gathers information, analyses it and then make decisions, or that's how he worked in Florence.
Expats in Florence Like Renzi
On the subject of Florence, I asked Ms Farrel of The Florentine how Renzi is regarded by the Florentines. Some love him and others hate him, came the reply. Curiously, amongst the expat community in Florence, Renzi is popular. Italian's who run small business in Florence like Renzi too. So, for expats and small business owners in Florence, Renzi is the Messiah.
Something else Renzi has managed to do in Florence is to restore connections between politics and people. One of the main criticisms of politics in Italy is that it no longer serves the needs of the people of Italy and that politicians rarely talk to Italians to find out what the situation on the ground is like. If Renzi manages to get the people and the politicians talking and listening, then this will make him popular especially if the talking is followed by concrete action.
Italy will find out very soon whether Matteo Renzi is the Messiah or the Devil. For those Italians who tend to detest change, Renzi will be the Devil if he actually manages to change anything. On the other hand, for those Italians who desire change, Renzi is the Messiah and they will be hoping he genuinely turns out to be Italy's saviour. This Italy watcher hopes so too.