Lampedusa, the tiny Italian island in the Mediterranean has been playing host to migrants arriving over the sea for a long while. While the island has been doing a fabulous job managing migrants, it lacks a maternity ward.
Managing the continuous flow of migrants plus the effects of the economic crisis have taken its toll on the island's population of 4,500. It has also made life for mayor Giusi Nicolini harrowing. In a profile on the website Ozy.com Mayor Nicolini commented:
"I never thought, when I took this job, that I would have to count so many bodies."
"Black bodies regularly wash up" on the shores of Lampedusa.
"Since 2000, some 23,000 people have died trying to make the crossing", states the Ozy article. 2,500 migrants continue to arrive each month – women, children and men escaping wars, corrupt governments and worse.
Mayor Nicolini has battled to boost the islands ability to manage the migrant flood. She has received acclaim from the likes of Amnesty International for creating "one of the Mediterranean's most efficient migrant ports". Ms Nicolini continues to work tirelessly but not everyone is happy with her humanitarian efforts. Indeed, some hate her.
No Maternity Ward
One of the complaints leveled against the Mayor of Lampedusa is that the island lacks a maternity ward. At present, expectant mothers, according to the Ozy article, have to pay thousands of Euros to give birth in Sicily. This is simply not right.
Well, how about changing this?
I've contacted Mayor Nicolini to ask how much a maternity ward would cost to run and tried calling Lampedusa council today – 7th June – but nobody answered the phone!
If there's enough interest, I'll set up a crowdfunding campaign to raise funds to pay for the construction of a maternity ward and also enough, hopefully, to run it for a few years too. I'll pledge money too.
Obviously managing the migrant crisis has taken its toll on the island's residents so a little appreciation would not go amiss. Providing a maternity ward would go a little way towards saying thank you the people of Lampedusa and to Mayor Nicolini herself.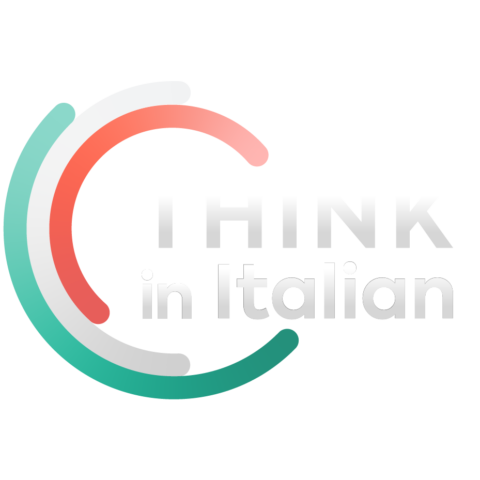 Stop reading, start speaking
Stop translating in your head and start speaking Italian for real with the only audio course that prompt you to speak.
While I attempt to establish contact, it is possible to donate to help Lampedusa:
There's the Lampedusa solidarity fund – bank account: C/C DI SOLIDARIETA'UNICREDIT S.P.A. – IBAN code: IT 71V 02008 82960 000102873863 – CAUSALE (Reason for bank transfer): "SOLIDARIETA' PER LAMPEDUSA" – just copy and paste.
And the island is trying to raise money for a library: C/C DI TESORERIA ORDINARIO – UNICREDIT S.P.A. – IBAN code: IT 21A 02008 82960 000300001307 – CAUSALE (Reason for bank transfer): "CONTRIBUTI DA PRIVATI PER COSTITUZIONE BIBLIOTECA" – just copy and paste.
This information comes straight from the Lampedusa and Linosa council website – which is in Italian.
Who Could Help?
Maybe you are a migrant who has started a new life or maybe you are the relieved relatives of migrants who made the dangerous crossing to Lampedusa, or maybe you are someone with Italian ancestors. Or you are simply someone who'd like to help. Who ever you may be, one thing is clear, Lampedusa needs a hand, It sounds as if a maternity ward would make a difference.
Let me know if you'd like to help via a comment, or simply transmit this post via social media. The more interest is generated, the greater the chance of Lampedusa getting a maternity ward.
Over to you! Thanks for reading.
Even if this gets nowhere, at least I've tried 🙂
---
Lampedusa photo by lucasiragusa