Yes, I know Monday is now but a memory, and that it is now Wednesday. But Monday was a fun day!
Why a fun day? Well, aside from the usual stuff, I also made a vulgar suggestion to an artist I had never spoken to before – in Italian, then, after having retrieved the little one from his school, I met up with two American friends, Chris Bright and Sean Carlos for a couple of pints down at the good old 442 – in the company of the 5 year old bundle of energy. To cap it all, in the middle of Monday I received a request for a translation which had to be completed by Tuesday morning.
To cap things off, and just before I was due to collect the little one, it appeared that persons unknown had been trying to hack my Italy is in site, which turn turned added a dose of 'frenetic' to what had already been quite a hectic day. In order to block the potential hack and prepare myself for the worst, I whizzed around changing passwords, and making backups, just to be on the safe side.
Then came the news that the Italian mother in law had been admitted to hospital with breathing problems, which caused worries all round. The poor lady is something of a ticking time bomb, and years of chain smoking have left her health somewhat unstable. A great shame, she is a very sweet person.
Despite all the action, I managed to get the translation job finished on time, and the client was quite pleased to discover the nicely formatted, thanks to WordFast, final version lying in her email inbox on Tuesday morning.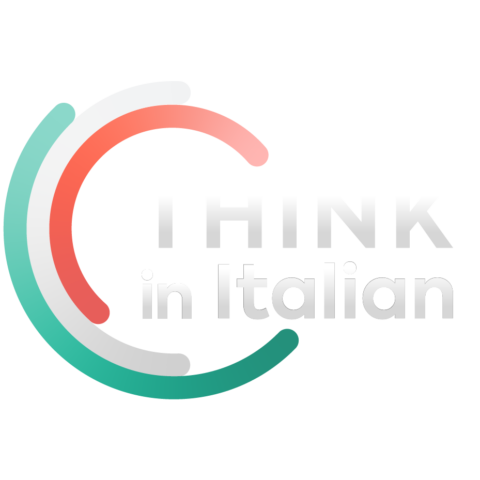 Stop reading, start speaking
Stop translating in your head and start speaking Italian for real with the only audio course that prompt you to speak.
As for the vulgar suggestion I made to the artist, who, as I have already mentioned, I had not spoken to before in my life, I am pleased to say that said artist was not the least bit put out by what some artists may have considered a potentially sacrilegious idea. Although I won't mention exactly what I am up to, you can read more about the idea on my new Italy is in Italian contemporary art site, in this my 'Art Meets Business' article over on Italy is in.
At least the drink down the pub was pleasent, and I was pleased to hear that Chris seems to be getting things sorted out on the looking for a job in Italy front. Sean was in fine form too, and we exchanged geek info about WordPress and he ended up asking me if I really was 'just' an English teacher, after I fired off some info about server file permissions (775 for most folders and 644 for most files, incidentally), after I mentioned the attack which appeared to have taken place. Yes, running your own web sites can be traumatic at times.
I finally got to bed at around 2am, think is was. Great, and Tuesday was to prove no less hectic.
Actually the activity of both days left me dog tired, and I ended up collapsing and falling asleep on the sofa with the dog last night.
At least today will be a little less fraught, I hope.