Once again Italy is being battered by heavy rain.  First it was the scenic Cinque Terre area of northern Italy to be hit by terrifying flash floods, areas of Tuscany suffered too. Then the nearby city of Genoa saw the worst flooding in recent years.  Yet these seemingly natural disasters are not always caused by nature in Italy.
The floods and mud slides left extensive destruction in their wake, as well as a number of deaths.  Now, there are reports that Turin could suffer extensive flooding as the overflowing Po' bursts its banks. Schools are closed in Turin today.  A riverside hospital in Turin has been evacuated.  The flood alert has been withdrawn for Turin, for the moment, but the rains are likely to continue until Wednesday this week.
Other areas of Piedmont are being closely monitored and land slides which seem to be very common in Italy have already occurred.  Further evacuations have taken place.
Rome, Italy's capital, was brought to a standstill after rain stopped play in the city.
Areas to the west of Genoa have been evacuated and water courses are being closely monitored.
It's not just northern Italy either.  Southern Italy is now taking the full force of November rain storms.  One person has died and others are missing.  A flash flood near Matera hit a car leaving two people missing.
Reports on chaos caused by bad weather in Italy are still coming in.
Here in Milan where I live the rain has recently stopped. Even in this city which sits on a plain there are concerns that the river which runs under the city, the Seveso, may make its presence felt. In view of Milan's location, mud slides are highly unlikely here, but flooding is not. To this I can attest, for I once woke up to find the apartment block where I once lived surrounded by water as the underground river made a bid for freedom. A manhole cover just down the road from that apartment block regularly became a fountain.
A couple of days of heavy rain wreak havoc in many areas of Italy.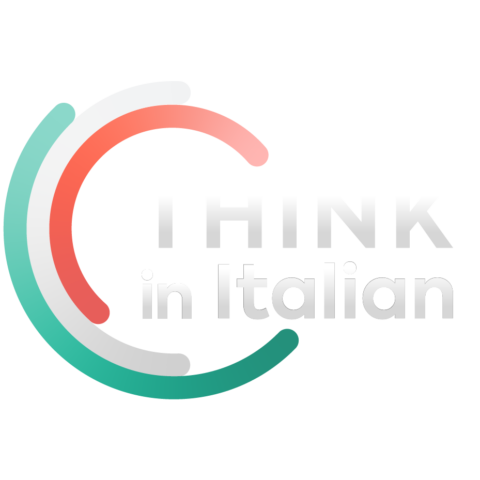 Stop reading, start speaking
Stop translating in your head and start speaking Italian for real with the only audio course that prompt you to speak.
Experts say that the majority of the havoc could have been avoided with a little forethought.  Italian geologist Mario Tozzi blames many of the flood damage problems on excessive construction.  Tozzi also observes that heavy rains have been hitting, and damaging, Italy for the last 20 years.
The Causes
Italy is a mountainous country.  Steep slopes give way, leading to landslides, rivers of mud, detritus and, sadly, death.  Water courses have been diverted, built over and hemmed in by construction.
Despite storms and landslides being an annual occurrence in Italy for more or less the last 20 years, not a lot is being done to prevent the storms from leaving death and destruction in their wakes.  Climate change is also being blamed by experts like geologist Mario Tozzi for making heavy rains a more common annual occurrence in Italy.
In Genoa and the Cinque Terre, investigations into the causes of the flooding have begun.  Persons unknown face charges of manslaughter and negligence.  I spoke to a friend of mine from Genoa who has a business in the city.  He was fine and told me that the local authorities have been talking about doing something to prevent flooding for years, but nothing has been done. Soon after flash floods left piles of cars on streets in Genoa, calls were made for the city's mayor to step down.
Catastrophic Construction
Then there are development laws which effectively encourage speculation.
Areas of woodland are set alight in Italy all over the peninsula during the summer months in the knowledge that building permission will eventually follow.   The unscrupulous types behind the fires are often content to wait years for permission to be granted, or else organised crime helps twist arms.
Only burning hectares of trees renders vast areas of land unstable.  The roots of the trees acted as a kind of glue which helped prevent large chunks of land slipping into valleys and water courses.  Remove the trees and mud slides are a highly probable consequence.  These videos demonstrate the consequences in the Cinque Terre and Genoa.
Italy needs to intervene to prevent further death and destruction.  Aside from shoring up hillsides, creating storm drains and widening water courses, the law needs to be changed.  Building permission should not be granted on areas of woodland destroyed by fire, ever.  This would help prevent speculative burning taking place; it would save lives and, it would save money.  Clearing up all the mess is costly and the bill is being picked up by those who pay taxes in Italy.
Maybe the time has come for Italy to act before an extremely serious disaster occurs.