One of Blog from Italy's aims is to tell the world about the good things you will find in Italy.  Good things like Calabria for example, where fellow blogger Cherrye runs a bed and breakfast.
Now, why that funny title to this particular post?  Quite simple.  The web is a much better place to put the hours of hard work writers and journalists spend running up well written informative articles which are often supported by the endeavours of professional photographers.
The magazine articles look impressive, trouble is though, they die.  They become forgotten about almost as soon as the next edition comes out.  That impressive collection of creativity which is a magazine becomes consigned to a bookshelf, or worse, ends up in the bin.  How sad.  It's almost as if all that effort has gone to waste.
Sadly too, there is no way the writer of the original article can tweak it, update it and increase its longevity.  This is why the Internet is much, much better than printed magazines, newspapers, or even books.
Web Articles Last
Just imagine that someone writes a long article about some idyllic location in deepest darkest Italy.  First the reader has got to know that such an article has been written.  This is not easy, and often you hear about that intriguing article when it is just too late.  You head off towards your favourite news-stand and ask.  'Sorry' comes the reply, 'We sold the last copy yesterday'.  Pity.
Oh, I suppose if you were really keen you could always order a back copy, but then not many bother.  Indeed, why should they?  You'll have to pay a premium for one single article.  That's it, you tried, and you failed.  End of story.
Now, imagine the same article comes out on the web.  A friend tells you about it, he sends you the link, or another friend prints off a copy and brings it to you at work.  Or what if you remember that you saw an interesting article on Calabria, but you can't quite remember where you saw it.  At least with the wonders of Google you stand a fighting chance of tracking that old chestnut down.  Of course, if you bookmark that impressive article, you can return to it time and time again, whenever you want.  Web articles do not often end up in the bin.
Web Content Matures Over Time
Even better, in the meantime, the writer has discovered a new nugget of information and added it.  So when you do land on that favourite page, you find more juicy information, and you may even spread the word.
Just imagine if someone writes about a potentially hot new tourist spot, such as Calabria, but that there are not too many hotels or bed and breakfasts in the area.  In this case, a web article is a winner, in that it can have potentially useful adverts which contain links to places to stay which are still there.
That five year old magazine or guide book just cannot hope to match just how up to date the world wide web can be kept.
Web Content Weighs Nothing
Oh, but, you might be saying,  I can't take the web everywhere.  Well, this is not all that true, because you can suck stuff of the web and pop it onto one of Amazon's cool Kindle
(link to Amazon US) reader devices.  Then you can carry around a mountain of information without it weighing as much as a small mountain.  Yes, magazines are not the lightest of publications, and if you try to transport four or five, you will know about it.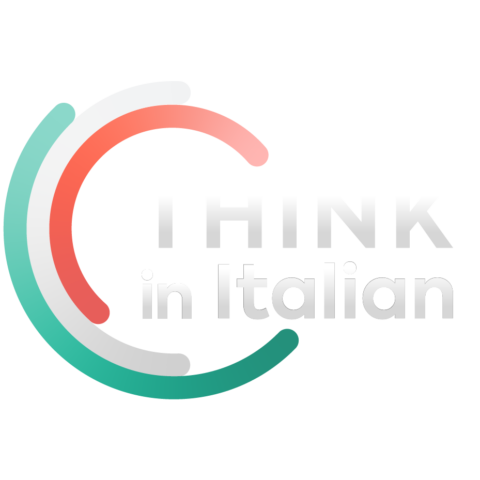 Stop reading, start speaking
Stop translating in your head and start speaking Italian for real with the only audio course that prompt you to speak.
This is why the web is such an excellent source of information, it's so darned portable.  Data is one of the few things that can come in incomprehensible quantities, and yet weigh nothing.  Perfectly portable.  Soon other, cheaper Kindle reader-like devices will appear, and users will be able to have mountains of lightweight, so to speak, information at their fingertips.
Once these finger friendly devices really start taking off, you'll just need to hover near a wifi point to be able to access your favourite articles and sites and check for updates.  Yes, the web is so darned convenient.  It is also, potentially environmentally friendly too, in that web based magazines, blogs and other sites do not consume forest fulls of trees.
Web is best for Ads
Then there is advertising.  A controversial subject, but at the end of the day, many publications, both off and online simply would not exist without it.
When one thinks of advertising TV springs to mind, and TV ads are pretty irritating, and horribly samey too.  You see the same old mega brands time and time again, often trying to persuade you to part with your money for something you would rarely consider buying.  Still, TV ads serve to keep those good old brands fresh in your mind so when you go to the supermarket to pick up those necessities you often choose products whose name you have seen plastered all over the TV.  Nope, I'm not a fan of TV ads, they are far too intrusive and often banal.
Web Ads are Democratic
Web ads are generally much less invasive and are more likely to show you something that might just be worth investing in.  Google has, just about, mastered the art of tying ads to content, so while you are reading about Italian cheese, with a little luck you will see ads for Italian cheeses.  You may even discover an interesting site that you never knew existed before, because web ads cost less and, so far, have not come to be dominated by over worn super brands.  You could argue that web advertising is much more democratic and free market friendly.
Have you noticed the ad in this article?  I hope so, but I'm not sure.  It's an attempt to provide an ad that generates interest without flashing on and off, or popping up, or under, or dropping down and sliding up – just while you were in the middle of reading something, and causing you to lose your place.  I don't want to see that kind of ad on Blog from Italy if I can at all help it.  By the way, the ad you can see in this post is experimental and is not generating any income for this site.
Web Ads Forever
As with web based articles, ads on the Internet can have an extraordinarily long lifetime too.  And with the wonders of web technology, they can be updated easily.
The lifetime of a newspaper ad is fleetingly short, and to make the most out of advertising in the printed press substantial investment is required.  Indeed, the costs are simply too sky high for all but the most established and profitable of businesses.
With the web, however, you could possibly persuade a blogger to allow you to display a nice ad for a whole year at potentially a fraction of the cost of advertising in a glossy magazine.  And the ad is likely to be much more effective because it often sits well with and even compliments content.
The Web Blows Printed Content Out of the Water
Yes, the WWW blows printed publications right out of the water in my not so humble opinion.  And yes, I'd be happy to sell some spots to advertisers, especially if I think the ads will provide products and services which readers of mine might find useful.
Should Blog from Italy manage to generate enough ad income, then I might, one day, try to provide those wags who have voted for one post an hour with what they purport to want!  Serve 'em right!
—————————————-
Please note that I have unashamedly stolen the photos in my 'home brewed' banner above from Cherrye's clever post over on her My Bella Vita blog.  Hope she doesn't mind 😉