If for example, you are looking for expats in Vicenza or some other place in Italy, then signing up for an ex pat forum may not be such a bad idea, especially if you have only just moved to Italy.
Indeed, there is an entry here on the British Expats.com forum which is an example of expats looking for others in the Vicenza area of Italy.  And here is another forum with someone hunting for expats in Vicenza on the Expat Talk forum.
Whether you are an expat in Vicenza or any other part of Italy, then you can use Google to track down expat forums.  Here is what you will find on the first page if you Google 'expats in Italy'.
Expat Forums About Italy
This is a brief list of the sites on which you will find forums for expats.  Other sites are listed by Google on the first page of search results, but are not forums.
ExpatsinItaly.com February 2010, ExpatsinItaly's now has its own forum section – the name of the web site is pretty self explanatory.  I have to say that I had heard mixed reports on the former forum section which was called Expattalk.com and I know of a number of expats who did not bother with it any more as it had some members who could get a little nasty.  However, that said, many do seem to find the forum very informative, and there are some people there with a wealth of knowledge on many aspects of Italy.  I would suggest reading for a while, and then consider registering if you are after information on a specific Italy-related matter and seeing how you get on.  UPDATE: 10 April 2009 – The forum owners were appealing to members to be more 'civil', as they are aware that there is a problem, and are attempting to resolve it.
The ExpatsinItaly.com site has recently undergone a facelift, and the new site does look very good.  The forums have been redesigned too.  I did have a quick look and noticed at least one of the older members still on there.  While I'm not 100% sure, it does look as though this member is the very same person who I managed to have a run in with after this post had been discovered.  While grumpiness may still be encountered in the new ExpatsinItaly.com forum, there seem to be more moderators now, so perhaps such incidents will be stifled more quickly.  One hope this is the case, as the site can provide people with a huge amount of information on Italy.
LifeinItaly.com also has a forum, called my.lifeinitaly.com which is frequented by CJ Charles L. Joseph an estate agent who works for Magical Marche, a real estate firm and with Luchetti & Partners Studio Legale Tributari, a law firm that offers tax and financial consultancy services.  Incidentally, The Italian word 'Tributario' is basically 'Tax Law' in English, and Italy has both lawyers acting as tax specialists, and accountants too, often referred to as 'commercialista'.  The tax lawyers will tell you what you should pay and the accountants will tell you how much and by when.  CJ's presence here, and on the Expattalk forum certainly adds value in that you can count on reliable down to earth advice on residency and legal issues.  my.lifeinitaly.com forum is divided into lots of useful categories, which is very helpful.
expatforum.com has an Italy section, but it's not as well organised as the my.lifeinitaly.com site in my opinion.  There are no categories which you can use to quickly refer to when trying to pin down info on a particular issue.
expatinterviews.com has an Italy section.  Indeed, I must get round to submitting my interview to them as they've kindly asked my to write a little about myself for them.  Expatinterviews is a useful resource for tracking down people working in Italy, and several trustworthy people I know are listed there, including writerholic lawyer Michelle of Bleedingespresso.com and fast becoming writerholic Cherrye of my-bella-vita.com.  The site does have a forum, but it is not divided into categories and does not appear to be that active, alas.
Both Michelle and Cherrye know more than a little about life in Italy especially down in the south of Italy, so following their blogs is not a bad idea at all.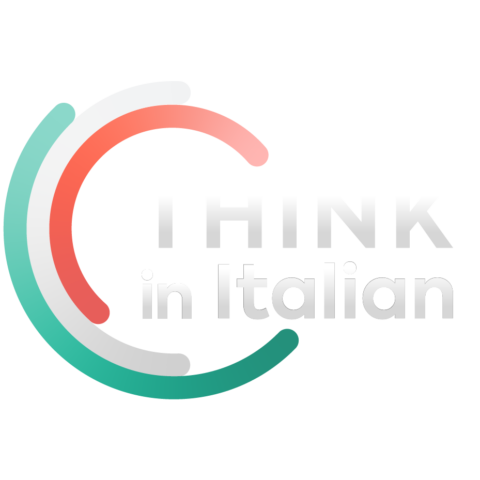 Stop reading, start speaking
Stop translating in your head and start speaking Italian for real with the only audio course that prompt you to speak.
And Texan Cherrye runs a B&B down in Catanzaro in south Italy, so if you go stay with her, so to speak, you can grill her about life in that neck of the woods.  Not a bad idea if you are considering moving to Italy or buying a holiday retreat in that area.  Prices are very reasonable, and Cherrye and Peppe's Il Cedro Bed and Breakfast website is definitely worth checking out.
expatblog.com has a Italy forum too.  It is divided up into Italian regions and cities, but as with expatinterviews, the forum is not that active.
Two other forums that do not show up on the first page of a Google search just yet are ItalyMag.co.uk and Italylogue.  At Italymag you may come across the omnipresent Michelle of BleedingEspresso.com, who is writing articles on Italy for the site.  ItalyMag's forums are very active too.
Other Useful Expat in Italy Resources
Travel writer Jessica Spiegal is behind Italylogue and while Italylogue's forum has a section on expats, the Italy Travel section is much more active.  I think it would be fair to say that italylogue is better for those wishing to come to Italy on vacation than for expats.  However, having said this, aside from knowing plenty about Italy, Jessica knows quite a number of people who live all around Italy, including me, so if she cannot answer a question, she will probably be able to find someone who can.
Expat Me
Then of course, there is this site, Blog from Italy, which is to an extent, like many blogs, a form of forum in itself.  Have a hunt around in this blog's many categories or contact me via this site's contact system to ask a question.  I do try to respond to all the mail I get, but don't manage to do so always.  If Blog from Italy ever becomes a full time job, then I will endeavour to answer more emails, but, to be on the safe side, post a comment, and if I don't respond, someone else just might.
Blog from Italy is quite well frequented by expats, so you may well end up being able to track down those expats in Vicenza.
Connect Via Blog from Italy's Links
Then of course for real horse's mouth info on living in Italy as an expat, check out my links section.
For those who are recent expats in Italy, or will become expats in Italy shorty, it's probably a good idea to check out several Italy blogs too, and then follow them via Google Reader or a similar rss reader, so you can end up with a good overview of Italy, and make some useful contacts and, maybe, some great friends.
If you know of any other good forums for expats in Italy, then do let me know.
Happy surfing!