Milan, like many cities, is not full of houses with gardens.  At least not at first sight, and not at street level. You see, most Italians residing in cities live in appartments.
Appartment buildings come in all shapes and sizes, from two stories up. You often see 15 or more storey buildings here.  At only four stories, the appartment building I live in is not tall.
As you may expect, not many appartment dwellers are lucky enough to have their own personal gardens.  Well, those not living on the top floors.  However, if you happen to wander around, and actually raise your eyes above ground level, you see some of the most amazing sights.
Quite often you find that the upper floor or floors resemble a traditional ground based house, or more commonly a bungalow (that is a one storey house in the UK, for anyone not familiar with the term, which I believe to be Indian in origin).
Surrounding these 'houses in the air' are balconies and huge terraces and I know of at least one appartment which even boasts its own swimming pool.  The thing which strikes me most about these on-high spaces, is the amount of vegetation there often is.  Some of these spaces do there level best to resemble a miniature forest with trees and bushes of all shapes and sizes.  It does make you wonder just whether the buildings were built to support what must be a considerable amount of extra weight.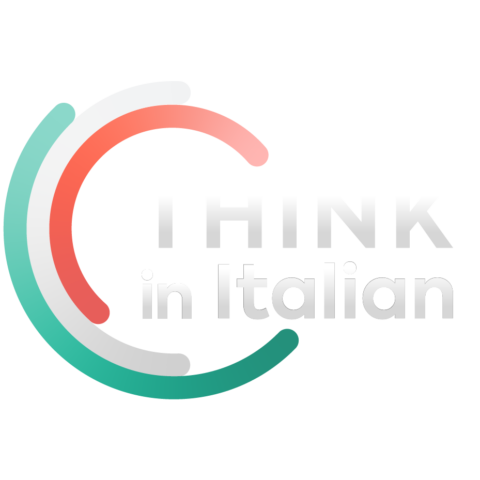 Stop reading, start speaking
Stop translating in your head and start speaking Italian for real with the only audio course that prompt you to speak.
I have long dreamed of flying over low over Milan in a helicopter, because I'm sure I would see some amazing sights.
The next time you find yourself in Milan, or Italy, for that matter, because this phenomenon is common throughout the peninsula, look up and try to catch a few glimpses of some of these roof-top marvels.  They fascinate me.
I would love to own one of these gardens in the air, but alas, they come at a price. You pay approximately 50% of the price of cost of 'covered' appartment space.  Prices here are by the metre.
Depending on the area, you will pay around €4000 a square metre, so that's €2000 per metre of terrace space, minimum.  If you go for some of the more central parts this figure can easily quadruple.
Who owns all these houses on houses?  Well, it appears that it is, or was, quite common for the builder of an appartment building to reserve the final two floors for him/herself and family.  He or she kept the best spot, with a great view too.  Now, of course, the original apartment owners have moved on, but not always.