It has always fascinated me how early people explained natural phenomena, and so gave birth to many legends and folk tales. For example, rocks left behind by retreating glaciers, and often very different geologically from where they now lie, were thought to have been hurled there by quarrelling giants.
Usually when I visit a new area, I gravitate to those sections of book shops and tourist information offices where such information can be found.  On moving to Barga I did exactly the same, and emerged from the local edicola (newsagents) with a book of legends of Italy's Apuan Alps ("Le Leggende delle  Alpi Apuane" by Paolo Fantozzi).
Part of the Apennines, this mountain range in northern Tuscany faces Barga from across the Serchio Valley; they provide a barrier between the Valley and the sea to the west.  The book is in Italian and so my progress with it has been somewhat slow and laborious, but what wonders and delights it has revealed.
From all the west-facing aspects of our house in Barga, I can look out at the Apuan Alps, especially the Pania Secca, Pania della Croce and Monte Forato, and each time I do, I see a legend – "The Dead Man" (L'Uomo Morto).  I have become very fond of him and often greet him with a "Buongiorno" as I open the blinds in the morning.
Despite his name, his story is not malevolent; quite the contrary in fact.  It is a tale of selfless love and sacrifice, and its familiarity breeds no contempt.  Rather, it reinforces my love of this area, and admiration for its people who have barely eked out an existence here for centuries, but who knew and understood their land, even though they might not have been able to have delivered a geography or geology lesson about it.
The Dead Man Legend
Many, many years ago, where "The Dead Man" now lies, were rich, open pastures, from where one could look eastwards to the Serchio Valley, or westwards to the sea.
It was in these pastures that, during the summer months, young shepherds and shepherdesses bought their flocks to graze on the rush grass.  It also provided more than ample opportunities for romance.
A young man and woman fell in love there and pledged themselves to each other.  He, however, was restless, and his eyes and thoughts turned increasingly to the sea and dreams of adventure.  As the autumn came and the flocks were driven down to the lower slopes, the young man set off for his life at sea.
The following year, when the sheep were again taken back up to the rich upland meadows, the young woman constantly looked towards the sea, waiting for her love to return; but he never came.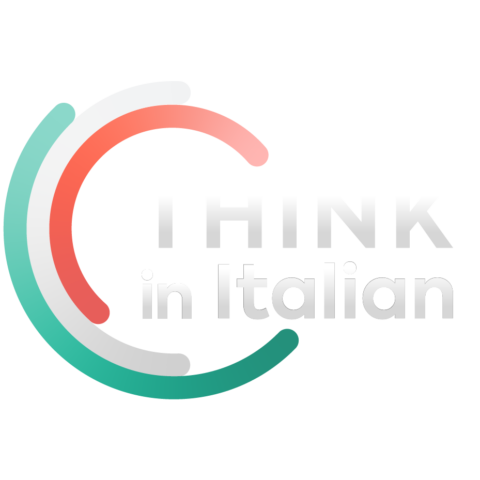 Stop reading, start speaking
Stop translating in your head and start speaking Italian for real with the only audio course that prompt you to speak.
She grew ever more sad and this, as well as her beauty, caused another young man to fall in love with her. Eventually she told him why she could not return his love.
Determined to try to lessen her heartbreak, he climbed to the top of a nearby mountain and asked how he could do this.  His answer was for him to lie down and turn into a mountain as this would prevent the young woman looking towards the sea.
And he lies there to this day, his profile clearly shown on a clear day against the sky.  Sometimes he is smothered by blankets of cloud.  Sometimes he wears only a thin blanket.  Sometimes he is starkly outlined.  Currently he is wearing a stubbly white beard from our first snowfall of the winter.
A Charming Explanation
Of course, it is only a story, but I find it such a quirky way to explain the presence of a mountain which really does look like the profile of a "Dead Man", and so much more imaginative than a "bare bones" lesson.
Imagination, and not scientific knowledge, is what early people used to explain their world, and it is something I always try to take with me whenever I go out.  Without it the world, to me,  seems a much duller place.
By Jenny M Want
For Jenny, living in Italy is a dream come true. A retired teacher, she now lives in scenic Barga in Tuscany with her partner David.
Immersed in Barga life, Jenny passes her time writing, researching, observing and learning.
Jenny has written a fun book for children set in Barga, Tuscany – The Bat of Barga.