I've been a bit too snowed under with work recently to write much about what's going on in Italy.  Meanwhile though, little storms have been blowing up all over the place in the Living Museum.
To kick off, we've got the allegations of corruption levelled at Guido Bertolaso, the head of Italy's civil defence organisation. This affair is still fizzling away, although Bertolaso seems to have evaded most of the flack.
The Bertolaso affair though, was merely the tip of an iceberg.
Money Laundering Corporations
Next up there has been a huge tax evasion and money-laundering scandal involving a company in the Telecom Italia group, major internet provider Fastweb, and a senior Italian politician who has now resigned after allegations that he only managed to obtain his seat in the Italian parliament as a result of mafia organised vote-rigging.
The money laundering scandal is still at full blaze, and today the former head of one of Italy's biggest internet providers Fastweb, is having long and not so cosy chats with investigators.
But there's more:
Election Bungle
Belusconi's party is at the centre of one almighty election bungle which is giving the impression that left and right hands within his party have no idea what is going on.
The net result of this right royal foul up, which has angered Berlusconi, is that Berlusconi's party might well be excluded  from forthcoming regional elections in both Lazio and Lombardy.
Lazio and Lombardy are key regions for Berlusconi's party, so if the mess is not put right, things will be awfully embarrassing for dear Silvio.
UPDATE: 5 March 2010
It looks as though Berlusconi and Co may have come up with a solution to the regional election mess.
From what I've understood from Interior Minister Roberto Maroni's press conference this evening, legal eagles have read Italian electoral law in detail and have ascertained that while there are time limits for the presentation of electoral documentation, the interpretation is that administrative authorities can only point out errors, but cannot actually reject the documentation on the grounds of inaccuracies.
In Maroni's opinion this interpretation means that no intervention in terms of new legislation will be required.  If this is indeed the case, and the interpretation is accepted by the courts, Berlusconi's, and others candidates who've had their electoral documentation rejected, will still be able to stand in the elections.  Problem solved.  To give weight to the opinion of the Italian government, a "decreto interpretativo" – interpretative decree – will be issued.  This will serve to clarify the law for Italy's regulatory bodies.
What remains to be seen is whether the Italian government's interpretation is shared by the Tar – Regional Administrative Courts – which have been reviewing the problem documentation presented by some Italian political parties.  The soon to be issued interpretative decree should help the Tar people see eye to eye with the Berlusconi government.
The bungle fixing "interpretative decree" intervention is not a heavy handed legislative solution to the situation.
An update on this will follow, once the situation has become clearer. 
End of 5 March update.
Update: 7 March
The 'interpretative decree' move instigated by the Berlusconi government to sort out the election bungle has lead to howls of protest from three corners:
Antonio Di Pietro – the leader of the Italian Values party, and out spoken critic of Berlusconi's government, has called for the 'impeachment' of Napolitano Italy's president, on the grounds that by signing the Berlusconi decree, the President did not respect Italy's constitution.  Under Italian law the concept of impeachment does not exist.  However Di Pietro strongly believes that Napolitano has not acted in the interests of Italian democracy.
Further, Di Pietro considers the decree to be yet another ad personam move by Berlusconi's goverment which does more for Berlusconi than for Italy.
Italy's President Napolitano has stated that he merely approved a decree which allows elections to take place in a way which is as democratic as possible.
The Italian Democratic party agrees in part with Di Pietro, but does not believe Italy's President has done something which threatens Italian democracy.
Italians, on the other hand, have taken to the streets in many towns and cities in Italy to protest the decree.  Some 3,000 Italians filled Rome's Piazza Navona to vent their anger, albeit in a non-violent fashion.  In addition, the web has been mobilised and a plethora of Facebook groups, filled with members who are unhappy with the decree, have sprung up.  The micro-blogging service Twitter has also been used by Italians critical of the move of the Berlusconi government.
All in all though, Berlusconi had to get himself out of this mess, and he has the power to achieve this.  The new decree is not that invasive in terms of messing with the principles of the Italian constitution, although Italians tend to feel that Berlusconi should have simply accepted the mistake and withdrawn from the elections, and not have gone ahead with what some view as being yet another attempt to manipulate Italian law.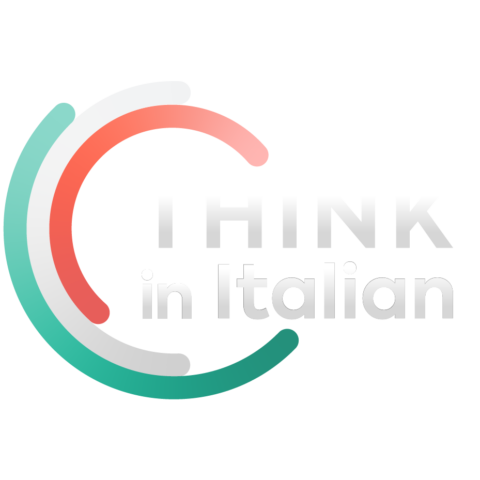 Stop reading, start speaking
Stop translating in your head and start speaking Italian for real with the only audio course that prompt you to speak.
The question is: When will Berlusconi stop?  As to the answer, it's difficult to know what will happen, and just how far Berlusconi is willing to go to.  This is something which worries a few people in Italy.
The word 'coup' is being used by Berlusconi's critics in connection with the new bungle avoidance manoeuvre.
End of 7 March update.
UPDATE 10 March
The "interpretative decree" legislation issued by the Berlusconi government to sort out the election bungle has had some effect.  Up here in Lombardy, the Berlusconi candidate has been re-admitted to the elections.  Berlusconi must have breathed a sigh of relief at this news, seeing as the candidate concerned is a party bigwig.  Maybe he'll treat the judiciary here in Milan with a mite more respect now.  Maybe, maybe not.  OK, the north has been sorted out, so to speak. How about the south?
In the south down in the Eternal city, the picture is far from clear.  According to the Italian news, the Rome candidate's electoral list has been rejected, then accepted, then rejected, then accepted again, and now it's in a rejection phase once more, despite the "interpretative decree".  The Tar court in Rome which is responsible for reviewing the situation, does not seem to feel that the "interpretative decree" does enough.
The silly saga rattles on, with Berlusconi camp politicians devoting far too much time to brushing up their battered image; the damage has been done; than discussing more important things such as reforms.
Meanwhile, Italians have been voicing their opinions on the mess via Italy's most democratic forum: Facebook.  The Italian La Repubblica newspaper, a long time opponent of Berlusca, probably took great delight in the news that voices of dissent are to be found within the "We love Silvio" type Facebook groups.
To sum it all up, Berlusconi's mob are arguing that without Berlusconi party candidates standing in the elections, the voters would not have the choice they deserve.  "Berlusconi is working for democracy" is the message.
On the other hand though, Italians seem to feel that democracy involves respecting laws, and not attempting to fiddle with them to your own ends.
The current situation may lead to a few Italians questioning in the future why Berlusconi should be introducing some odd little law or other.  A law which appears to benefit a sum total of three people, whose surnames just happen to start with a "B" and end with an "i".
End of 7 March update.
Taliban Judges
On the subject of Berlusconi, in his latest attack on Italy's judiciary he referred to Italian judges as 'Taliban', much to their general disgust.  However Italy's judges might have the last laugh, as it is to them Berlusconi must turn to help sort out the election bungle.
One can see Berlusconi trying to butter up to the judges now: "Now when I said Taliban, I did not really mean Taliban in any malicious sense.  I was just joking.  Can't a guy crack a little joke in Italy?".
Boy, would I like to be a fly on the wall in Berlusconi's People of Freedom party HQ at the moment.  Sparks, and other objects, must be flying!  The heating system simply will not be necessary.  There will be enough hot air to take a hot air balloon to the moon, and back!
Legitimate Impediment
The latest, and functional, 'keep Berlusconi out of jail' card goes by the name of 'legitimate impediment', which means whenever someone would like dear Silvio to make an appearance in court, seeing as he's the prime minister of Italy, he can find a 'legitimate' excuse not to do so.
Recently, Berlusconi's crack legal team has tried to use the legitimate impediment card on the grounds that normal everyday prime ministerial activities constitute legitimate impediment.  Italy's, Taliban, judges did not agree with Berlusconi's lawyers' interpretation as to what is legitimate impediment, and told Silvio to be a good chap and turn up in court when summonsed.
I think we can expect the legitimate impediment law to be 'reformed' quite soon…!
Italian Economy
"Bleak", is the word which springs to mind when describing prospects for Italy's economy.  Production is down, and GDP is at its lowest for nearly 40 years.  Only one thing is up: Unemployment. Not good.
Italy's politicians need to pull their fingers out and organise some real reform, but they won't.
The Italian world is doing its usual trick of whizzing along and standing still at the same time.  Keeping up with it all is a little like trying to juggle 10 mini-Milan Duomo replicas all at once.  Not that easy.
Oh, by the way, it's a glorious day in Milan today.