Of Sardinia's little green train, D. H. Lawrence, once commented:
"It's a strange railway. It shoots up hills and down into valleys and races around sudden curves with the greatest nonchalance…", Sea and Sardinia, 1921.
People coming to Sardinia for the first time often have a question: What is the best way to explore the island? Public transport, I have to say, is not as efficient as it should be.  If you wish to get around, particularly if exploring the area around your hotel is not enough for you, then one of the best things to do, is to rent a car.
However, whether you opt for a rented car or not, there is another good way to uncover Sardinia's heart.
It's a little train, which, whilst being slow and not particularly comfortable, it will allow you to see some of Sardinia's most beautiful landscapes.  To explore southern, northern and central Sardinia, you can choose between four special railway lines for tourists. You may even find yourself travelling the same carriage as the late great D H Lawrence. Yes, the little green train is still much the same.
In this post, I'll tell you about a trip along the most popular of Sardinia's four little green train lines.
From Mandas to Arbatax By Little Green Train
The most popular little green train line, which is also the longest tourist railway in Italy, starts at Mandas in central Sardinia, and arrives at Arbatax in the Ogliastra area of eastern Sardinia, after making a trip of around 160 kilometres (A whisker under 100 miles).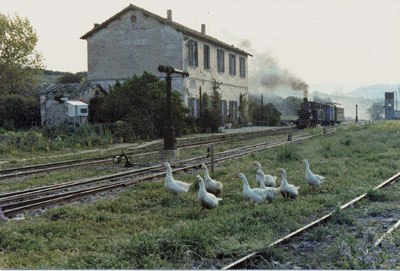 On the first part of the trip you'll be surrounded by green hills.  Then you'll reach Orroli station and Sardinia's famous Red Fortress – the Nuraghe Arrubiu.  After Orroli, the landscape changes dramatically as you enter the Barbagia of Seulo province, and as the little train clambers up a long slope, it offers passengers stunning views of the Flumendosa River below.
Once again, the landscape around you changes as the train passes through the sparse vegetation of the Sadali plateau, before crossing the Gennargentu Mountains where you will pass through long tunnels, cross perilous bridges and espy breathtaking views from an altitude of about 800 meters.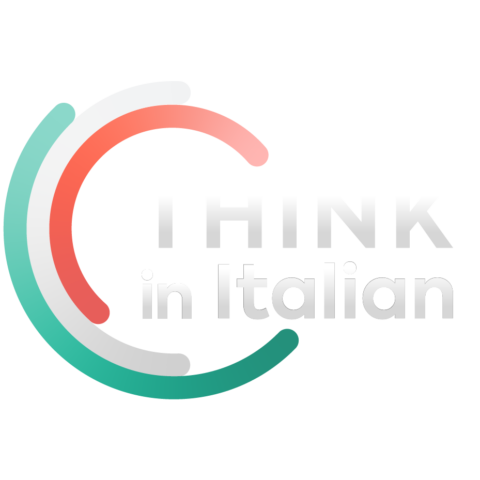 Stop reading, start speaking
Stop translating in your head and start speaking Italian for real with the only audio course that prompt you to speak.
Once you leave the mountains, you will see the lunar landscape of the Taquisara valley and, a short while later, you will start to descend until you catch sight of the sea.  At the end of the line, comes the final surprise: the charming red rocks of Arbatax coastline.
The next time you find yourself in Sardina, check out the island's little green train service. You probably won't regret it, and don't forget to take your camera if you do go for a ride!
Charter the Green Train
By the way, it is possible to have a whole little green train to yourself – it can be chartered by the day: Little Green Train Charter Prices
About Giulia Garau
One of the newest additions to BlogfromItaly, Giulia Garau lives and works in Sardinia, Italy.  A travel lover, she is lucky enough to work for the CharmingSardinia.com travel agency which also deals with accommodation in Campania, Apulia, Sicily and Tuscany.  Giulia also has her own blog about Italy called CharmingItaly.com, in which she offers advice, information and suggestions to those thinking of visiting Italy.  You can reach Giulia through CharmingSardinia's page on Facebook or email her: giuliaDOTcharmingitalyATyahooDOTit
Photo credits:
Sarcidano, Sardinia: Ogliastra on Flickr
The Seui Bridge, Ogliastra – Trenino Verde
Red rocks of the Arbatax coastline – Sdrcosta on Flickr
Giulia Garau's post on BlogfromItaly.com is the product of the Journalism Talent Contest