Well, I wax lyrical about all things Italy on quite a regular basis, as you may have noticed if you visit Italy Chronicles regularly.  There are moans and grumbles from time to time, but at the end of the day, I do love this quirky, if at times mischevious nation.
I suppose it's about time I told you just where I've been in Italy, but just do not ask me to pick a favourite region, as out of those I have visited, I simply cannot.  Every single Italian region I know has something interesting to offer, and that is no exaggeration.
Right, which Italian regions have I been too.  Here's the list:
Lombardy – where I live.   It's got Lake Como, and some of Lake Garda, and a chunk of Lake Maggiore too.   There is Bergamo, Milan and Como city and plenty of other towns and villages well worth exploring, such as Varenna on Lake Como, and Pavia – plus many others too.
Piedmont – a piece of Lake Maggiore resides in this landlocked Italian region, which is home to an ex-capital of Italy – Turin.  I have not visited Turin, but hope to pop over there this summer for a day.  I've been skiing in Piedmont and have visited lovely little towns like Biella and other corners, the names of which I cannot rememeber.
Liguria – where I've visted and stayed in Genoa, the Cinque Terre, Santa Margarita and other nooks and crannies of this Italian region.  I've love the wooded hilly areas which sit along the Liguria coast.  Although I have visited them, I'd love to spend more time exploring .
Aosta Valley – I've been skiing there and have frozen half to death in places like Cogne.   Fabulous panoramas, hearty food and liqueurs which have had my head spinning.  Walking up a mountainside on snow shoes was an expereience I shall never forget, and the views were breathtaking.
Emilia-Romagna – Bologna is a city I spent a mere few hours in, but I want to return.  I've also been to Ferrara and into the depths of the Emilia-Romagna countryside, which is spectacular.  And the food is good too!
Tuscany – gorgeous.  Been to the Maremma seaside area and to the cities of Florence and Siena, plus other Tuscan villages.   The Tuscan landscape is enchanting and certainly lived up to its international reputation.  Yes, I'd love to return and, if I ever manage to make a million or three, would not mind living there either.
The Isle of Elba – not a region, I know, but it is worth a week, or more, of time to explore.  Not sure I would return, but if someone gave me an excuse, I dare say I would go back.
The other islands which sit of the Tuscan coast are beautiful too – I know, I've been and would not hesitate for one moment to recommend them to others.
Umbria – hot and hilly, are the memories of Umbria which spring to mind.  I did not visit Perugia, so have an excuse to return at some point.
Lazio – I've only really been to Rome; three times in all; so I do not know Lazio at all.  An excuse for a future trip, if ever there was one.
Campania – a good few years ago I visited Naples.  I was not overly enamoured of the city, I have to admit, although I think I missed out on a few parts I should've explored, so I'd happily give it another chance.  But I did fall for Capri and I'd dearly love to visit Ischia too, as well as the Amalfi coastline.  Pompeii left me without words, virtually.  It has to be seen to be believed – believe me!
Abruzzo – where I'm writing this now.  Undulating hills, mountains and plenty of places to explore, plus the seaside.  Woodland, wildlife and Pecorino Frizzante wine.  It's not quite as, how can I put this, er, well kept as Tuscany, perhaps.  It's more rugged and wild.  There's something about Abruzzo which I can't quite put my finger on, but I like it.  I do want to return, and probably will do so until such time as I manage to spot a bear.
Trentino – many years ago I visited Bolzano a couple of times and found the area very enticing.  I have not yet seen the Dolomites in all their glory, so I have an excuse to go back.
The Veneto region – Venice, wonderful Venice.  This Italian city is one of the most magical cities I have ever visited.  I am not a city lover, but Venice, probably because of its lack of traffic, is an exception.  Although I've visited Venice three or four times, I feel I could happily spend six months there, if not longer.  Then there is Padova, with its lovely "prato" lawn.  I would return, but would chose Bologna first if I had to make any choice.
How many Italian regions does that add up to?  Twelve out of a total of Twenty, so far.
As I mentioned at the start of this brief tale of my trips around Italy, I do not have a favourite.  I still have not seen enough, and even when I have finally got round to seeing each and every one of Italy's regions, I feel certain I won't be able to make up my mind.
Where do you think I should go next?
Which of Italy's regions have you visited and which would you return to if you could?  Which of Italy's twenty regions have you short listed for your next trip to Italy?
Answers in a comment, if you have a moment.  Thanks!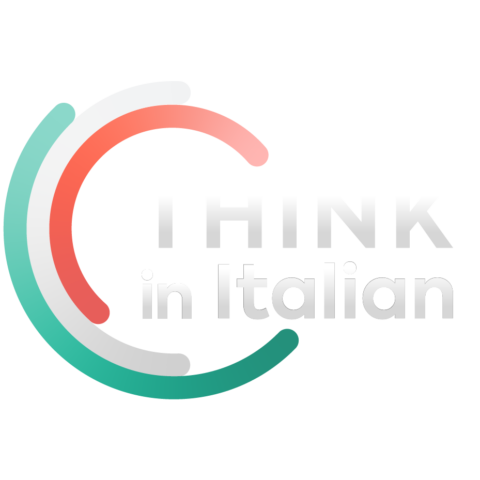 Stop reading, start speaking
Stop translating in your head and start speaking Italian for real with the only audio course that prompt you to speak.