As predicted in the previous post, a reaction from Berlusconi to the news that his wife, who is not happy that he passes too much time with 'minors', as she put it, was not long in coming.
Berlusconi is apparently saddened by the news that his wife has decided to leave him, and has returned to his fortress masquerading as a villa in Arcore, on the boundaries of Milan.  In an attempt to douse media flames, Berlusconi has stated that the affair is a personal matter, and, as such, should be kept separate from his political life.
Trouble is, Berlusconi's antics with eighteen year old babes do seem to indicate that he himself wanted to use his personal life to brighten up his political one.  That strategy may have backfired.
However, it is highly likely that Berlusconi, who is an old hand manipulating the press, will have planned for, let's call it, the 'divorce scenario'.
Waiting for the Divorce Scenario Tactics
At the moment, Silvio Berlusconi is playing the wounded soldier, but he is receiving lots of media attention.  Not all of it is complimentary, and old adversary Rupert Murdoch of Sky fame, will no doubt be wringing as much mileage as he can from the Lario/Berlusconi separation.  Again though, Berlusconi must have been aware of this happening.
Mini-Update: More evidence of the wounded soldier tactic is emerging.  In an article in Italian newspaper Corriere Della Sera today, and on the newspaper's website, Berlusconi is claiming that 'Veronica should be apologising to me'.  And, he is saying that he should be the one divorcing Lario, not the other way round!  Some attempt at table turning is going on.  See the article, in Italian, here: Corriere Della Sera – «Veline in lista? No, sono laureate – Ecco la verità sulla festa di Noemi» – roughly translated this is: 'Beauties to be nominated as candidates? No, they are graduates – Here is the truth on Noemi's Party'.
Noemi is the eighteen year old blonde lovely whose birthday party Berlusconi attended.  It was his going to this party that incurred the wrath of his current wife, Veronica Lario, leading to her decision to leave Italy's ever-tanned political media mogul.
The truth on the Noemi birthday party down in Naples, according the Berlusconi himself, is that he was merely doing a favour for an old friend, nothing more, nothing less, but the press had blown his attendance out of all proportion.  Still, Berlusconi, who has been in the papers rather often recently for his gaffes, must have known that the press was gunning for him.  The man must be rather good at selling newspapers!  And not just in Italy.
A recent statement by Berlusconi that he is 'better than Obama', based on popularity poll results, did not receive particularly favourable media attention.  Maybe people in Italy are becoming a wee bit sick of being told that 'Berlusconi is great', especially when it is the man himself who utters such words, and rather likes comparing himself to Napoleon.  After all, it is possible to have too much of a good thing!
Actually, Napoleon and Berlusconi might turn out to have more than a little in common, in that one ended his days in captivity on an island, and the other might also see out his last years in a form of captivity on an island.  Berlusca does have a rather nice pad on that jewel of a Mediterranean island, Sardina.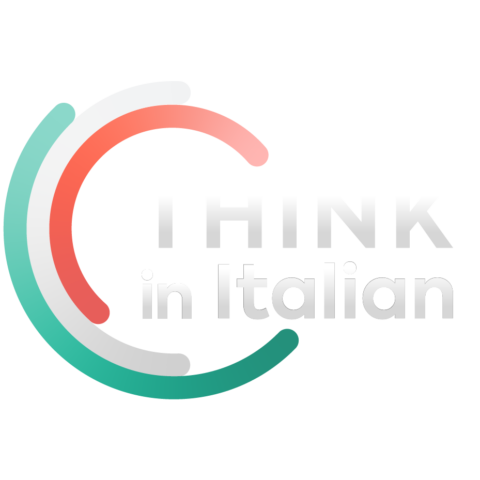 Stop reading, start speaking
Stop translating in your head and start speaking Italian for real with the only audio course that prompt you to speak.
There is an article featured on the front page of today's edition of the Times Online which will give English speaks more background on the Berlusconi and Lario feud here: Italian PM Silvio Berlusconi hits back at wife as divorce battle heats (up?? – Alex)  If you read it, you will discover that the father of the eighteen year old showgirl whose party Berlusconi went to, and who Berlusca claimed was an ex-Craxi chauffeur, probably was not an ex-Craxi man.  The plot thickens.
And here is a cracker of an article, again from the Times Online, which makes very interesting, and amusing, reading: Silvio Berlusconi: Yes, yes, yes, prime minister
Murdoch Smarting
Murdoch is still smarting over having extra VAT slapped on his satellite television operations in Italy, and at the recent introduction of a tax on pornography which is also designed to water down competition from Sky Italy to Berlusconi's own lower VAT rated cable television operation – Mediaset Premium.  It is likely that Murdoch will attempt to kick Silvio while he is down, as the Sky versus Mediaset battle rages on.
The First Digs
Vittorio Sgarbi, an irascible art commentator and politician, has made the observation that Berlusconi's marital failure is akin to a political one too, on the grounds that Berlusconi's parties purport to stand for traditional Christian family values.  One or too other digs, mentioning marriage, and hypocrisy, have also been levelled towards the current Silvio situation.
Things will be hectic over the next week or so.
A Smoke Screen?
While attention is focused on the Berlusconi separation, there is a possibility that a few novel, and not particularly Italy friendly, 'reforms' will slip silently through the Italian parliament.  Legislation watering down the use of telephone surveillance springs to mind, and the pending divorce might even be used as an excuse to push this somewhat mafia friendly law through the Italian parliament.
Keep an eye on the higher numbered pages in the Italian newspapers to see what is going on behind the Berlusconi separation smoke screen.
The Next Step?
We are all waiting with baited breath.  It will be fascinating to see just how Berlusconi plays the situation, and just how he will use it to his advantage.  That is, of course, if he does not decide to stand down.
Behind every great man, there is a great woman.  Either Berlusca has forgotten this, or he is using it.  Pure speculation, I know, but in Italy, anything is possible.
Fuel for the Fire
The artist, Panseca, painted a naughty little image of a nude winged Berlusconi with Italian political beauty Mara Carafagna, also nude.  Ms Lario might not have appreciated the less-than-subtle undertones of the painting.  See it here, and let me know what you think:  Panseca – Berlusconi and Carafagna Painting A case of art becoming satire.