Last Thursday, the Sicilian island Lampedusa witnessed the disastrous arrival of yet another immigrant boat on its coast. Two hundred people, possibly more, tragically lost their lives while trying to get to shore; dozens are still missing.
While African migrants still continue to embark for Southern Italy, the tragedy forces Europe to face up to what some view as being inhumane immigration policies and asylum rules.
According to Human Right's Watch, 19,000 people have drowned on their way to Europe on boats of human traffickers in the last 25 years, of whom 6,000 died in the waters around Sicily. Many unsafe boats aim for the small island of Lampedusa, being their first point of entry into the European Union, and only 70 miles (113 km) from Tunisia.
The ill-fated crossing
The ship that woke Europe up to the terrible fate of far too many African refugees had departed from Libya with migrants from Eritrea and Somalia. Even though the wooden boat was only 20 metres long, it was filled with at least 500 people. Smugglers charge thousands of euros a person for the perilous crossing – life vests not included.
Reports say that as the boat began to show signs of sinking, a sheet was set on fire to attract rescuers. The situation got out of hand and the boat rolled, causing everyone to fall into the sea about a kilometre from the shore. So far rescuers have saved 155 people, almost 200 were found dead and dozens are still missing. Sadly, the voluntary rescue of illegal immigrants or 'clandestini' (as Italy refers to them) from drowning has become an especially risky endeavour. For example, fishermen who decide to pull someone aboard can actually be charged with a crime as a result of Italy's so called Bossi-Fini law which made it illegal to help sea-bound immigrants.
Lampedusa, which has only around 6,000 inhabitants, has already seen over 8,000 immigrants arrive since the beginning of 2013. Many voices, including Italy's interior minister, support proposing Lampedusa for the Nobel Peace Price.
A Prophetic Sicilian Song
Thinking of the lives lost in the Mediterranean sea, a powerful song comes to mind by the Sicilian singer Mario Incudine. I saw him perform this song as a supporting act for Franco Battiato in the Calabrian capital Catanzaro and remember the heartfelt way he introduced it: 'We, Sicilians and Calabrians, have a long history of emigration ourselves. Think of how many Southern Italians went to America by boat. We were once very much like the men, women and children crossing from Africa to Europe to find a better life here.' The chorus of 'Salina', which is written in Sicilian dialect, goes like this: 'If I can't go forth, don't send me back, just let me die in the middle of the sea.'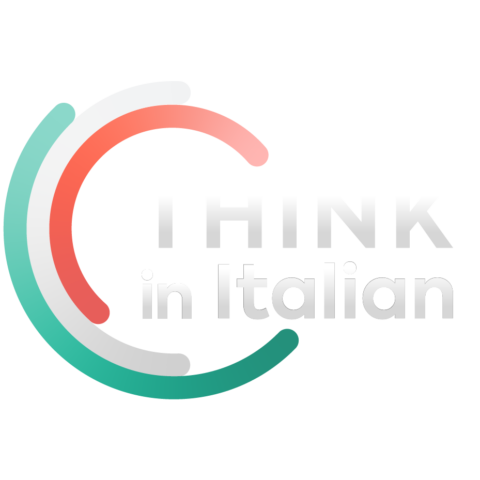 Stop reading, start speaking
Stop translating in your head and start speaking Italian for real with the only audio course that prompt you to speak.
[youtube]http://www.youtube.com/watch?v=e4M_wovXXuM[/youtube]
While Lampedusa mourns and fills its refugee centres with survivors of crossings on overcrowded and ill-equipped boats, Europe's interior ministers are discussing the issue in Luxembourg today. Hopefully, they will sort out a better and more coordinated approach to boat migration. Saving lives should be more important than preventing an overflow of immigrants into Europe. Where to start? As long as global inequality forces people to dream of living in a more prosperous part of the world, refugee policies are only a treatment of symptoms.
Below are the lyrics of the song 'Salina', with which Mario Incudine won the 2009 New Sicilian Song Festival. Are there any translators of Sicilian dialect to English in the house?
Partu sempri di ccà, a lu scurari

quannu l'acqua cangia 'u so coluri.

Pigghiu stù cori e lu jettu a mari

e fa cerchi di tutti li misuri.

 

Ogni cerchiu è comu 'na canzuni

comu li nuciddi a notti di Natali

la me vuci nun si vota arreri

l'occhi su oggi lu pinzeri è già dumani

 

S' un pozzu iri avanti

un mi mannati arreri

lassati muriri ammenz'o mari

 

Ti vulissi purtari intra li mè occhi

intra stù iocufocu di ummiri e di specchi

ammenzu a sti trazzeri di omini affunnati

ca ormai su sali e lampi e addumunu i nuttati.

 

Ma iu caminu ancora 'ncapu stà strata nova

e sentu sutta 'o pedi ogni petra ca respira

c'u sapi su daveru derrì 'u suli c'è 'a fortuna

o è sulu 'na minzogna ca svapura di matina.

 

S' un pozzu iri avanti

un mi mannati arreri

lassati muriri ammenz'o mari

 

E' già luci a Capu Spartiventu

un sacciu si è lu suduri o si è lu chiantu

ha passatu tantu tempu intra l'occhi

'nta li manu haiu sulu arbuli sicchi.

 

M'abbrusciunu intra l'ossa ancora li feriti

nautri trentunu jorna e trenta nuttati,

ppi grapiri li porti e vidiri unni siti

ancora trenta notti e trentunu jurnati.

 

U respiru si fà chiantu, lu sangu fuddia

u scuru diventa scantu e l'amuri malatia.

 

S' un pozzu iri avanti

un mi mannati arreri

lassati muriri ammenz'o mari
Let's hope everyone works together to prevent another tragedy of this magnitude from ever happening again. Musical pleas, while they do help draw attention to the problem, are not enough.
Photo by Micniosi
By Sanne De Boer
Sanne de Boer divides her time between Amsterdam and a small village on the Ionian coast of Calabria.
Sanne works as a freelance journalist and editor, enjoys making her own wine and is addicted to the zest of bergamot orange.
You can follow her on Twitter @Zzitalia or her Facebook page.