PLEASE NOTE: This contest is now closed.
For a little fun, and to hopefully resurrect a few happy summer vacation memories, Blog from Italy is holding a recipe contest.
The US version of the famous La Cucina Italiana cookery magazine has kindly put up three one year subscriptions as prizes for each of the lucky winners, and, the winning cooks will all have details of their delightful dishes published here on Blog from Italy, along with a photo.
If you would like to participate, then read on for details, and those ever important rules.
The Contest
Your recipe mission, should you choose to accept it, is to come up with the most delicious organic Italian soup for fall weather.
There is, however, a little catch, in that is there is a 'jolly' ingredient, which means if your super recipe includes this yet to be revealed substance, the recipe will not make it through to the next round of the judging process.
Contest Opening and Closing Dates and Times
Hold your horses, please:
Entries can be sent in from the 12th September 12:00am GMT. The deadline for the receipt of entries will be midnight GMT on the 19th September.
If you feel as though you are up for this savoury challenge, then here are the rules:
The Recipe
Organic Italian soup for fall weather – the aim is to come up with a palate titillating soup, which is easy to prepare for all levels of cooks. You should try to use organic ingredients wherever possible.
The Rules
1. You may use as many ingredients as you think fit, but bear in mind that simplicity is one of the factors upon which all entries will be judged. Italian cuisine is famed for its simple nature, and entries should reflect this essential characteristic of Italian cookery.
2. You must use ingredients typically found in Italian cookery, so nothing too exotic, and if our judges cannot find an ingredient or ingredients, then the entry will be automatically disqualified. Note that there are very few packaged or pre-made foods in Italy, although broth cubes exist. There are not very many canned vegetables either.
3. You must specify particular ingredients in detail, which means be precise when mentioning the type of tomatoes, for example. Again, remember that if the judges cannot find the exact ingredient or a suitable equivalent, the recipe will not be considered. If you want to use a broth or stock cube (OXO in the UK, bouillon cubes or grains in the US), then specify broth, and what type of broth it is – again though, remember that the recipe should use natural and where possible, organic ingredients.
4. You may not use unchanged a recipe you find in a recipe book. The judges in this competition are experienced Italian food experts, so they will spot a borrowed recipe.
5. You may specify the use of any easily available cookery equipment, but keep ease of preparation in mind.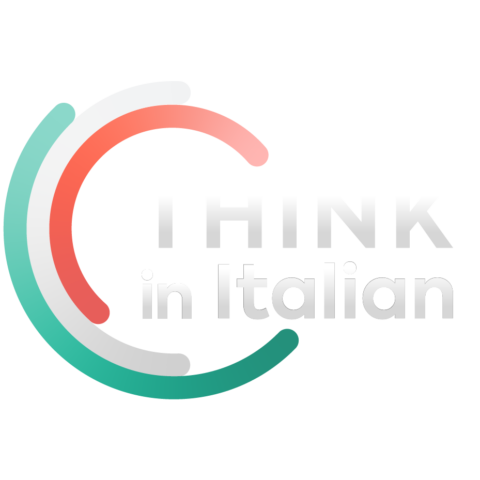 Stop reading, start speaking
Stop translating in your head and start speaking Italian for real with the only audio course that prompt you to speak.
6. Entries must be in English, and quantities and method must be accurately specified, in US, Metric or British Imperial units – but preferably in Metric units, to help the judges. Here is a useful conversion chart to help you with this, courtesy of Cristina Fassio of Expats in Italy and there is also Josh Madison's very handy and free "Convert for Windows" utility which you might like to consider too.
7. Recipes containing the 'jolly' or mystery ingredient will not go forward to the next round of judging.
Send Entries here
All entries must be sent to this email address – which will go live at the start of the contest on the 12 September from 12am GMT:
[email protected] (that's 'bf' 'i' as in 'I am Italian')
Judging
The chief judge is Italian cookery expert and professional chef, and Blog from Italy contributor, Judith Greenwood of Think on It. Judith will be ably assisted by cookery course partner Alberta, who also runs La Casa San Martino Agriturismo accomodations in Umbria, and food expert Rowena of Rubber Slippers In Italy.
In addition to the opinion of the judges, the following bloggers will also test the short-listed recipes.  Some of these bloggers are experienced cooks, whereas others, like me, are not.  Please take this into account.
Here are the bloggers who have kindly agreed to help out:
Entries will be judged on the following criteria:
Overall appeal of the recipe
'Italianness'
Originality and suitability to the fall season
The judges decisions will be final, and no discussion will be entered into.  After all, this is supposed to be fun, not a tooth and dagger gladiatorial type contest!
Depending on the number of entries received, the results will be published on the 31st of October.
La Cucina Italiana US Magazine
Please remember that this event is kindly being sponsored by the US version of La Cucina Italiana magazine. The magazine has kindly supplied the prize of three one year subscriptions.   These subscriptions can be sent almost anywhere in the world too.
For those who cannot wait until the contest is over, you may like note that La Cucina Italiana is offering a reduced rate of 24 Dollars for a one year subscription to the magazine.
This subscription offer will not last forever, so why not treat yourself, or a friend to a subscription to what is a great way of learning about Italian cuisine.  Actually, a gift subscription is even better value, as noted by reader Barbara, at only $19.97 for a one year dose of the magazine.
La Cucina Italiana is aimed at chefs of all levels, and is beautifully illustrated, as its aficionados well know.  This Italian version of the La Cucina Italian magazine is very popular and highly regarded here in Italy – I keep on hearing good things about it.