Here are the results of the first ever cookery contest held on Blog from Italy which was held in conjunction with the US version of prestigious cookery magazine, La Cucina Italiana.
It was a pretty close run thing, but the taste testers, including yours truly relished their taste testing tasks, and graded the resulting recipes on the basis of:
the overall appeal of the recipes,
originality and suitability to the fall season.
I suppose you must be itching to know who the outright winner is, and thus the recipe which tingled our collective taste buds the most.  Here goes:
And, by a hair, the winner is:
Creamed Zuppa Di Fagioli with Herbed Olive Oil Drizzle
Congratulations Donna!
Taste testers Marla and Fabrizio of Bella Baita View commented:
Both of us liked this one very much. The flavor and balance of ingredients was good. My opinion was that I found it very Italian, because it is basically an update or variation on a classic Italian soup, Tuscan white bean soup with the only variations being the tomatoes, celery and the infused oil.  I didn't use the cilantro, because I haven't found cilantro, ever, in Italy,  except in an ethnic market in Torino and when I grow it.  I imagine it would taste great, but Fabrizio didn't really think it was an Italian ingredient.

Fabrizio didn't give it a 5 for Italianness because he said this soup doesn't usually have tomatoes.
It was a great soup with excellent flavor and the shaved Parmesan added a lot.
We warmed it the second day, thinned it as it was way too thick, used croûtons sautéed in the infused oil with garlic and garnished the soup with some crispy pancetta pieces as well.
Taste tester Robin of my Melange said:
I always judge a recipe on whether I would make it again- and I would make the Creamed Zuppa Fagioli again.
And Miss Expatria observed:
This was a hearty Italian soup.
Here is the winning recipe for you to try:
Creamed Zuppa Di Fagioli with Herbed Olive Oil Drizzle
What you need:
¾ cup extra virgin olive oil
1 teaspoon each chopped fresh marjoram, parsley and cilantro
1 1/2 cups dry cannelloni beans (soak overnight)
4 oz. salt-cured pancetta (bacon), chopped
3 stalks celery, chopped (about 1 1/2 cups)
2 Tbsp minced garlic
2 whole garlic clove, cut in half (and set aside)
4 cups home made chicken stock
2 cups water
5 fresh sage leaves, chopped
2 Tb fresh parsley, chopped
8 ripe plum tomatoes, chopped
Salt and freshly ground pepper
6 slices of coarse peasant bread, cut in 3/4-inch slices
For garnish:  Freshly shaved parmesan cheese and prepared infused olive oil drizzle
How to make it:
1.     Soak beans in water overnight in a large bowl; water should be at least 3 inches above beans. Drain in the morning.
2.     Place ¾ cup oil in a crock pot with herbs and heat on high heat 1 to ½ hours while the soup is cooking.  (This can be done on the stove top, too, very low, but, it's easy to over heat the oil, so the crock pot is safer).  When infused, Strain oil of herbs.  Store infused oil in a jar.  (Oil can be stored in refrigerator 2 weeks).
3.     Heat a bit of regular olive oil in a large stock pot and sauté pancetta and celery on medium heat, about 5 minutes until softened.  Add chopped garlic, cooking a couple more minutes until softened.
4.     Add beans, chicken stock, water, sage, parsley and tomatoes. Bring pot to a boil. Reduce heat and simmer, covered, until beans are tender, about 1 1/4 to 1 1/2 hours.
5.     In batches, put soup in a blender and blend until smooth.  Return blended soup to the pot and gently heat throughout. Season with salt and pepper to taste.
6.     Toast peasant bread rubbed with halved garlic cloves under a broiler until golden. Place toasts in the bottom of 6 serving bowls; brush toasts with a thin layer of scented oil.
7.     Ladle the soup over the bread.  Shave a generous portion of fresh parmesan cheese on each bowl and drizzle with a swirl of infused oil, about 1 TBSP per bowl.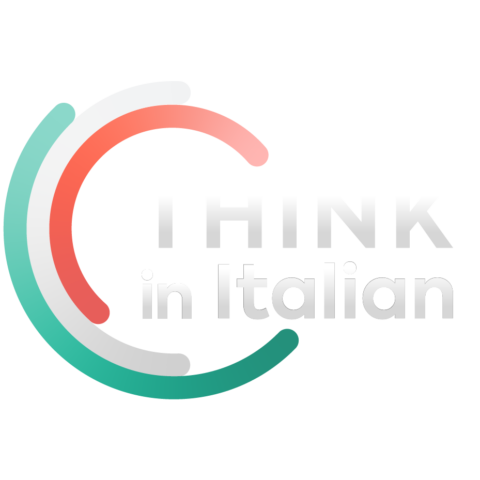 Stop reading, start speaking
Stop translating in your head and start speaking Italian for real with the only audio course that prompt you to speak.
Serve with traditional Italian bread, green salad and your favorite wine pairing.
Again, well done Donna!
A very close second came:
Goodbye to Summer and Welcome to Autumn Zucchini and Potato Soup
by E Greenwood
Melanie said of this recipe:
I could definitely see my Italian mother-in-law working this into her repertoire
Cherrye of My Bella Vita enthused:
Peppe and I *loved* this soup.  Before we ate it I said I would never make it again because of the time, but when we ate it – WOW.  Delish.
In third place was:
Roasted Beets & Pumpkin Soup
by Ruth Daniels of Once Upon a Feast
Melanie noted that this was:
A very original soup and the flavors and ingredients are distinctly autumnal.
Whereas I, Alex Roe the guy who runs Blog from Italy, thought this was an intriguing combination and although I'm no beet fan, I just felt I had to try this one.
I'll be in touch shortly with regard to the prize one-year subscriptions to La Cucina Italiana magazine.
Chief Judge Judith Greenwood's Comments
Over to Judge Judith:
Wow!  The regionalism really shows here.  Also a lot of the comments show more familiarity with  cucina casalinga than cucina alta.

What we call cilantro (used in the Creamed Zuppa Di Fagioli with Herbed Olive Oil Drizzle – Alex) was the most common herb used in Roman cookery but has largely dropped out of sight in Italy except among some who grow their own.  The seeds are used here, so they have to have the leaves!

Anyway, we have some people here who have other things than cooking to do, it seems 😉

Overall I think the major enthusiasm was the bean soup.  I discard the idea that pureeing be skipped as that is the old casalinga again, and really most people do have a cheap immersion blender by now, no?  I'll try making the infused oil and see if it really is hard or if it's really that people aren't used to making things any more.

So I think first is bean and the zucchini-potato is second.  Someone is going to be surprised when the taste goes off with extra beans.  Clearly that bean soup is not Granny's unless Granny was cook to the big house!  Also, in Tuscany tomato is always used in most bean soups.  Not in Umbria.
Honourable Mention
And an honourable mention goes to Donna Noel's Pinot Grigio Mushroom Soup.  Our testers liked this soup very much, including me!  However, the overall feeling was that it was not really that Italian – even if Judge Judith did not agree, as she considers this to be 'cucina alta' – haute cuisine.
Actually, I did try this out on two Italian's and although they thought it was excellent, they were not convinced that it would be made in an Italian kitchen – but they are both from the cucina casalinga school of Italian cooking.  I found it very difficult to find thick fresh cream too, as it is not easy to find here in Italy.
Thanks!
With huge thanks to all those who entered, and to my blogging chums who acted as taste testers!
And a special thanks go to Judith Greenwood of Think on It, to Alberta, our 100% genuine Italian judge, who runs La Casa San Martino Agriturismo accomodations in Umbria and to food expert Rowena of Rubber Slippers In Italy.
The Recipes
The runner's up recipes will be featured on Blog from Italy in the coming weeks, along with photos!  And I will publish a special article dedicated to the wining recipe.
Here's to the next contest!