When I came to Italy well over ten years ago, I was not really aware of all Italy had to offer.  I knew of the legendary big three Italian destinations: Rome, Venice and Florence, and, purely as a result of having seen the photographs of a colleague, I was aware of the stunning beauty of the Amalfi coastline.  From television programs on history, I'd found out about Pompeii.  That, I'm sorry to say, was about it. Amazing though it may seem, I had no idea whatsoever of the existence of such gems as the fabulous Cinque Terre which are three hours away by train from Milan.
Indeed, if you are touring northern Italy by car, you could quite easily drive right past this amazing area without being any the wiser. What a shame. I spent last weekend with friends and family in the Cinque Terre area of Italy.  It was the first time I had managed to see this magnificent area up close, but before writing about where we went in a little more detail, here is an introduction to the Cinque Terre and where we stayed – a place called the Soviore Sanctuary, which, as you will discover, is rather special. There were eight of us on this getaway: 5 adults and 3 small boys, and I think it would be fair to say that we all had a wonderful time.  And there were the ghosts!  Photographs of where we stayed and of the 'ghosts' follow.
Italy's Spectacular Cinque Terre
Nowadays, thanks in part to the Internet, the Cinque Terre are pretty well known.  Indeed, the largest of the Cinque Terre, Monterosso, was teeming with non-Italians.  For those not yet in the know, the Cinque Terre are five enchanting – cinque – villages which sit right on coast of the northern Mediterranean.  There were lots of Americans, Dutchmen and women, Germans, as well as people from the UK, and from eastern Europe, including, Russia. All ages, and all shapes and sizes. Lots of families too.
The Cinque Terre villages are Vernazza, Manarola, Corniglia, Riomaggiore, and the place we stayed near, Monterosso. It's not the height of the tourist season here in Italy in early June, so the crowds are at bearable levels, especially during the week.  Shortly though, hoards of Italians will descend upon this scenic area, as Italy's schools shut down for summer.  My Italian friends, including my other half and our son, had arrived three days before I managed to escape from Milan.  They commented to me that foreigners, especially English and Americans, seemed to out-number Italians by about two to one.  There are two possible reasons for this.  Firstly, the holiday season has yet to begin in Italy, and secondly, but this is my supposition, cute as they are, the Cinque Terre do not boast many beaches.  Actually, there is only one real beach area, and that is at Monterosso.
The majority of Italians when off on their summer travels, tend to head for Italy's extensive seaside zones, and decent beaches are important for many Italians who love nothing more than whiling away the time soaking up Italy's intense sun on some beach or other.  While Cinque Terre has zero problems on the sun front, its lack of beaches, space, accommodation, combined with the difficulty of accessing the area by car, may make the area less popular with Italians than other seaside areas in Italy, or at least that is my theory.  I was also told that the sea is not as clean as in other areas of Italy, such as the crystal clear waters of Italy's southern Adriatic coastline, or the seas off Sardinia's shores. Still, the Cinque Terre makes a fabulous location for either a long weekend, a whole week, or much longer, especially if you are an avid walker.  Photographers who don't mind using their legs will find La Cinque Terre supremely photogenic too.  Well, I certainly did enjoy shooting away, I can tell you.
Our 'Hotel' – The Soviore Sanctuary – Santuario di Soviore.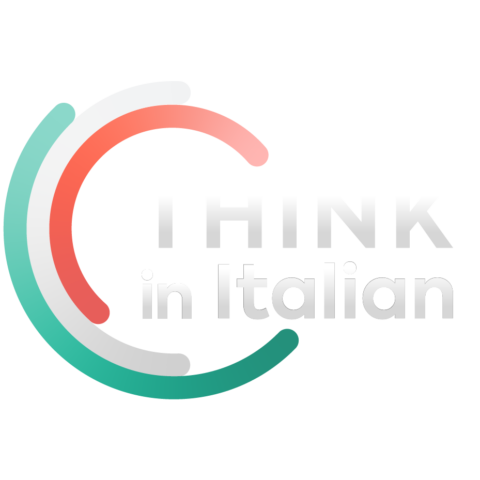 Stop reading, start speaking
Stop translating in your head and start speaking Italian for real with the only audio course that prompt you to speak.
Immersed in the greenery of the hills overlooking Monterosso, Soviore Sanctuary is run by the church as a sort of hotel.  Accommodation at the Soviore Sanctuary is a little on the basic side, but it's comfortable enough.  If you are looking for a 5 star luxury experience, then look elsewhere! Each room at the Soviore Sanctuary, a former cell for a priest, has two or three beds, a fridge, and a sort of kitchenette, plus its own little bathroom with w.c., bidet, and a shower. The cost of rooms at Soviore is presently, 2010, €60 Euros a night, per adult (not per room), and €35 for children. The sanctuary accepts payment by credit card, but not American Express.  The price includes breakfast and an evening meal. The food is fine, but not exceptional, although for the price, one would not expect stunning quality cuisine. Wine and beer is available, but the red, I was told, is not up to much – best stick to the house white which is not too bad.
Photographs of the Soviore Sanctuary, Monterosso, Italy
The origins of the Soviore can be traced back to the 6th century, when the location was used to hide a statue of Mary the mother of Christ from marauding barbarian hoards. There is a bar area at Soviore which sells basics like shampoo and toothpaste, as well as biscuits and chocolate. Coffee costs a slightly high one Euro a shot, whereas Grappa and the local bitter drink (not unlike Braulio), costs €2 a glass. The bitter was nice, but the Grappa was very weak. Even so, the spirits are eminently better value than the coffee! The bar closes quite early on too. Those who might like an evening snifter could do what we did, and pick up a bottle of locally produced Grappa, and that Italian summertime favorite, Limoncello, from one of the shops down in Monterosso. Both the Grappa and the Limoncello are very good – but remember to chill the Limoncello well before drinking it. Limoncello is much better served freezing cold.
The view from the windows which overlook Monterosso some 475 meters down below, is glorious, even if trees obscure the view from some of the rooms. This is not a huge problem though, as in a couple of minutes one can be sitting on the terrace area which offers splendid views of Monterosso and the surrounding coastline. You will probably sleep rather well too, seeing as the Sanctuary is so silent. Owing to its altitude, the Sanctuary is lovely and cool during Italy's balmy summer evenings, which makes it a good place to stay in the midst of summer. Despite the fact that the place is run by the church, the only thing which makes it feel slightly like a religious institution are the church bells, which ring from time to time, though they are not all all invasive. Of all the photographs I took, I think this is my favorite Soviore capture:
Soviore is a walkers' paradise.
To kick off your day, why not take the hillside path which runs from the sanctuary down to Monterosso? The walk, which I did, takes around 40 minutes or so going downhill, and is a lovely way to start the day. Those of a more hardy disposition can also take the path back up to Soviore, which will take around an hour and 20 minutes to reach on foot. It's quite a climb, but taken in stages, is possible. While I suppose the walk either up or downhill could be done at night along with the aid of a decent torch, this is probably not advisable if you are on your own. The brave could try walking uphill with luggage during the daytime, I suppose, but such an endeavor is perhaps left to strapped for cash young and fit backpackers. For those who find the prospect of a long walk either up or downhill rather daunting, there is a free taxi service which takes those booked into Soviore up to the sanctuary and down into Monterosso. The taxi service runs up until 7:15, after which time trips up or down will cost fifteen Euros per 10 minute taxi ride. This cost is a little steep for one, but for a group of six people, the cost becomes minimal, at around €2:50 a head.  The taxi leaves from an area about 100 meters to your left as you leave the station – at the end of the beach area. All in all, the Soviore Sanctuary is a tranquil place located in an idyllic spot right off the beaten track.
As a base for exploring the Cinque Terre area, it is hard to imagine anywhere better.  Do remember though that it is primarily a religious institution. Although you are not required to be a card carrying member of the Roman Catholic church to stay at the Soviore Sanctuary, groups of rowdy youngsters would not be welcome, one suspects. Very small dogs appeared to be OK, even if the general policy is that dogs and other animals are not permitted. Parking is abundant. Here is the Soviore Sanctuary on Google Maps: View Larger Map The Soviore Sancturary / Hotel website: Soviore Sanctuary (The crude website does not do the place justice, alas)
Can You Still Visit the Cinque Terre after the 2011 Floods?
Yes, you sure can! Click here: You can still visit and enjoy the Cinque Terre