First of all, I've been itching to tell you that next Friday I'll be posting details of Blog from Italy's first recipe contest.
As a little incentive, there will also be prizes in the form of three one year subscriptions which have been kindly offered by the US version of highly regarded and wonderfully illustrated cookery magazine – La Cucina Italiana.
Judith Greenwood, Blog from Italy's culinary adviser, along with two of her food expert friends, has kindly agreed to act as a judge.  Thanks Judith and her friends!  In addition, several of those who blog about Italy have agreed to be taste testers.  Big thanks to them too.  You'll discover who the full team is next week.
Now, as you might know from having perused past Food and Wine Friday features, Judith is a professional chef, who loves both her work and Italian food.  I thought it would be interesting to pose a question to this diva of Italian cucina, so I asked her just what her favourite Italian dish was.
Before reading on to find out, why not have a go at guessing what she might go for, and then click away to see if you were right!
It turns out that the Italian dish which most tingles Judith's tastebuds is also a wonderfully light summer recipe, ideal for balmy evenings.  As you will discover, this recipe embodies all that is so wonderful about Italian cookery, in that it uses simple easy to find ingredients to create something scrumptious.
Over to Judith for the mouth watering details:
Pasta al limone con gamberetti di Judith
What you will need:
For four people:
1/4 kilo (1/2 pound) frozen tiny, shelled shrimp, heated in boiling water and drained well
4 tablespoons/cucchiai butter
1/4 liter (1 cup) heavy cream or one tiny box of Panna da Cucina, but only Grifo brand, or a brand which has no additives
4 tablespoons/cucchiai fresh lemon juice
Finely grated peel from 4 lemons – no pith, just the yellow part (if the lemons are large, use 2)
2 espresso cups (1/2 cup) grated parmigiano-reggiano (no substitutes! use the real thing)
500 grams (1 pound) of a small, hard wheat (grano duro) pasta without eggs (I recommend  small, non-tubular pasta shape, such as casarecce or rotini or farfalle, not the pasta used in the picture above – Alex's fault! – I stand guilty as accused – Alex)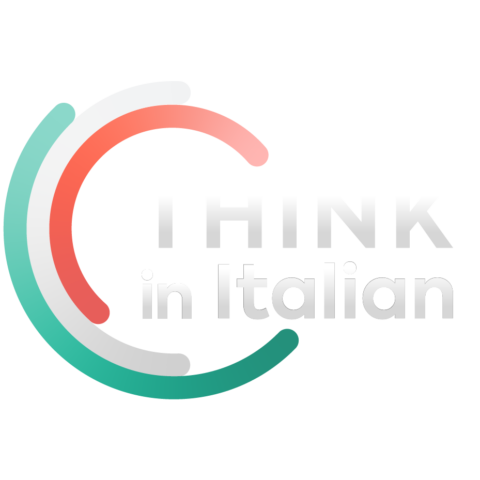 Stop reading, start speaking
Stop translating in your head and start speaking Italian for real with the only audio course that prompt you to speak.
Preparation
Make the sauce in a skillet or pot large enough to accommodate the cooked pasta when it is done.
Combine the butter and cream in the pan and bring to a boil.  Once it is boiling, add the lemon juice and stir thoroughly.  Add the lemon peel and continue stirring/boiling until the sauce is reduced to one half of its original volume if using fresh cream.  If using Grifo panna da cucina, you don't need to reduce it, just cook long enough for the peel to be softened. Taste and add salt to balance the lemon. Every lemon is different and so every dish must be salted to taste. Turn off the heat, but leave the pan on the warm burner.
Cook the pasta in salted boiling water.  When it is cooked, but still firm to the bite (probably 5-6 minutes for the smaller shapes), drain it and add to the pot with the sauce. Place over medium heat and toss thoroughly for just 15-20 seconds.  Add the grated cheese and the shrimps and toss.
Serve immediately with additional grated cheese (I like mine with a bit of fresh ground black pepper, too!).
I like a bitter-greens salad with bits of kiwi with this, with a simple vinaigrette dressing.  Without the shrimps it is Pasta al Limone, my favourite pasta.
—————————-
Wow, Judith!  It does sound mouthwateringly yummy.  This I am going to have to try!  I guess it makes you a commie though!  And now I know who you'll be voting for in the US presidential elections.
Apparently Judith rustles up this lovely dish but once a year.  Obviously she believes that you can have too much of a good thing!
Judith Greenwood, a private chef who works out of Citta di Castello down in Umbria, has been serving up Italian food for over 10 years. She also runs a Discover la cucina italiana: Italian Cookery course, and, aside from her extensive knowledge of Italian cuisine, she can even help you find the best made to measure clothes in her part of Italy.