This Thursday, and not the day after the appeal hearing, at some point after midday in Italy, ex-prime minister Silvio Berlusconi, and Italy, will learn whether his conviction for tax fraud will become definitive as the case hits the end of the appeal road in Italy's Court of Cassation.
A court of first instance found Berlusconi guilty and the guilt was confirmed by a second instance court of appeal. Now it is the turn of Italy's highest court to determine whether the conviction stands, or not. Berlusconi was sentenced to 4 years in prison and a 5 year ban from holding public office. Owing to a law introduced by the Berlusconi government, the 4 year sentence became a 1 year sentence and the 5 year ban has not been reduced to a request for a 3 year ban.
If the conviction is confirmed, then sparks will fly. Berlusconi himself does not think the conviction will be, but his chief defense lawyer Ghedini is not bristling with the same level of confidence. Ghedini is convinced Italy's courts are out to get Berlusconi, even if his defense of Berlusconi in the Mediaset case has not been stellar, as evidenced by convictions in two lower courts.
Bias or not, there's a very real risk Italy's current grand coalition government will crumble under post Berlusconi conviction strain – if it happens, that is.
While some believe the case against Berlusconi in the Mediaset tax fraud case is strong, Italy watcher Alberto Nardelli is not so sure. Nardelli is not a lawyer and is keen to point this out. Italian newspaper Il Fatto Quotidiano has published a story today – 30 July, 2013 in which it argues the case against Berlusconi is strong enough for previous convictions by two lower courts to be upheld, even if the cassation court is not interested in the facts of the case as it will review the application of Italy's laws. Berlusconi has appointed a top Italian lawyer, someone who knows how the cassation functions and who will use this knowledge to the advantage of his client.
Crisis Possible
Berlusconi's PDL party members have said they will all resign if their master is convicted and this will cause a crisis. It remains to be seen whether the Berlusconi people will actually do as they say.
Berlusconi himself has said the finding of the court will have no bearing on the stability of Italy's current government. It seems his minions are ignoring him though. Without Berlusconi, his party will evaporate as fast as post tropical storm puddle in Italy's intense summer heat. Berlusconi's people know this and will do all in their power to keep Berlusconi afloat. The potential 5 year ban on holding public office Berlusconi faces won't make this task too easy.
Before the ban can come into effect, it will be subject to a vote in Italy's senate. Indeed, there is a distinct possibility Berlusconi's arch rivals the PD party may be instrumental in keeping Berlusconi in politics. If the PD do vote to save Berlusconi, the party's voters will not be at all happy.
Veiled Threats
There's a kind of veiled threat his fans will take to the streets of Italy in the event Berlusconi is found guilty. Whether this will happen is unclear, however Italy's President Napolitano does seem to have been treating Berlusconi with kid gloves. Instead of telling Berlusconi off for bringing Italy's good name into disrepute over the sordid Ruby case, Napolitano has been rather lenient. Why?
Well, if convicted, Berlusconi could conceivably call upon the services of rent-a-mob and crowds of neo-nazi thugs could end up causing havoc on the streets of Italy. Their is also the vague possibility (perhaps not so vague) that Berlusconi will have a quiet word with Italy's mafias and they too could wreak havoc. While it has never been proven, it is strongly suspected that Berlusconi has links to organised crime in Italy.
As Napolitano knows very well, it is also likely that a definitive conviction will put an end to Italy's extremely fragile left-right coalition government right in the midst of one of the biggest recessions Italy has ever seen. Elections could be called, but the current electoral law would probably mean Italy would end up with yet another largely ineffective slow moving coalition government, a new government of technocrats or revolution.
Italy's Prime Minister Ties to Calm the Waters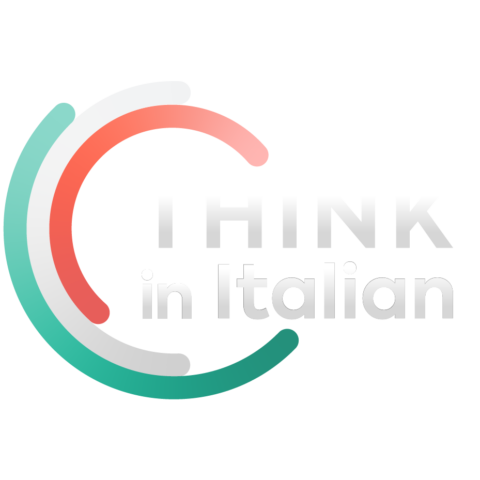 Stop reading, start speaking
Stop translating in your head and start speaking Italian for real with the only audio course that prompt you to speak.
Today, Italy's current prime minister has tried to allay fears that a Berlusconi conviction will have fatal consequences for the stability his somewhat unstable government. But the threat of all of Berlusconi's MPs resigning en masse must be a concern. Does Letta have a plan? If he does, nobody knows what it is.
Did the Lower Courts Get it Right?
Two lower courts have found Berlusconi guilty of tax fraud and he's been sentenced to spend 4 years in jail and to a 5 year ban from holding public office. However, under Italian law, decisions of courts don't become definitive until all three levels of appeal have been exhausted. This means nobody ends up in prison – unless there's a risk of someone fleeing Italy – until convictions have been 'approved' by the cassation court.
Note that the cassation court will not find Berlusconi guilty itself, it will merely confirm that the lower courts correctly applied Italy's laws. Although the Mediaset tax fraud conviction at two levels would appear to be sound, the cassation court may disagree, as it has done in the past.
Re-Trial
If the cassation decides the letter of the law has not been applied correctly, then Berlusconi's conviction could be overturned or a re-trial may be ordered. It's probably too late for a re-trail to come to a conclusion as time barring laws will cut in well before the case is reheard in a lower court unless Italy's justice system moves exceptionally quickly which it is not known for doing.
Handcuffs for Berlusconi?
Let's assume all goes smoothly and Berlusconi's conviction is confirmed. Will he be handcuffed and slapped in prison cell? Highly unlikely.
In fact, it is very, very unlikely Berlusconi will pass any time at all in a prison cell. Under Italian law, the over 70s are placed under house arrest and under the supervision of Italy's social services. Or Berlusconi could be ordered to do community service. Now, in the event Silvio Berlusconi is  found guilty, who's going to be the lucky social worker assigned to supervise him? A few of Italy's social workers will either be quivering at or relishing the prospect.
Berlusconi Says He Wants to Go to Prison, and Then Issues a Denial
Yesterday, however, Berlusconi announced via Facebook and in an article in a Berlusconi friendly daily that he would insist on going to prison if he is convicted. The statement was later denied by Berlusconi staff and it was claimed that the newspaper article was not entirely accurate. This is very odd because on the very same Facebook page, Berlusconi himself, or whoever maintains his page, has written "andro' in carcere" – "I will go to prison". So there's a one section in the Facebook page in which Berlusconi says he'll go to jail and another section where he denies having said it.
Here's Berlusconi saying "andrò in carcere" – "I'll go to jail":
Here are Berlusconi people, or Berlusconi himself, saying he didn't say it:
Italy is no stranger to Berlusconi statements being followed seconds after by Berlusconi denials.
Whatever happens will be interesting. To an extent, events this week will determine Italy's future – and all because a media mogul might be convicted of tax fraud.
If Berlusconi escapes conviction, Italy will trudge on as normal and Berlusconi fans will be jubilant. On the other hand, things could get nasty.