BlogfromItaly.com now sports a little Jobs link at the very top of this page.  Before you think this site has been taken over, or that it's making gazillions, you should know that the Jobs section is an initiative designed to help aspiring young Italian journalists become, er, journalists. A kind of talent contest, if you like.
Why?  Well, when running English courses at Il Sole 24 Ore's Business School I come across young Italians who have given up on the idea of pursuing a career in journalism in Italy because it is too difficult to gain a foothold.
Well, hopefully I can use BlogfromItaly.com as a kind of spring board to make it a little easier for aspiring journalists to enter the profession.
There is also an opportunity, via GlobalPost, for budding Italian journalists to gain a little international exposure. There are, however, a couple of catches.  Aren't there always?
Catch One
Catch number one is that any Italians who might like to write for BlogfromItaly.com will have to do so in English.  I'm told, by some English speaking journalists I know, that this is a tall order.  They think it will be very difficult to find Italians who can write well enough.  While this may be the case, through my years teaching English, I have come across a few Italians who can write pretty well in English, so I remain optimistic.
In judging writing quality, I'll be harsh, as I'm looking for people who can write very well indeed.  Those who are rejected have no need to feel disillusioned  Rejection simply means they need to keep developing their skills.
Actually, if you happen to have any Italian friends who can write very well in English, do tell them about this initiative and encourage them to reveal their talents to the world.
OK, so that's one of the catches, now it's time for an incentive.
Write for GlobalPost
I mentioned this talent-spotting idea of mine to GlobalPost's Head of Blog Development, John Wilpers, and he liked it.  Moreover, he said that he would be prepared to pass the names of obviously talented writers on to GlobalPost's editors.  In turn, the editors might give the people concerned an opportunity to write an article for GlobalPost, for which they might well be paid.
Hey presto, young journalist receives international exposure and ends up writing for a whole range of publications.  One career kick started. OK, so I'm being a little optimistic here, but there's no harm in trying.
Additionally, writing articles for a real news website will help Italian journalists qualify as such in Italy, in that as part of their training, trainee journalists need to complete 40 paid articles before they can receive official recognition as journalists in Italy .  As explained in the Jobs section, BlogfromItaly.com is not a registered publication (I'm looking in to how this could be achieved), so even if I paid someone to write an article, it would not help them qualify as a journalist in Italy.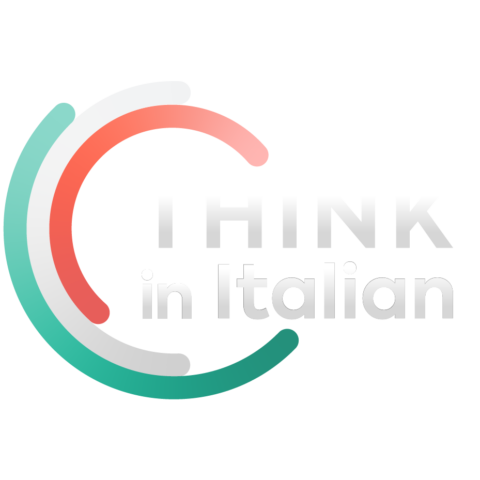 Stop reading, start speaking
Stop translating in your head and start speaking Italian for real with the only audio course that prompt you to speak.
"What's the point then?", you might be wondering.  The point is that people who are not sure of their ability to write in English can send me an example article and if it is written well, it'll be published here on BlogfromItaly.com and on Global Post -where BlogfromItaly's posts, articles or whatever, are featured.  In addition, I know that BlogfromItaly.com is visited by some journalists, a couple of whom are friends of mine, and I'm sure these people will let me know if they find a piece which catches their eyes.
Benefits for BlogfromItaly
What does BlogfromItaly.com get out of the exercise?  Simple, some extra content, which I hope BlogfromItaly.com's readers will find interesting.  With a little luck, having others write articles for me will take a little weight of my back during periods, such as around now, when I've got too much on to be able to dedicate enough time to this site.
The more content BlogfromItaly.com has, the more people will visit and read, and this will increase the chances of talent being spotted!
Catch Two
You mentioned two catches. What's the other one?  The other catch is that whoever does write articles for BlogfromItaly.com will not be paid, although I'm trying to find a few sponsors to fund some of the articles.  Indeed, these sponsors could even commission an article, if they wished to.
Please contact me, if you would like to offer one or two 'bursaries'.  Sponsor's names will be mentioned on the Jobs page and at the end of any of the articles they've contributed towards.
Let the Talent Contest Commence!
Right.  I hope you like the idea.  I already have one Italian who'd like to try out.
Plagiarism
Just in case there are some 'furbo' people out there, any articles submitted will be checked for plagiarism.  Firstly by myself, and secondly by passing readers.  If plagiarism is discovered, it will look bad for the writer concerned, who, as a consequence, will probably have to kiss goodbye to a career as a journalist.  The articles concerned will be removed too.
If anyone has any suggestions as to how this initiative can be improved or developed, please let me know.
This is an experiment, as I have no idea what kind of response I'll get, and I doubt I'll be snowed under with requests.  But it would make me feel good if I can be instrumental, in some small way, in launching the odd career or two.
Thanks for reading.